Some games are best with a controller, from challenging RPGs to exhilarating racing games. Discover 10 PC games that truly shine when played with a controller.
Certain games come truly alive when played with a controller. While PC gamers usually rely on the trustworthy keyboard and mouse combo, nobody can deny controllers are often better for certain PC games due to their design for intuitive and comfortable gameplay. This can be because they were originally developed for consoles and then ported to PC or because the game requires quick reflexes and precise movements.
The analogue sticks provide finer control over movement and aiming, while the button layout helps with seamless transitions between actions. Vibration feedback adds immersion and tactile cues. It's more fun to crash a car in a racing game if you use a controller! Controllers are often preferred for specific genres like platformers, sports games, fighting games, and action adventures. Whether you're a seasoned PC gamer who wants to start gaming with a controller or a console gamer transitioning to PC, here are 10 games that are better with a controller.
Also Read: The 5 Best and Worst Ports From PlayStation to PC
10 PC Games That Are Better with a Controller
1. Dark Souls Series and Elden Ring
Games in the Dark Soul series and Elden Ring become easier for gamers who use a controller. The controller has analogue sticks, triggers, and buttons, allowing more nuanced control and quicker input. In these games, precise character movement and camera control are important for navigating treacherous environments and surviving challenging combat encounters. A controller does this a lot better than a keyboard and mouse combination. A controller improves responsiveness, which means a lot in these action RPGs.
2. Rocket League
Rocket League is a popular vehicular football video game. In this fun game, gamers use rocket-powered cars to score goals by hitting a large ball into the opposing team's net. Rocket League is fun no matter how you play it, but a controller provides finer control over steering, acceleration, and aerial manoeuvres. A controller allows more precise and nuanced control over the car's movements, making it easier to navigate the arena, make sharp turns, and perform aerial tricks. Rocket League originated on consoles, so it's made for use with controllers. The vibration feedback also gives gamers some helpful tactile cues and helps with immersion.
3. Assassin's Creed Series
Gamers who love getting lost in the Assassin's Creed franchise world know that a controller can make quite a difference. The game's mechanics require gamers to be quick and precise. The analogue sticks of a controller make it easier to control the character's movements. Assassin's Creed games combine stealth and melee combat. This means that gamers have to switch between different actions quickly. The layout of buttons on a controller allows for more intuitive and natural transitions between stealthy movements, melee attacks, counterattacks, and other combat actions.
Also Read: 11 New Assassin's Creed Games In Development
4. Cuphead
Cuphead is a challenging run-and-gun indie game. It is a charming combo of hand-drawn visuals and a surprisingly high difficulty level. Gamers take on the role of Cuphead, a character who must repay his debt to the devil. Cuphead is better with a controller because gamers need very good platforming and shooting skills to win. Actions like aiming, jumping, evasive manoeuvres, and accurate shooting are easier with a controller. Cuphead also expects gamers to have quick reflexes, and while you can win the game with a mouse and keyboard, a controller makes it easier.
5. Grand Theft Auto V
GTA V is a great open-world action-adventure game. Gamers can explore the fictional city of Los Santos and discover a vast, detailed world full of various activities. The gripping storyline often takes a backseat because there's so much to do. While this game is fine with a mouse and keyboard, a controller takes the gameplay to the next level, especially during driving missions. Steering, accelerating, and braking work much better with a controller. A controller also shines during gunfights and other combat encounters. The GTA series has a history of being developed for consoles first. This means that the game's mechanics are fine-tuned for controller input.
6. Celeste
Celeste is a cool indie platformer. It tells the story of Madeline, who goes on a challenging journey to reach the summit of Celeste Mountain. The game includes precise platforming mechanics, difficult obstacles, and a heartfelt narrative. Of course, the latter doesn't need a controller, but gamers who want to feel less stressed about the game's difficulty are better off with a controller. Precise jumps, wall jumps, and mid-air movements are just some challenges gamers encounter in Celeste. A controller makes it easier to react quickly, and time jumps more precisely. Celeste is the kind of game that draws you in, making you forget the time you spend in it, so a comfortable controller is also better than a mouse and keyboard!
7. Forza Horizon 4
Forza Horizon 4 is a fun racing game. Like most racing games, it's better with a controller for many reasons. A controller provides more precise control over acceleration, braking, and steering. This enhances the driving experience. Vibration feedback is also awesome because it adds immersion by simulating the feel of the road and collisions. Controllers make it easier for casual players to jump into the game. Another reason is that Forza Horizon 4 is optimised for controllers. While keyboard and mouse controls are supported, a controller works better for this game.
Also Read: Forza Motorsport 8 Car List — Confirmed Vehicles
8. Ori and the Blind Forest
Ori and the Blind Forest is a beautifully designed platform-adventure game. Gamers take on the role of Ori. He's a small guardian spirit who travels through a stunning hand-painted forest to restore its balance and save the land. The game requires precise movements and jumps, which can be more easily achieved with a controller. Sure, it's possible to play and win the game with a keyboard and mouse, but many players find that a controller offers better control, responsiveness, and enhanced immersion. It makes the overall experience more enjoyable.
9. Mortal Kombat 11
As a competitive fighting game, Mortal Kombat 11 and other games in the franchise are best played with a controller. A controller allows precise input to execute your opponents and much easier combos. Pushing keys on your keyboard to win in a game like Mortal Kombat 11 is not as much fun and can turn into a frustrating experience. You need to be fast and precise; It is so much easier by using a controller.
Also Read: The Nine Weirdest Mortal Kombat Characters of All Time
10. Tomb Raider Series
While gamers can move Lara Croft around with a keyboard, the game becomes easier if you use a controller. Tomb Raider games are a great mix of story, exploration, puzzles, and combat. Lara must jump, run, climb, swing on ropes, move levers, fight enemies, and much more. She also falls to her death often if you don't time her jumps properly. Keyboard controls can sometimes be a little frustrating in Tomb Raider games and turn the game into a more challenging experience.
Frequently Asked Questions
Do All PC Games Support Controllers?
Many modern PC games have controller support, but there are even more games that are primarily designed for keyboard and mouse input. A controller makes little sense for some games, so they're not supported.
What Kind of Controller Do I Need for a PC?
You can choose from a variety of controllers. Options include the Xbox controller, PlayStation DualShock controllers, the Nintendo Switch Pro controller, and PC-Specific controllers designed for PC gaming.
Can I Use My Console's Controller for My PC?
Yes, in most cases, you can often use console controllers with your PC. An Xbox One or Xbox Series X|S controller can be connected to your PC using a USB cable. The newer controllers can also be connected wirelessly via Bluetooth. PlayStation DualShock controllers for PS4 and PS5 can be connected to your PC using a USB cable or wirelessly via Bluetooth.
Author Profile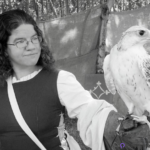 Name: Kim Anisi
Intro: Gaming has been my passion since childhood. The journey started when I received hand-me-down games on Atari and Amiga systems from my brother and I now mainly play games on PC. Among the vast genres in the gaming world that I have tried, my personal favourites are RPGs, MMORPGs, (Action) adventures, horror games, and settlement/city builders. Overcoming the challenges and helping others in games provide a great satisfaction to me.