June 2023 is coming up strong with a slew of excellent games. While the Redfall disaster from the previous month is still fresh in our minds, we at least hope that this month's expectations will be met. With Diablo 4, Street Fighter 6 and Final Fantasy XVI at the forefront, both AAA and indie game categories are quite rich. In this article, we will discuss all June 2023 game release dates – but from this month onwards, there will also be a range of great gaming events. Don't forget to check them out.
As we always do, we will list the games separately in PC, PS5, Xbox Series X|S, and Nintendo Switch categories. There may be changes in the release dates in this listing – we will update as soon as we catch them. Still, if there is a game that catches your interest, you can check from their official sites.
Related: PlayStation Showcase 2023: Date, Games and More
PC Games Coming in June 2023
Two of the PC games to be released in June are already the most anticipated games across all platforms: Diablo 4 and Street Fighter 6. These two games will single-handedly carry the AAA category of the next thirty days. Because most of the other games on the list fall into the indie category. You can find the games that appear as "June" as the release date, but the exact day is not known, at the bottom of the list.
Here are all the PC games to be released in June 2023:
One of the most anticipated games this month is Layers of Fear. If you like the genre, be sure to check out F1 23 too – the gameplay videos look great.
Related: Alan Wake 2 Release Date is Leaked
Xbox Series X|S Games Coming in June 2023
As we delve into the June 2023 game release dates, it becomes clear that the roster of PC games shares a striking resemblance with that of Xbox games. The sole discrepancy lies in the fact that a significant portion of indie games set to release this month will be exclusive to PC. Thankfully, two major titles are also slated for the Xbox Series X|S:
In June 2023, Slayers X is set to grace the scene as an Xbox exclusive. Moreover, an additional ESO's expansion pack will also make its debut exclusively on Xbox consoles. Nevertheless, it appears the real winner in terms of exclusive content this month might be the Nintendo Switch, which we'll be discussing in a moment.
Related: Is Starfield Xbox Exclusive?
PlayStation 5 Games Coming in June 2023
The unrivalled star for PlayStation 5 in June 2023 is undoubtedly set to be Final Fantasy XVI. This highly anticipated game is a timed-exclusive, meaning it will enjoy a period of exclusivity on PS5 due to an agreement between the developers and Sony. In the coming months or years, we'll see the game make its way to other consoles and PC.
We must note, though PC gamers often hold sway when it comes to Diablo 4, that the PS5 version of the game is looking truly splendid. With exceptionally smooth gameplay expected from D4, our expectations are soaring high.
Related: 30 Most Anticipated Games of 2023
Nintendo Switch Games Coming in June 2023
This month may not see a game as monumental as Tears of the Kingdom, but the lineup for Nintendo Switch still holds its ground rather well. You might want to particularly cast your eye towards the remastered games due to hit the shelves at the beginning of the month. Many of the Switch games releasing this month are shared exclusives with various other platforms:
Between the game releases for Nintendo Switch in June 2023, significant titles such as Diablo 4 and Street Fighter 6 are noticeably absent. If these are the games you're keen on, you'll need to turn your attention to other consoles or a PC.
That's all we've got on the June 2023 game release dates for the time being. Whether you choose a relentless battle with Lilith in Diablo 4 or a great fighting experience in Street Fighter 6, this month is going to be a great one for players. We will continue to share a similar list of this list in the coming months.
Frequently Asked Questions
Is Layers of Fear 2023 a Remake?
Well, it's a yes and a no – Layers of Fear (2023) will indeed feature remakes of the first two games. However, it will also introduce a fresh scenario to round off the trilogy. Think of it as an all-in-one package, if you will. It promises new content for seasoned players of the series while presenting a modernised version for newcomers.
Is Final Fantasy XVI for PC?
No, Final Fantasy XVI will remain a PlayStation 5 exclusive until the end of 2023. The agreement between Square Enix and Sony determines this timeframe, though we do know the game will become available for PC in 2024 and beyond. The exact release date is still under wraps, but our best guess is no sooner than the latter half of 2024.
How Much Will Diablo 4 Cost on PC?
The standard edition of Diablo 4 will set you back $70 on PC, in line with all other platforms. However, if you fancy the Digital Deluxe Edition or Ultimate Edition, you'll need to part with $90 or $100 respectively. Before making your choice, be sure to take a look at these two editions which include in-game items.
Author Profile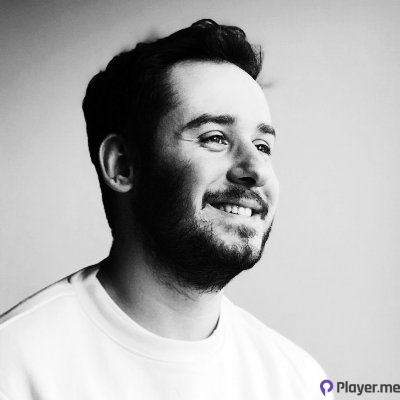 My journey into the world of video games began at four, when I was first introduced to arcade machines in 1996. Over the past decades, I've been fortunate enough to witness the incredible evolution of gaming, as it has grown from a niche hobby to a thriving art. Today, I'm dedicated to creating content that celebrates all genres of games. We will talk about them at Player.me.