The epic fight against Lilith in Diablo IV is almost here, with its release set for June 6th. If you're still undecided about pre-ordering the game after trying out the closed and open betas, this guide can help you make up your mind. Today, we will delve into all the Diablo 4 edition differences and their unique features.
While pre-ordering isn't always the best choice (Anthem is still a reminder of that), Diablo 4 seems promising. With its successful beta tests, you can rest assured that you're getting a quality game. If you're unsure which edition to choose for your journey in Sanctuary, keep reading.
Three Diablo IV Editions with Different Prices
To make an informed decision on which edition to purchase, it's important to know what each edition offers. This is particularly important for Diablo IV, as it is a Blizzard game and some of the perks are not limited to D4 alone.
Beyond the cosmetic sets and mounts included in the more expensive editions, which may not appeal to hardcore Diablo players, there are several additional features that are worth considering. Here are all the available editions of Diablo IV:
Standard Edition
Digital Deluxe Edition
Ultimate Edition
All pre-order editions of Diablo IV share a similar naming convention, even if they are not the most inventive titles in the industry. It is worth noting that these editions are identical across multiple platforms, including PC, Xbox One, Xbox Series X|S, PlayStation 4, and PlayStation 5.
What Comes with the Diablo 4 Standard Edition?
To start with the bad news about this release, Diablo IV Standard Edition is the least expensive version of the game, with a price tag of €70/$70. So, you will need to invest some money to begin your fight against Lilith.
Pre-ordering the Standard Edition will provide you with some additional perks, most notably the right to early access to all betas. However, the bonuses of this version extend beyond that. Here is a breakdown of what Diablo IV Standard Edition includes:
Diablo IV game
Light-Bearer Mount
Caparison of Faith Mount Armour
Diablo III Inarius Wings & Inarius Murloc Pet
WoW Amalgam of Rage Mount
Diablo Immortal Umber Winged Darkness Cosmetics Set
The most significant difference that may disappoint you a little is that even if you purchase this edition, you will not have access to four days of early access to Diablo IV. This privilege is exclusively available in the other two versions.
What Does Diablo IV Deluxe Edition Include?
You can pre-order the Digital Deluxe Edition for €90/$90 (A pretty good deal). This version has some extras besides all the perks of the Standard Edition. Here is a breakdown of what is included in the Diablo IV Digital Deluxe Edition:
All the benefits of the Standard Edition
Temptation Mount
Hellborn Carapace Mount Armour
Premium Seasonal Battle Pass Unlock
4 Days Early Access to Diablo IV
Having access to the game four days earlier is a significant advantage, even if you're not particularly interested in cosmetics. The Digital Deluxe Edition also includes the Battle Pass, which will be available for €10/$10 upon the game's release.
Is Diablo 4 Ultimate Worth It?
It's time to talk about the last and most expensive version of Diablo IV, the Ultimate Edition. If you're willing to spend €100/$100, you will get all the perks of the other two versions as well as a few more extras that cosmetic enthusiasts will appreciate. Here's what you'll get with the Diablo IV Ultimate Edition:
All the benefits of the Standard and Digital Deluxe Editions
Accelerated Seasonal Battle Pass Unlock*
Wings of the Creator​ Emote
Battle Pass boost available in Ultimate Edition may sound attractive for some players who want to progress faster in Diablo IV. With this edition, players can start 20 ranks ahead but keep in mind that this boost is only applicable for the first season.
Which Diablo 4 Edition Should You Get?
When it comes to choosing the right version of Diablo IV, it all depends on what you're looking for. For those interested in in-game cosmetics, the Ultimate Edition is a no-brainer. However, if you're looking for the best value, the mid-tier Digital Deluxe Edition is your best bet with early access included.
If you're not in a rush to start playing Diablo IV, and you don't care much about cosmetics, then the Standard Edition may be the best option. You can save the extra money for later use in the game.
Frequently Asked Questions
Why Is Diablo 4 €70/$70?
Due to the rising game costs and inflation worldwide, the price tag for Diablo IV's Standard Edition is now $70 instead of the previous $60 "Full price" from a few years ago. You can say that it is the "New normal" for the gaming industry.
How Many Hours Is Diablo 4?
Diablo IV offers endless gameplay with its open world structure, endgame content, and PVP features. While there is no time limit, completing the main story and your adventure in Sanctuary takes around 80 hours. If you're a hardcore Diablo fan, you know you'll play it for 250+ hours.
Is Diablo 4 a Good Game?
While the release of Diablo IV on June 6, 2023 is still a few months away, initial information and beta performance indicate that it will undoubtedly be one of the best games of 2023.
Author Profile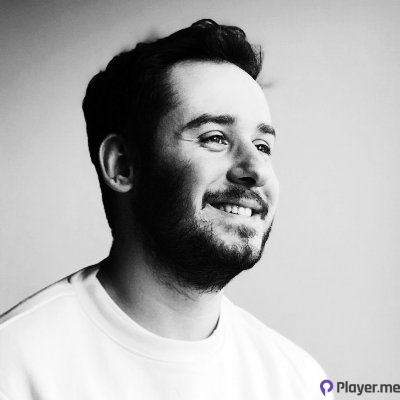 My journey into the world of video games began at four, when I was first introduced to arcade machines in 1996. Over the past decades, I've been fortunate enough to witness the incredible evolution of gaming, as it has grown from a niche hobby to a thriving art. Today, I'm dedicated to creating content that celebrates all genres of games. We will talk about them at Player.me.