Diablo IV's dark atmosphere is no coincidence. The developers pay attention to all the details so that the game looks disturbing. Temptation Mount, which looks like an ordinary in-game cosmetic from afar, is one of them. With this fearsome mount, you can roam the Sanctuary and try to stop Lilith. In this guide, we will talk about how to get Temptation Mount in Diablo 4.
As you may remember, there was no mount mechanic in Diablo 3, and this situation upset the players quite a lot. In the sequel, which came after 12 years, we will now be able to navigate the huge map on a mount as we wish. To get your hands on the Temptation Mount, you need to pre-order the right version of Diablo IV.
Diablo 4: Temptation Mount Guide
In Diablo IV, players can get numerous in-game cosmetics via the Battle Pass. However, the Temptation Mount is not one of them. The only way to obtain this fearsome mount is by purchasing the Digital Deluxe or Ultimate Edition with early access, costing €90/$90 and €100/$100, respectively.
But, this steep price tag isn't just for a single mount cosmetic. Players can also gain access to different perks, including early access to the full version of the game. To learn about all the perks of each Diablo IV edition, check out our Diablo IV Edition differences guide.
You can pre-order the version you want to get the Temptation Mount in Diablo IV. For this, you can go to the official website of the game or browse the store of the platform you are using.
While a mount is not a necessity to play the game, it can speed up your travels across the map. Players can opt to navigate the map on foot, like in the previous game of the series.
How to Get Temptation Mount Free?
Unfortunately, there's no way to obtain the Temptation Mount for free unless there's a major surprise. This exclusive cosmetic is only available with the pre-order versions, so don't be fooled by any false guides or websites claiming otherwise.
It's frustrating to have to spend additional money just to acquire a mount as formidable as your character. However, as a Blizzard game, Diablo IV is known for its pricey extras, so it's not entirely unexpected.
Frequently Asked Questions
Will Diablo 4 Have Mounts?
In Diablo 4, there are various mounts available for players to ride and traverse the vast Sanctuary. This is a significant addition to the game as Diablo 3 did not feature mounts, and they provide a faster mode of transportation compared to traditional walking or using fast travel.
How Do I Get a Mount in D4?
There are two requirements you must meet to unlock mounts in Diablo 4: Your character must be at least level 30, and you must complete the quest "Mount: Donan's Favour." This quest is not available in the beta version of the game. Once these requirements are met, you can get a mount from stables located in various areas of the Sanctuary, or as loot. It's worth noting that each mount in the game has its own upgrade system, allowing players to customise their preferred mode of transportation.
Will Diablo 4 Have Gender Options?
Similar to previous games in the series, Diablo 4 features a comprehensive character creation screen. When starting the game, you will have the option to select your character's gender, class and appearance. Whether you want to create a stunning female barbarian or a male rogue lurking in the shadows, the choice is yours.
Author Profile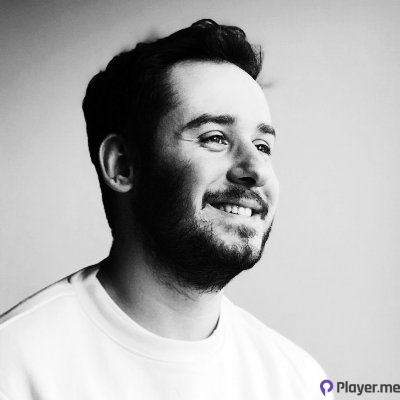 My journey into the world of video games began at four, when I was first introduced to arcade machines in 1996. Over the past decades, I've been fortunate enough to witness the incredible evolution of gaming, as it has grown from a niche hobby to a thriving art. Today, I'm dedicated to creating content that celebrates all genres of games. We will talk about them at Player.me.