Undoubtedly, your journey through the Lands Between won't be a walk in the park. Even if it's not called that, Elden Ring is pretty challenging since you're playing a Souls-like game. To survive and destroy NPCs (Or even other players in PVP mode), you need to pay special attention to certain stats. One of them is Focus.
Focus is a purely defensive stat in Elden Ring. It increases your character's resistance to sleep and insanity. When this stat is low, you can quickly become disoriented or fall asleep, which can lead to a swift death. You don't want that, right?
Why Focus Is Important in Elden Ring?
The importance of Focus in Elden Ring is often overlooked as it's not one of the main stats like Vitality or Vigour. This is perfectly normal, especially since it has no effect on attack power or speed. As it stands, upgrading Focus will be all about your survival.
Sleep and Madness are two conditional disturbances that can harm your character's health. This effect, which can only be created by specific enemies, can be very deadly if you have low Focus.
Madness will appear as a yellow bar and if it fills up, your character will lose FP and take damage. Sleep, on the other hand, will appear on your screen as a bluish bar and if it fills up, your character will fall asleep for up to 60 seconds or until you take damage.
While many enemies in Elden Ring do not cause Sleep, Insanity is more common, especially in areas infested by frenzied enemies. Here are the main enemies that perform Frenzy attacks:
Invading NPC Vyke
Giant Eye in the Frenzy-Flaming Tower
Hooded trolls with yellow eyes
So if you don't want to start falling asleep or go crazy in seconds, you should understand the importance of Focus from the very beginning of the game.
How to Increase Your Focus Stat
As you dive into this section of the guide, you've made the decision to increase your character's Focus stat. Fortunately, this task is relatively straightforward. The easiest way to raise your focus is by levelling up your character. As your character's level increases, your focus will automatically increase alongside Mind. But don't forget this; Mind does not begin increasing Focus until Level 31.
However, you will need to make some crucial decisions here. Mind is the main stat for direct magic builds, so focusing on Mind is a bad idea if you're creating a physical damage character. Instead, you should upgrade your Focus with the items you equip. Below are the best items to equip to increase your Focus in Elden Ring:
Greathood (+47 Focus) – Head Armour
Corhyn's Robe (+107 Focus) – Chest Armour
Mushroom Arms (+30 Focus) – Arms Armour
Fire Prelate Gauntlets (+30 Focus) – Arms Armour
Astrologer's Trouser (+56 Focus) – Legs Armour
Mushroom Legs (+56 Focus) – Legs Armour
Gold Waistwrap (+56 Focus) – Legs Armour
When selecting the items to equip in Elden Ring, it's important to pay attention to their impact on Focus. By doing so, you can allocate your level-up points to stats other than Mind, which is the main stat for direct magic builds. This allows you to create a more well-rounded character that can survive a variety of attacks.
Frequently Asked Questions
Do Enemies Get Stronger as You Level in Elden Ring?
Enemies in Elden Ring do not scale, just like in previous Souls games. This means that as you progress through the game, you can level up and develop your character to gain an advantage against enemies that were previously difficult to defeat. This makes exploration and experimentation with builds a key aspect of the game.
Is Focus Point Same with the Focus in Elden Ring?
Despite their similar names, they have completely different meanings. Focus is a purely defensive stat that expresses your character's resilience to sleep and madness, while Focus Points are used to cast spells and are similar to stamina.
Is Vitality Useful in Elden Ring?
Vitality is one of the most important stats in Elden Ring. It both protects against Death Blows that cause instant death and affects your character's overall health. You can increase Vitality by upgrading the Arcane or equip better armours in a short cut.
Author Profile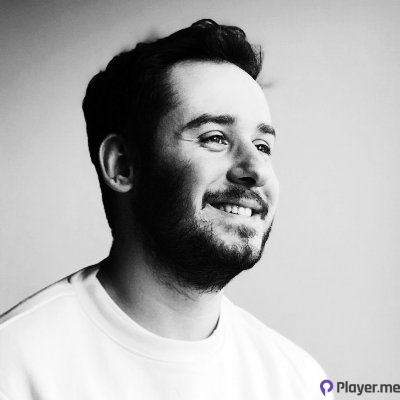 My journey into the world of video games began at four, when I was first introduced to arcade machines in 1996. Over the past decades, I've been fortunate enough to witness the incredible evolution of gaming, as it has grown from a niche hobby to a thriving art. Today, I'm dedicated to creating content that celebrates all genres of games. We will talk about them at Player.me.