When first diving into Elden Ring's immersive world, you'll find yourself enchanted by the landscape of The Lands Between. It's one of the best open worlds ever created, but you'll need to rely on the map quite a bit to avoid getting lost. But don't worry, for even if the game's map doesn't cut it, you can use one of the best Elden Ring interactive maps available.
To start off, we must mention that Elden Ring's map is indeed vast. While it's not the largest in the gaming world, it's certainly up there. Compared to Los Santos in GTA V or the playable areas in Skyrim, FromSoftware's fantasy world is pretty big. Nonetheless, it lags behind the maps of games such as Red Dead Redemption 2 or Cyberpunk 2077.
However, all these comparisons should not take away from the excellent design of The Lands Between. The feeling of discovery you will experience while playing Elden Ring will be nothing short of impressive. You can experience changing weather conditions, different enemies, special teleport points, secret caves and more at your own pace.
Best Interactive Elden Ring Maps
Although there are numerous maps available for the Elden Ring community, three of them are particularly notable. It's worth noting that these maps are regularly updated and expanded with new features.
Here are some of the best Elden Ring maps to help you navigate all the regions, from Crumbling Farum Azula to Altun Plateau:
Map Genie and Fextralife are dynamic maps that evolve and change over time, as more and more contributions are made by the Elden Ring community. IGN's map, on the other hand, is updated by editors as new guides are added. Depending on your needs, you can select one of the three maps, as each one offers slightly different features, even though they are all marketed as "Elden Ring interactive maps".
Map Genie Elden Ring Map
It's not easy to display the highly detailed world of The Lands Between on a map. Nonetheless, Map Genie accomplishes this feat as they have in other games. It provides dozens of filters to make finding what you're looking for a breeze.
Since it's a map that's been refined by feedback from the gaming community, it quickly becomes very detailed. Currently, you can easily find everywhere, including extra locations like Deeproot Depths, when you access the Map Genie Elden Ring map.
This map is completely free to use. However, if you'd like to get rid of ads and customise it with icons, you can become a member by paying for it.
IGN Elden Ring Map
The IGN Elden Ring map technically operates on the Map Genie infrastructure. Despite this, it performs quite well. The primary difference between the two is in terms of customisations and icons.
You can use IGN's map as a guest. However, to unlock the map's full potential, you must create an account. By doing so, you can mark completed tasks, select visited locations, or easily access related guides (If available).
If you regularly read IGN, this map is perfect for you. However, if you don't want to become a member or are interested in trying a different map infrastructure, Fextralife may be the way to go.
Fextralife Elden Ring Map
Fextralife is an alternative option for an Elden Ring map outside of the first two maps we've mentioned. The website has been supported by the player community for many years and hosts hundreds of thousands of Wiki pages not only for Elden Ring but also for dozens of different games.
When you visit the site, you can find detailed information about many games, from Fallout 4 to Cyberpunk 2077. One of them is the Fextralife Elden Ring interactive map.
While it may not technically work flawlessly and the interface could use improvement, it's definitely the best in terms of details. With a single click, you can access the wiki pages of all the locations, items, or spells that you can see on the map.
In summary, you have options to choose from when it comes to using an interactive map for Elden Ring. Depending on the kind of experience you want, Map Genie or Fextralife's maps are great choices. However, we always encourage playing the game without any assistance to fully immerse yourself in the world of The Lands Between.
Frequently Asked Questions
What Is the Hardest Map in the Elden Ring?
As Elden Ring is a game that follows the Souls-like genre, it doesn't offer an easily accessible map or location system. However, among all the regions, Crumbling Farum Azula can be considered the most challenging area due to the final boss and the difficulty of the main story's ending.
How Big Is the World in the Elden Ring?
Elden Ring covers an area of around 79 km², which is quite substantial given that all the playable zones are located within this area. To put it into perspective, this size is even greater than that of Los Santos in GTA V.
What's the Biggest Open World Game?
Comparing game maps is always a tricky business, but if we focus on the role-playing genre, there are several contenders for the title of the biggest world. The Elder Scrolls 2: Daggerfall and The Lord of The Rings Online are two classic examples, while more recent games like Final Fantasy 15 and Assassin's Creed Odyssey also have massive maps.
Outside of the role-playing genre, No Man's Sky and Minecraft are known for their vast worlds, while games like The Crew 2 and Just Cause 4 also have huge maps.
Author Profile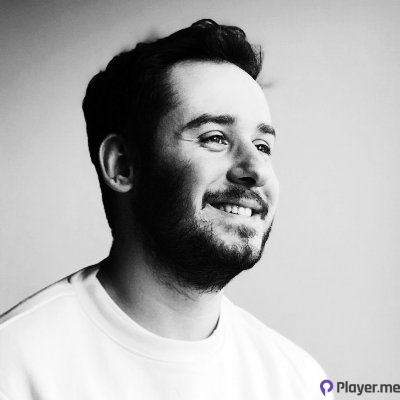 My journey into the world of video games began at four, when I was first introduced to arcade machines in 1996. Over the past decades, I've been fortunate enough to witness the incredible evolution of gaming, as it has grown from a niche hobby to a thriving art. Today, I'm dedicated to creating content that celebrates all genres of games. We will talk about them at Player.me.