Can you recall the first instance of playing your favourite game? Now, what if you took it a notch higher and thought about the time when the game was first unveiled? Video games brim with memorable moments, with announcement events invariably occupying the top echelons. The cancellation of E3 may seem like a disappointment in this context. Nonetheless, in this article, we will discuss the biggest gaming events slated for Summer 2023. Buckle up, as we're set for a few exhilarating months ahead.
Related: All 18 The Legend of Zelda Games in Order
Upcoming Gaming Events in 2023
The pace of gaming events, which have entirely transitioned to digital formats owing to the pandemic, shows no signs of slackening in 2023. Our journey kicks off with the PlayStation Showcase on May 24, extending all the way to August 22. Within this three-month timeframe, we have – as of now – 12 different gaming events to look forward to. Whether you're a PC enthusiast or a console lover, there are plenty of reasons for you to stay tuned to these events.
The most anticipated gaming events in Summer 2023 include:
PlayStation Showcase 2023: May 24
MIX | Guerilla Collective: June 7 – 13
Day of the Devs: June 8
Summer Game Fest: June 8
Wholesome Direct: June 10
Future Games Show: June 10
Xbox Games Showcase: June 11
Starfield Showcase: June 11
PC Gaming Show: June 11
Ubisoft Forwards: June 12
Devolver Digital: June
Gamescom 2023: August 22 – 27
Several of the aforementioned events will see Geoff Keighley taking up the reins as the host. In addition to his own Summer Game Fest, he will also preside over Gamescom. We'll delve into the specifics of these events in a moment, but it's worth highlighting one salient point: Collectively, these events are set to unveil over 100 new game announcements. Exciting, isn't it?
Let's talk in detail about some of the most important events on the list.
Related: 5 Best PS5 Co-Op Games
PlayStation Showcase 2023 – May 24
This year, we're eagerly anticipating what the PlayStation Showcase has in store. This event, scheduled for the first time since 2021, will primarily spotlight PS5 and PSVR2 games. The comprehensive list of these games remains under wraps at the moment, but it will include new IPs that have yet to be announced.
We're optimistic that projects such as Marvel's Wolverine, The Last of Us Multiplayer, and Silent Hill 2 will be among the titles discussed during the event. Alongside these AAA games, the event will likely also host a collection of intriguing projects from numerous indie developers. It will be one of the biggest gaming events in this year.
You can catch the PlayStation Showcase 2023 on both Twitch and YouTube.
Summer Game Fest – June 8
For an in-depth exploration of the Summer Game Fest hosted by Geoff Keighley, you can check out our comprehensive guide here. But if you're short on time, let's provide a swift recap. As with every year, over 30 studios will be participating in the event. While the event spans several days, the main highlights will undoubtedly be the announcements made at the kickoff.
We're anticipating a plethora of new games to be unveiled during this live stream by Geoff. Packed with trailers, developer interviews, and first-time surprise reveals, Summer Game Fest undeniably ranks as one of the biggest gaming events of the year.
Xbox Games Showcase + Starfield Showcase – June 11
After Arkane Studios' Redfall disaster, all eyes are on Xbox's other exclusive games. To conclude 2023 on a positive note, all forthcoming games, particularly Starfield, need to hit the mark. Xbox appears cognizant of this, as they're gearing up for a grand spectacle on June 11.
At the Xbox Games Showcase, we'll receive fresh updates on all the previously announced Xbox exclusive games. Since Starfield will be featured in its own dedicated event, we can exclude it from the list. However, we're still left with a slate of promising titles: Forza Motorsport, Hellblade II, Stalker 2, Fable, The Outer Worlds 2. If a new Gears game is also unveiled alongside these, it'll undoubtedly steal the show.
Immediately following the showcase, Starfield, touted as the most eagerly awaited game of 2023, will kick off its own event. Bethesda needs to be transparent in their dealings, but it's also critical that they deliver a high-quality offering. Given its current trailing position in console sales against the PS5, Xbox seemingly has no other option than to make the most of June 11.
Gamescom 2023 – August 22 – 27
Gamescom isn't merely one of the biggest gaming events in 2023, but it also holds the distinction of being the biggest event hosted physically. Therefore, it undeniably occupies a unique and important place. As per tradition, the opening ceremony of the event, featuring dozens of different studios showcasing their big and small games, is set for August 22.
Following the opening night, tens of thousands of individuals will visit the Koelnmesse area in Cologne in person. We're confident that it will serve as a week-long celebration of the year's top games, sure to be an enjoyable affair.
Frequently Asked Questions
What Happened to E3 2023?
E3 2023, which was typically scheduled for June, has been entirely cancelled. While the aftereffects of the pandemic played a part in this cancellation, the principal reason centres around economic feasibility. Both studios and advertisers are showing increasing interest in next-gen events such as the Summer Game Fest. Though it's regrettable to see E3, which commenced in 1995, falter in this manner, there's no reason it couldn't make a comeback in future years.
Is Gamescom Only in Germany?
Yes – since its inception, Gamescom has been hosted solely in Germany. Prior to the cancellation of E3, it was lauded as the largest event in Europe. We can now acknowledge it as the world's largest physical gaming event. The 2023 iteration of the event, which sees dozens of studios unveiling hundreds of games, is set to kick off on August 22.
Will Starfield Be on PC?
Yes – Starfield will also be released for PC alongside the Xbox Series X|S. The next generation RPG developed by Bethesda is an Xbox exclusive. Therefore, it will not be on any PlayStation console. But as of September 8, you can also play the game on PC. As it is one of the most anticipated games of 2023, we hope to hear more at its showcase on June 11.
Author Profile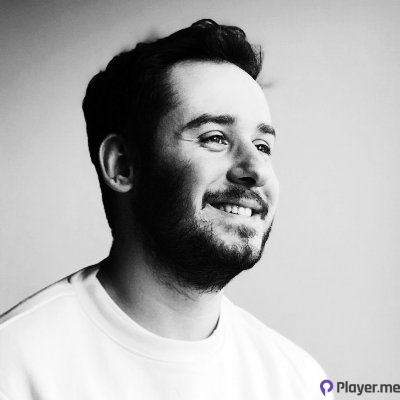 My journey into the world of video games began at four, when I was first introduced to arcade machines in 1996. Over the past decades, I've been fortunate enough to witness the incredible evolution of gaming, as it has grown from a niche hobby to a thriving art. Today, I'm dedicated to creating content that celebrates all genres of games. We will talk about them at Player.me.