We have fantastic news for players waiting for Alan Wake 2 (We're some of them!). The release date of the game developed by Remedy Entertainment may have been leaked. The game, announced a while ago but for which we couldn't see any gameplay videos, will probably hit the market in October 2023. There is no official statement yet – but we can start discussing all we know about the Alan Wake 2 release date.
Related: PlayStation Showcase 2023: Date, Games and More
Alan Wake 2 Release Date
Matthew Porretta, the voice actor for Alan Wake, was a guest on a podcast published on YouTube. During the podcast, he unhesitatingly says that the second game is planned to be released in October 2023. Apparently, Remedy got in touch with the owner of the podcast, but they were too late to edit the information out. There's no official confirmation, but since there's no denial either, we can assume this leak is accurate.
Alan Wake 2 is not the only project from Remedy Entertainment that excites us. The team is developing several games simultaneously, and almost all of them are set to release between 2023 and 2024. We can presume that we will receive detailed information about AW2 at the Summer Game Fest to be held in the coming days.
Here are the games that Remedy is currently working on:
Alan Wake 2
Control 2
Max Payne 1 – 2 Remake
Condor (Codename)
There is no information about Condor yet. However, it's impossible not to be excited about Control 2 and Max Payne remakes. If Remedy can pull off these projects as they usually do, we can say that great experiences are waiting for us. Our only wish is that they do not botch their new projects as a studio, like Arkane, that looks very promising. We are still recovering from the impact of the Redfall fiasco.
Frequently Asked Questions
Is Alan Wake 2 Next Gen Only?
Yes, Alan Wake 2 will only be released for PC, PlayStation 5, and Xbox Series X|S. Millions of players are looking forward to the sequel developed by Remedy. As you may recall, the first game came out in 2010, that's 13 years ago. After two generations have passed, the developers want the game to be as flawless as possible. We currently don't know whether Alan Wake 2 will have backward compatibility.
Is Alan Wake 2 a Horror Game?
Yes, just like the first game in the series, Alan Wake 2 will also be a survival horror game. The game, in which we played as a writer named Alan Wake, instantly became a classic when it was released in 2010. Expectations are high for the second game in the series, which features Remedy Entertainment's unique and magnificent storytelling. We'll see if Remedy can take the series even higher after 13 years.
Should I Play Control or Alan Wake First?
The stories of the two games are not directly related. However, some documents in Control prove that both games take place in the same universe. Therefore, you might prefer to play Alan Wake from 2010 first. Of course, you don't necessarily need the 2010 version – because Remedy released a Remastered version in 2021. While the sequels to both games are being developed, playing them in order sounds like a great idea.
Author Profile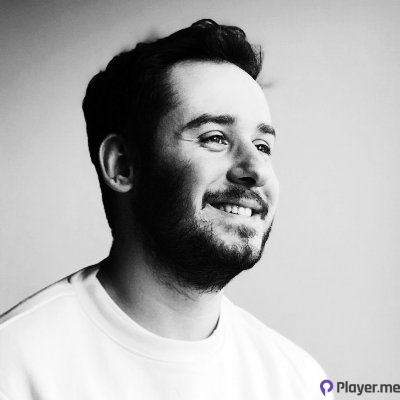 My journey into the world of video games began at four, when I was first introduced to arcade machines in 1996. Over the past decades, I've been fortunate enough to witness the incredible evolution of gaming, as it has grown from a niche hobby to a thriving art. Today, I'm dedicated to creating content that celebrates all genres of games. We will talk about them at Player.me.