Last week, the game that truly caught everyone's attention was Mortal Kombat 1, with its remarkable announcement trailer. This new instalment, narrated by Liu Kang in his Fire God persona, promises to weave a distinct narrative from what we're accustomed to. Mortal Kombat 1 is set for release on May 19 for PC, PlayStation 5, Xbox Series X|S, and Nintendo Switch. Initial details about the game are starting to emerge, including a highly anticipated aspect: Mortal Kombat 1 system requirements and file size.
Given that MK1 is developed exclusively for the next generation, it's reasonable to assume high system requirements. Surprisingly, that doesn't seem to be the case, at least in terms of minimum requirements. For gaming at high resolutions and with the highest settings, a potent GPU will undoubtedly be necessary. That said, it appears that NVIDIA's previous generation cards should suffice for steering characters like Scorpion or Sub-Zero.
Related: Is Street Fighter 6 on Xbox One?
Mortal Kombat 1 File Size
NetherRealm Studios has yet to divulge the technical specifics pertaining to the console versions of Mortal Kombat 1. As such, the exact file size of MK1 on PlayStation 5, Xbox Series X|S, and Nintendo Switch remains unknown. However, the game's Steam page has provided us with some concrete data regarding the PC version.
To install the PC version of Mortal Kombat 1, you will require 100 GB of storage. This can be on an HDD, although we'd recommend using an SSD for quicker load times. Given the significant number of loading screens to be encountered during pre-fight sequences and story chapters, an SSD would indeed be a sensible choice.
The game's 100 GB size on PC suggests that the console versions will likely be of similar scale. There could potentially be a slight variation on the Nintendo Switch, but this is purely speculative at this stage.
Related: Which Console Sells More: PS5 or Xbox Series X|S?
Mortal Kombat 1 System Requirements
To fully enjoy Mortal Kombat 1, as with all new generation games, having a high-end setup is crucial, particularly for those playing in 2K and 4K resolutions. However, older graphic cards should still provide a stable 60FPS and above at 1080p.
One point will become evident when reviewing the forthcoming system requirements: NetherRealm appears to have executed commendable game optimisation. The official specifications they've disclosed are not dauntingly high.
Here is the Mortal Kombat 1 PC system requirements below:
Minimum System Requirements
OS: Windows 10/11 64-bit
Processor: Intel® Core™ i5-6600 | AMD Ryzen™ 3 3100 or Ryzen™ 5 2600
Memory: 8 GB RAM
GPU: NVIDIA GeForce® GTX 980 or AMD Radeon™ RX 470 or Intel® Arc™ A750
DirectX: Version 12
Storage: 100 GB available space
Recommended System Requirements
OS: Windows 10/11 64-bit
Processor: Intel® Core™ i5-8400 | AMD Ryzen™ 5 3600X
Memory: 8 GB RAM
GPU: NVIDIA GeForce® GTX 1080 Ti or AMD Radeon™ RX 5700 XT or Intel® Arc™ A770
DirectX: Version 12
Storage: 100 GB available space
Regardless of system specs, MK1 will not run on any 32-bit Windows.
Frequently Asked Questions
Does Mortal Kombat 1 Have a Collector's Edition?
Yes – Mortal Kombat 1 does feature a physical collector's edition. Appropriately dubbed the "Kollector's Edition" to reflect the game's title, this version comes with a price tag of $250. It's loaded with extras such as a 16.5″ statue of Liu Kang, bonus in-game characters, and access to the closed beta. This edition, available only in physical format, can be secured through retailers like Amazon and GameStop.
Is Mileena in Mortal Kombat 1?
Yes, the beloved character Mileena will indeed be featured in Mortal Kombat 1. Hiding a terrifying maw behind her mask, she continues to instil fear. Those familiar with the series will recall her origin story: Created by Shang Tsung as an experimental clone of Kitana, her intense jealousy aligns her with the game's villains.
What Happened in Mortal Kombat 11?
The events of Mortal Kombat 11 saw Liu Kang transforming into a Fire God with the aid of Raiden and Kitana. Employing this divine power, he reset the timeline, thus setting the stage for the new reboot game, Mortal Kombat 1. In Liu Kang's reshaped universe, Shang Tsung re-emerges as the principal foe, albeit in a younger and more formidable incarnation. In addition, this fresh narrative will delve into previously unexplored personal stories of familiar characters.
Author Profile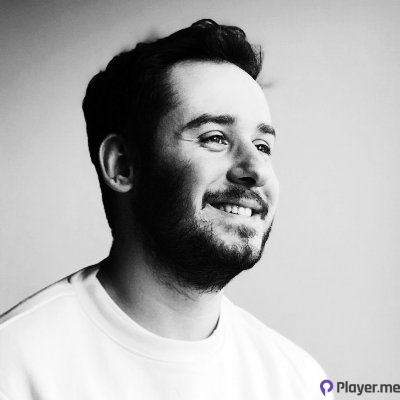 My journey into the world of video games began at four, when I was first introduced to arcade machines in 1996. Over the past decades, I've been fortunate enough to witness the incredible evolution of gaming, as it has grown from a niche hobby to a thriving art. Today, I'm dedicated to creating content that celebrates all genres of games. We will talk about them at Player.me.