Our anticipation's peaking for the upcoming Mortal Kombat 1, scheduled to take the gaming world by storm on the September 19. As you may know, we're in uncharted territory now, following a full-on reset after the tumultuous finale of the 11th instalment. With this new landscape sculpted by Fire God Liu Kang, we're on the edge of our seats, expecting never-before-told stories to unravel. So, let's talk about Mortal Kombat 1 pre-order options and hopefully we can give you some helpful ideas.
Related: Every Mortal Kombat 1 Characters Confirmed So Far
Mortal Kombat 1 Platforms
As the wait brims with excitement, we've got the lowdown on the various editions of the game, fresh off the press on the May 19. Let's get our hands dirty and sift through the specifics of each edition with our comprehensive Mortal Kombat 1 pre-order guide.
Mortal Kombat 1 will be released on PC, PlayStation 5, Xbox Series X|S and Nintendo Switch. Regrettably, PlayStation 4 and Xbox One won't be joining the party as the game's not in the works for these platforms. NetherRealm Studios hasn't hinted at any backward compatibility for older consoles, so we're left to surmise – at least for the time being – that it's a no-go.
Related: Mortal Kombat 1 Beta: How to Access and Dates
Mortal Kombat 1 Pre-Order
Each edition is up for grabs, digitally and physically alike, with a single exception – the Kollector's Edition, a physical-only souvenir for the truly devoted.
Mortal Kombat 1 will roll out in three unique editions: Standard Edition, Premium Edition, and Kollector's Edition. These editions are each their own beasts, boasting distinct content, benefits, and price points. While the Standard and Premium Editions are available in both digital and physical formats, the Kollector's Edition, as we mentioned, is a physical-only acquisition.
Here comes the million-dollar question: Which pre-order option for Mortal Kombat 1 gives us the most for our money? We'll answer that by giving you a clear-cut breakdown of each edition, separately. Let's get to it.
Related: All Street Fighter 6 Male Characters
Standard Edition
Mortal Kombat 1 Standard Edition is available for purchase at $70 across all platforms. In addition to the base game, pre-orders of this edition include two bonuses:
Base game
Playable Shang Tsung characters (Pre-order bonus)
Access to the Closed Beta (Pre-order bonus)
The specific date for the beta has not yet been announced, but given the game's release on September 19, it's plausible to expect it around the end of August. Other editions of the game also offer beta participation. Worth noting is that Shang Tsung, the main antagonist of Mortal Kombat 1, will only be accessible to players who pre-order.
Premium Edition
Premium Edition of Mortal Kombat 1, retailing at $110, offers an expansive selection of content across all platforms, available both physically and digitally. It includes an array of in-game items:
Base game
Playable Shang Tsung characters (Pre-order bonus)
Access to the Closed Beta (Pre-order bonus)
Classic Mortal Kombat characters
6 new playable characters
5 new Kameo* characters
Early access to DLC characters (One week)
Jean-Claude Van Damme skin for Johnny Cage
1250 Dragon Krystals (In-game currency)
Though exact specifics remain under wraps, there is mention of a novel game mode we'll see for the first time in MK1 – named Kameo. Selection of the Kameo characters will differ from those on the standard list and they'll be on hand to provide assistance during combat. The precise workings of this mechanic are yet to be revealed, we await the gameplay video with anticipation.
Here is the official explanation about Kameo fighters:
Kameo Fighters are a unique roster of partner characters to assist during matches, creating expanded gameplay possibilities for players. These characters are chosen separately from the main roster of fighters.

NetherRealm Studios
Related: Is Zelda: Tears of the Kingdom Collector's Edition Worth It?
Kollector's Edition
Mortal Kombat 1 Kollector's Edition is an impressive sight indeed. At a price point of $250, it might seem steep, but the comprehensive array of content it includes justifies the cost. Purchasing this package grants access to all features of the previous two editions, in addition to the following:
2700 Dragon Krystals (In-game currency)
Exclusive Liu Kang statue, 16.5″ tall and designed by COARSE
COARSE art prints inspired by Mortal Kombat 1
Exclusive SteelCase
Exclusive Liu Kang in-game colour variant inspired by COARSE's design
One significant detail to note about the Kollector's Edition is that it's only available for PlayStation 5 and Xbox Series X|S users. Unfortunately, this edition is not on offer for the PC and Nintendo Switch versions of the game. Consequently, the in-game bonuses included in this package will not be usable on PC.
Should You Pre-Order Mortal Kombat 1?
The unequivocal answer is yes. All editions of Mortal Kombat 1 present the finest content recently released. The game's prospects of disappointing are minuscule, making pre-ordering a decision unlikely to be regretted. There would be no tangible benefit in delaying the purchase until September 19.
If you're an enthusiast of the series, particularly with a PS5 or Xbox Series X|S, the Kollector's Edition at $250 is well worth considering. If that seems excessive, or if you intend to play the game on PC, the Premium Edition is a more than adequate choice. The incentive of a one-week early access to the game is an enticing proposition indeed.
Frequently Asked Questions
Is Homelander in Mortal Kombat 1?
Yes – Homelander will make an appearance in Mortal Kombat 1. This information originates from a leak by Amazon Italy rather than an official announcement. NetherRealm Studios has not refuted these leaks, lending credence to their validity. The 'Evil Superman' character from The Boys is set to carve out a niche within the MK1 universe. It remains to be seen whether the developers will incorporate the character's signature menacing laughter into the game.
Is Mortal Kombat 1 on Xbox One?
Unfortunately, Mortal Kombat 1 is not being designed for previous generation consoles. The game, launching on September 19, will be exclusive to PC, PlayStation 5, Xbox Series X|S, and Nintendo Switch. As of now, there's no official news regarding backward compatibility. Nevertheless, with the Xbox Series X|S offering an excellent gaming experience, MK1 could provide just the incentive needed for a transition to the next generation.
Will Mortal Kombat 1 Be on Steam?
Yes – PC version of Mortal Kombat 1 will be accessible on both Steam and the Epic Games Store. Players can head over to either of these platforms to purchase the Standard or Premium Editions of the game. Given that prices are consistent across both platforms, the choice of platform ultimately boils down to personal preference.
Author Profile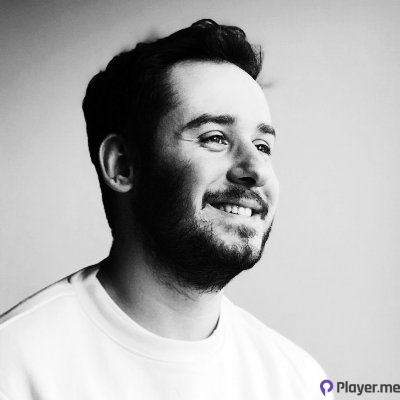 My journey into the world of video games began at four, when I was first introduced to arcade machines in 1996. Over the past decades, I've been fortunate enough to witness the incredible evolution of gaming, as it has grown from a niche hobby to a thriving art. Today, I'm dedicated to creating content that celebrates all genres of games. We will talk about them at Player.me.