The new game in the legendary series has unveiled its roster. Among the Street Fighter 6 characters are familiar faces as well as newcomers. With the game's single-player storyline and open-world mechanics, we'll be able to delve into the histories and roles of each character. While the roster is expected to expand with DLCs, there will be a total of 18 characters available at launch. Today, let's take a closer look at all Street Fighter 6 male characters and their attributes.
Related: Street Fighter 6 Demo: How to Play It?
Street Fighter 6 Release Date
Street Fighter 6 is set to release on June 2, 2023. The game is being developed for PC, PlayStation 5, PlayStation 4 and Xbox Series X|S. Available across all platforms on the same release date, the game will be offered in several different editions.
Related: Best 7 Games of 2023 Thus Far
Street Fight 6 Male Characters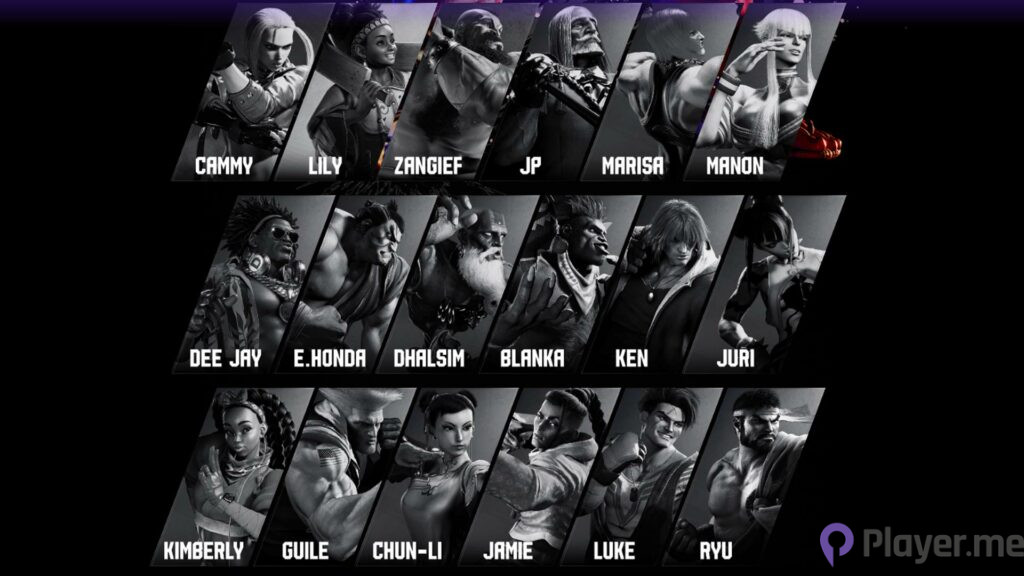 Out of the 18 characters featured in the game, 11 are male. If you're a veteran of the series, you'll likely recognise the majority of characters on our roster. Iconic figures such as Ryu and Ken, who have become emblematic not just for Street Fighter aficionados, but for all fighting game enthusiasts, are set to make a return in the upcoming release.
Here's the list of all the male characters in Street Fighter 6:
Blanka
Dee Jay
Dhalsim
E. Honda
Guile
Jamie
JP
Ken
Luke
Ryu
Zangief
Ryu, whose appearance in the initial teaser trailer caught everyone off guard, will once again play a pivotal role in the storyline. Dhalsim and Guile, fan favourites from the arcade era, also look to be impressively formidable. Let's delve into the officially released details and visuals for these characters.
1. Blanka
Returning with his endearing charm and affable nature, Blanka renews his profound affinity for the great outdoors in Street Fighter 6. Since his debut in Street Fighter II back in 1991, this green titan has left an indelible mark on fans with his formidable combat skills. He's no stranger to using his size to his advantage, embracing his opponents with an iron grip before hurling them across the battlefield.
Blanka's mastery over electricity is well-known, but SF6 provides us a glimpse into his softer side. His devotion to his mother, Samantha, is heartwarming, and his fondness for his plush toys offers a glimpse into his endearing quirks. However, don't expect him to show the same affection towards a swarm of ants – they're his nemesis!
Height: 6 feet 4 inches – 195 centimetres
Weight: 216 pounds – 98 kilogrammes
2. Dee Jay
In the realm of Street Fighter, peace in combat is a luxury you can't afford when squaring off against Dee Jay. His artistry knows no bounds, be it in his groovy tunes or his deft kicks. This Jamaican sensation is as renowned for his kickboxing prowess as he is for his platinum records. His constant smile and jovial demeanour, though, truly set him apart.
Making a grand entrance in Super Street Fighter II, Dee Jay swiftly won hearts with his flamboyant style and formidable physique. His passion for dance and song often spills into his fighting style, making his kicks rhythmically precise. While he loathes silence, he ironically excels in it. His fights are a symphony of kicks and punches, all performed to his own unique rhythm.
Height: 6 feet 0 inches – 182 centimetres
Weight: 203 pounds – 92 kilogrammes
3. Dhalsim
Dhalsim, amongst the lineup of male characters in Street Fighter 6, is perhaps the most worthy of reverence. His commitment to Eastern philosophies transcends the boundary of foe and friend, imbuing him with an unparalleled tranquillity. Dhalsim's journey is a testament to righteousness and peace, with conflict being the last path he treads upon. This pacifistic demeanour echoes in his every move.
In the latest Street Fighter iteration, Dhalsim dons a more formidable avatar than ever. His unassuming stature and subtle signs of age may deceive the untrained eye, but beneath it lies a force to be reckoned with, thanks to his deep-rooted meditation practice. His pet peeve is distractions, making him and Dee Jay unlikely adversaries. Dhalsim's zen-like focus, in stark contrast to Dee Jay's flamboyant style, sets the stage for a fascinating face-off.
Height: 5 feet 9 inches – 179 centimetres (Can vary)
Weight: 106 pounds – 48 kilogrammes (Can vary)
4. E. Honda
Edmond Honda, or as we fondly know him, E. Honda – is a classic fighter hailing from the era of Street Fighter II. This gargantuan character has a singular mission – to display the immense might of Sumo wrestling to the world. Don't be misled by his hefty exterior, as his bulk is predominantly muscle, each flex echoing "Power".
In Street Fighter 6, E. Honda dons a dark suit, marking his return to the gaming arena. There's a hint of his close bond with Ryu influencing the main story. In addition to his imposing physique, E. Honda has a penchant for steamy hot baths, which interestingly enough, bolsters his resistance to pain. It remains to be seen how this Japanese master carves his niche in the new game with his distinctive fighting style.
Height: 6 feet 1 inches – 185 centimetres
Weight: 302 pounds – 137 kilogrammes
5. Guile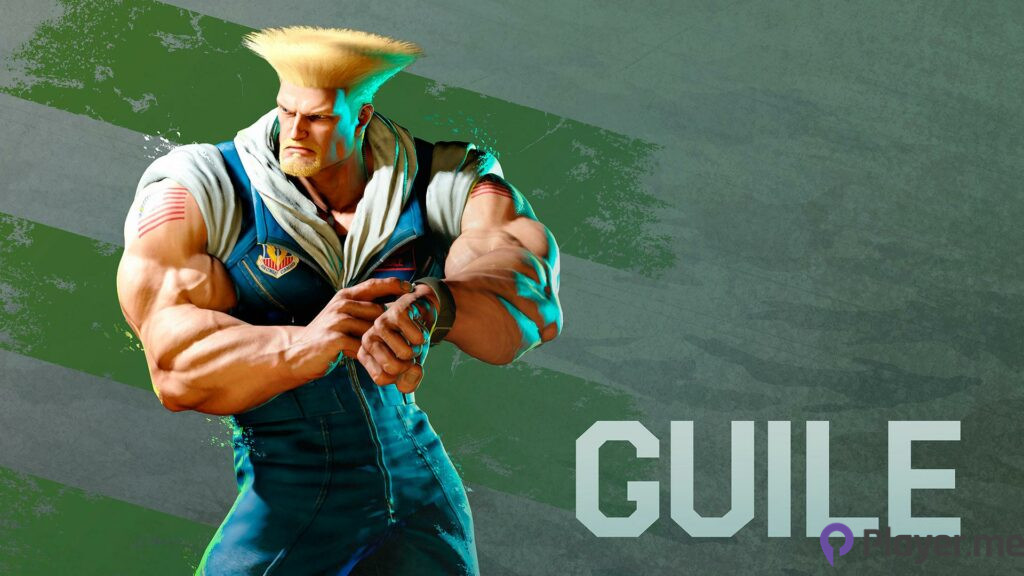 Embodying the essence of America in the Japanese-made Street Fighter series, Guile is set to return in the sixth instalment, more resplendent than ever. Donning his trademark "Sky-high flattop haircut" and United States flag uniform, he steadfastly symbolises his core values: Family and freedom. His military background hardens him, shaping both his outward appearance and inner resolve – the very qualities that make him a formidable fighter.
Ever since his entry in Street Fighter II, Guile has been a pivotal character in the series. His relentless battle against M. Bison and other antagonists forms one of the core narratives of the series. Although he doesn't share a close bond with Ryu, they undoubtedly harbour immense respect for each other. In his leisure time, you might spot Guile strolling with his dogs, while his disdain for deceitful individuals is no secret.
Height: 6 feet 0 inches – 182 centimetres
Weight: 218 pounds – 98 kilogrammes
6. Jamie
Introducing Jamie, a fresh face in the Street Fighter 6 roster, possessing a captivating background and unique style. His rivalry with Luke, central to the main storyline, marks him as a pivotal character. From the released videos and information, it's evident that he's a peace advocate, yet unafraid to engage in combat when necessary.
Jamie firmly believes in the duality of events and people, and loathes being underestimated. This forms the crux of his rivalry with Luke – a quest to counterbalance his strength. Interestingly, he's related to the Yun & Yang brothers, familiar faces from Street Fighter III: New Generation. While Jamie may not have the bulging physique of other fighters, his mastery in dance endows him with an agility that's bound to give any opponent a run for their money.
Height: 5 feet 9 inches – 179 centimetres
Weight: 170 pounds – 77 kilogrammes
7. JP
Prepare yourself for a new main antagonist in the Street Fighter universe – the Russian, Johann Petrovich. At first glance, JP embodies the quintessential gentleman: Polite, impeccably dressed, and articulate. Yet beneath this facade lurk his nefarious intentions, potentially positioning him as a threat surpassing even M. Bison.
Within the roster of Street Fighter 6 characters, JP and Ken are set to be embroiled in a direct feud. While the trajectory of his story remains shrouded in mystery, one thing's certain – he'll instil fear in the ring. Despite his seemingly placid exterior, he's a formidable adversary, harbouring a 'Secondary' self concealed within. Coupled with his robust physicality and muscular frame, JP is a force to be reckoned with.
Height: 6 feet 3 inches – 192 centimetres
Weight: 214 pounds – 97 kilogrammes
8. Ken
Ken Masters, an emblematic character not only within the Street Fighter series but across all fighting games, has left an indelible mark on the genre. His profound friendship with Ryu is beautifully woven into a compelling narrative. Recognisable by his blond hair and lethal fists, Ken is a favourite choice among players. A testament to their bond, Ken gifted Ryu his signature red headband.
As one of the male characters in Street Fighter 6, Ken is returning to his roots in terms of appearance. While his attire might not be entirely red, the sight of his gloves and self-assured countenance is a welcome return. He cherishes his family and friends deeply, yet his prime focus remains on dominating his opponents and establishing himself as the ultimate fighter.
Height: 5 feet 9 inches – 179 centimetres
Weight: 183 pounds – 83 kilogrammes
9. Luke
You might be tempted to believe that Luke is a fresh face, but in reality, we've crossed paths with him before. He made his debut as the final character in the fifth season pass of Street Fighter V: Champion Edition. Radiating youthful fervour, Luke's military service only added fuel to his fighting spirit. In Street Fighter 6, he assumes the role of a gym instructor, mentoring player-created characters.
However, don't misconstrue Luke as a mere alternative to Ryu or Ken. This young combatant recognises their mastery and aims to carve out his own legacy. Given the nod by Guile, he enters the fray with a determination to show he's no pushover. Just like us, Luke shies away from horror games and indulges in his love for video games. With his quick gameplay and audacious personality, we're confident Luke will make a fantastic character.
Height: 6 feet 1 inches – 185 centimetres
Weight: 198 pounds – 90 kilogrammes
10. Ryu
Ryu, the iconic favourite of fighting game enthusiasts, is set to make his triumphant return in Street Fighter 6. This stalwart protagonist of the SF series since 1987 is making the leap from novice to master. The fiery ambition of his youth has now given way to a seasoned and wise demeanour reminiscent of Gouken.
We've touched on his friendship with Ken – Ryu personifies Japanese martial arts, encapsulating its essence in every fibre of his being. His fighting style, initially inspired by Bruce Lee, has evolved into a unique form of its own. In SF6, his more muscular stature alone is enough to instil fear in his opponents. It remains to be seen who Ryu will face off against in this sixth instalment, having previously contended with the series' villains, M. Bison and Akuma.
Height: 5 feet 9 inches – 179 centimetres
Weight: 187 pounds – 85 kilogrammes
11. Zangief
If you're of the opinion that a fighter needs to be colossal to be intimidating, allow us to introduce you to Zangief. This Russian wrestler's imposing stature coupled with his raw strength-based fighting style sets him apart from the rest. A regular since Street Fighter II, his face is quite familiar to fans. As expected, in the sixth instalment, he'll be battling it out for the honour of his homeland.
For those unacquainted with the previous games, Zangief is as bold as he appears. He's audacious, hot-headed, and bent on establishing unequivocal dominance over his adversary. Thus, he's far from being one of the series' "Villains". He harbours no direct grudges against Ryu or Ken. Except, of course, when it comes to Projectile attacks – those he absolutely detests. His sole focus remains championing the cause of Soviet Russia on the global stage.
Height: 7 feet 0 inches – 213 centimetres
Weight: 399 pounds – 180 kilogrammes
These are the all Street Fighter 6 male characters. There will be other fighters with DLCs – and we will tell about them later.
Frequently Asked Questions
Will Street Fighter 6 Get More Characters?
Yes – the roster of Street Fighter 6 is set to expand with the addition of fresh faces. The timelines for the rollout of expansion packs featuring these new characters remain shrouded in mystery, much like the identities of the characters themselves. However, the prevailing speculation suggests we could be seeing a few more fighters joining the fray towards the end of 2023 or in early 2024. Upon its release on June 2, 2023, the base game will boast a total of 18 playable characters.
Is Ryu Still the Protagonist?
Yes, Ryu retains his status as the central character in Street Fighter 6, as has always been the case. However, unlike the previous instalments, he isn't the sole protagonist this time around. Luke, who was first introduced in Street Fighter 5, also occupies a significant role in the narrative of the new game. Thus, the sixth instalment can be said to feature two primary characters. It's established that Luke will serve as a mentor to the custom characters that players will design and play.
Is Cammy in Street Fighter 6?
Yes – Cammy will be among the playable characters available from day one in Street Fighter 6. This British fighter, who made her first appearance in Super Street Fighter II, is a fan favourite. With her tomboyish charm and formidable fighting style, she's bound to stand out in the SF6 roster.
Author Profile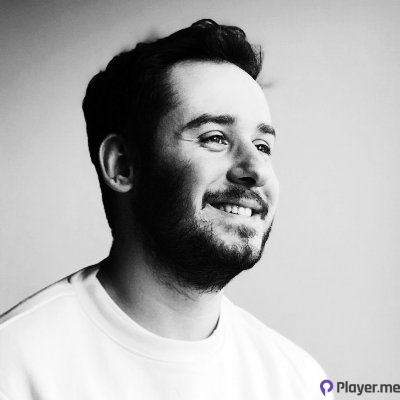 My journey into the world of video games began at four, when I was first introduced to arcade machines in 1996. Over the past decades, I've been fortunate enough to witness the incredible evolution of gaming, as it has grown from a niche hobby to a thriving art. Today, I'm dedicated to creating content that celebrates all genres of games. We will talk about them at Player.me.