When gamers start debating the best year in gaming, certain years come to mind, such as 2004 with the release of iconic titles like Half Life 2, GTA: San Andreas, and Halo 2. Others may argue that 1998 or 2013 were the best years in gaming history. However, what if we told you that 2023 could easily take that crown? With Unreal Engine 5's innovative technology and successful remakes of classic games, 2023 has the potential to be the best year in gaming history.
As we move into the second half of the year, the list of highly-anticipated AAA games set to release is getting longer by the day. Starfield, Diablo 4, Spider-Man 2, The Legend of Zelda: Tears of the Kingdom, Street Fighter 6, and Hades 2 are just a few of the titles that are sure to set the gaming world ablaze. But even in the first half of the year, we've seen some incredible releases that are sure to be remembered for years to come.
Without further ado, let's take a look at the seven best games of 2023 (So far), as selected by the team at Player.me:
7. Hi-Fi Rush
When it comes to the best games of 2023, you might not expect a rhythm-based action game to be on the list. But let us tell you, Hi-Fi Rush is here to prove you wrong. This game is a masterpiece, with stunning hand-drawn graphics, an engaging story, and mechanics that will keep you on the edge of your seat.
If you've ever played a rhythm-based action game before, you'll know what to expect – kind of. In Hi-Fi Rush, the music is your weapon, and you'll need to attack in time with the beat to deal maximum damage. It's a unique and thrilling experience that will keep you coming back for more.
You can play Hi-Fi Rush on PC and Xbox Series X|S.
6. Hogwarts Legacy
Alright, let's address the elephant in the room. Yes, we're talking about Hogwarts Legacy – the game that stirred up some serious controversy due to J.K. Rowling's comments. But let's be real, folks. We're here to talk about the game itself, not the creator's words.
If you're a Potterhead, then you've probably been waiting for a Hogwarts game your whole life. And let us tell you, Hogwarts Legacy does not disappoint. It's an action-packed adventure that lets you explore the iconic wizarding school, cast spells, and create your own magical journey. It's like a dream come true for every fan out there. If you're one of them, you can check our guides:
You can play Hogwarts Legacy on PC, PS5, PS4, Xbox Series X|S, Xbox One and Nintendo Switch.
5. Dredge
Hold on everyone, because we've got a fish tale to tell. You wouldn't expect a game about a fisherman to give you goosebumps, but that's exactly what Dredge does. With its well-crafted horror theme and gameplay mechanics that draw inspiration from Lovecraftian stories, this simulation game is sure to keep you hooked.
As you navigate the open sea, you'll discover new fish species, improve your fishing boat, and earn some serious cash by selling your catches. But be warned, the waters are murky and you'll need to take care of your mental health if you want to avoid losing your grip on reality. Who knows what lurks beneath the surface, waiting to drag you down? So cast your lines carefully, and always keep one eye on the horizon. It is one of the best games of 2023 as an indie – and that's awesome.
You can play Dredge on PC, PS5, PS4, Xbox Series X|S, Xbox One and Nintendo Switch.
4. Wo Long: Fallen Dynasty
It's no secret that FromSoftware is known for the Souls series, but what about Team Ninja and their Nioh franchise? With Wo Long: Fallen Dynasty, Team Ninja puts their own spin on the Souls-like genre, delivering a satisfying and challenging experience despite some of its flaws.
If you're familiar with the genre, you'll find a lot to love in Wo Long. The game's combat mechanics are deep and rewarding, and the difficulty level is brutal yet fair. You'll face off against impressive enemies, and the game's atmosphere is immersive and engaging.
Admittedly, Wo Long does have its shortcomings. The story is a bit weak and the enemies have a tendency to be very similar. But if you're looking for a new challenge after completing Elden Ring, Wo Long is definitely worth a try.
You can play Wo Long: Fallen Dynasty on PC, PS5, PS4, Xbox Series X|S, Xbox One and Nintendo Switch.
3. Metroid Prime Remastered
The Metroid series has been around since the late 80s, but it wasn't until 2002 that we saw the first game in 3D graphics. And it was a game-changer (Literally). Metroid Prime took the beloved franchise to new heights and cemented its place in gaming history. So, when we heard a remaster was on the way, we were understandably skeptical. But boy, were we wrong.
Metroid Prime Remastered is a masterpiece. It's a love letter to the original game and to all the fans who have been waiting patiently for this moment. From the graphics to the gameplay, everything is polished and flawless. It's one of those rare remastered games that manages to capture the essence of the original while also improving upon it in every way. And let's not forget the seamless and immersive gameplay, which will keep you hooked for hours on end.
If you're a fan of the series or just looking for an excellent shooter, Metroid Prime Remastered is a must-play. It's one of the best games of 2023 so far and a testament to the power of remaster when done right. So, grab your blaster and get ready to blast some space pirates – you won't be disappointed.
You can play Metroid Prime Remastered on Nintendo Switch.
2. Dead Space (Remake)
Original Dead Space is a classic. A game that can still make you jump out of your seat even after all these years. And let's be honest, it's not every day we see a remake that does the original justice. But Dead Space Remake does exactly that and then some.
The game is a feast for the eyes with its enhanced graphics, improved gameplay mechanics, and an even more sinister atmosphere. And the best part? We finally get to hear Isaac Clarke speak. If that's not enough to give you goosebumps, then we don't know what will.
Whether you're a fan of the original or new to the series, Dead Space Remake is a must-play. It's a perfect example of how to make a remake that not only pays homage to the original but also improves upon it in every way possible. Get ready to be scared all over again. Like we said, original Dead Space is a classic. But remake is one of the best games in 2023 (If not all time).
You can play Dead Space Remake on PC, PlayStation 5 and Xbox Series X|S.
1. Resident Evil 4 (Remake)
Hold onto your gaming chairs, because 2023 is shaping up to be a year for the record books. With highly anticipated games like Diablo 4, Starfield, Hades 2, and the new Zelda title still yet to come, it's hard to imagine any game could top them. But then there's Resident Evil 4 Remake, a game that not only lives up to the high expectations set by the original, but exceeds them in every way possible.
Capcom has a reputation for making great remakes, and they've done it again this one. From the completely reimagined graphics to the redesigned mechanics and characters, everything about this game is top-notch. And for those who have played the original game released in 2011, the improvements will blow you away. Leon – we love you buddy.
You can play Resident Evil 4 Remake on PC, PS5, PS4 and Xbox Series X|S.
These are just a few of the many games that are vying for the title of best game of 2023. And there are many more games that we would like to show our respect by simply naming them: Have a Nice Death, Meet Your Maker, Sons of the Forest, Pizza Tower and Company of Heroes 3. We have more with so many amazing titles on the horizon, it's truly a great time to be a gamer.
Frequently Asked Questions
Will 2023 Be a Good Year for Gaming?
2023 is shaping up to be one of the best years for gaming. The combination of remakes, indies and AAA titles make it a promising year. There's been a lot of hype surrounding this year's games, and it's no surprise that many games that have been delayed from previous years are finally getting ready to be released.
Which Game Will Be Best in 2023?
2022 started with a bang with the release of Elden Ring, but it's too early to predict if 2023 will be any better. While Starfield holds a lot of promise, other heavy hitters like the new Zelda game, Diablo 4, and Resident Evil 4 Remake are also vying for the title of best game of 2023. Only time will tell which one will come out on top.
Will Starfield Be Released in 2023?
The countdown is on for September 6, 2023 – the day that Bethesda's new RPG, Starfield, is finally set to hit the shelves. Gamers around the world are eagerly anticipating the release, but with such high expectations, the pressure is on for Bethesda to deliver. Of course, there are concerns after the rocky launch of Fallout 76, but we can't help but feel optimistic about what Starfield might bring. Will it be one of the greatest RPGs ever made? Only time will tell, but for now, we're ready to buckle up and explore the vast reaches of space.
Author Profile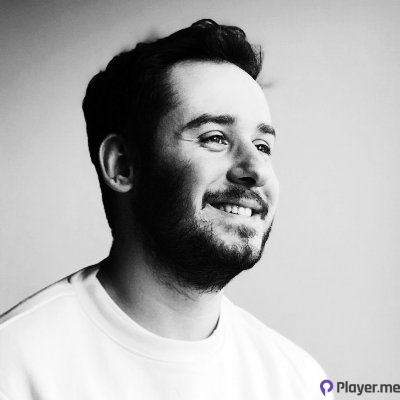 My journey into the world of video games began at four, when I was first introduced to arcade machines in 1996. Over the past decades, I've been fortunate enough to witness the incredible evolution of gaming, as it has grown from a niche hobby to a thriving art. Today, I'm dedicated to creating content that celebrates all genres of games. We will talk about them at Player.me.