Mortal Kombat series is poised for a spectacular revival. It appears that NetherRealm Studios is taking us on a detour from the anticipated path towards Mortal Kombat 12. Instead, we're embarking on an entirely fresh journey, steeped in the realms of an alternative reality. This reboot introduces us to the intriguing concept of Mortal Kombat 1, thrusting the beloved series into a thrilling, unprecedented direction. We are certainly waiting with bated breath to see what twists and turns this rebooted narrative will present to us.
Stay tuned as we gather every tidbit of information – from the release date to tantalising first trailer, from the newly reimagined storyline to any additional juicy details. This is the dawn of a new era in the Mortal Kombat universe, and it promises to be a ride worth waiting for.
Related: All Street Fighter 6 Female Characters
Mortal Kombat 1 Release Date
Mark your calendars for September 19, 2023, as this is the scheduled release date for Mortal Kombat 1. In an era where next-generation games often take years to emerge post-announcement, this rapid turnaround of merely four months is indeed a refreshing surprise.
Our confidence is high that this date will remain firm, as NetherRealm has a solid track record of adhering to their deadlines. The fact that they've already unveiled the trailer, a topic we'll delve into shortly, suggests that the game is largely in its final stages of development.
Let's not forget the competitive gaming landscape either. Street Fighter 6, a significant rival, has a planned release date for June 2. Therefore, it's in Mortal Kombat's best interest not to lag too far behind and lose momentum in this fierce contest.
Related: All Street Fighter 6 Male Characters
Mortal Kombat 1 Trailers
Given that the preceding instalment was Mortal Kombat 11, one would naturally expect the forthcoming title to be Mortal Kombat 12. However, a series of teasers released over the past week cleverly hinted at a potential reboot instead. The initial teaser, embedded in the video above, intriguingly jumps from 11 o'clock straight to 1 o'clock.
A subsequent teaser, viewable at this link, didn't disclose much additional information, apart from aligning its reveal date with the official Mortal Kombat 1 announcement video. The symbolism of the clock breaking, however, can be read as an allusion to the concept of alternate reality, a core theme in the new game.
The official announcement trailer for Mortal Kombat 1 takes us into an entirely different realm. Comprised entirely of cinematic scenes, it serves as an intriguing narrative of how the new game aims to reboot the storyline. While we don't get a glimpse of gameplay just yet, it's fascinating to witness our beloved characters set in alternative circumstances.
In the aforementioned trailer, an alternate reality is manifested by Fire God Liu Kang. Familiar characters we've grown accustomed to now exhibit different behaviours within this parallel dimension. For instance, there's a captivating scene hinting at eternal adversaries, Scorpion and Sub-Zero, possibly uniting in pursuit of a common objective.
The tantalising prospect of the single player scenario has certainly whetted our appetite, and we eagerly look forward to uncovering the full narrative.
Related: Summer Game Fest 2023: Schedule and Details
Platforms
Mortal Kombat 1 will be released for PC, PlayStation 5, Xbox Series X|S and Nintendo Switch. The game won't be launching on older generation consoles, and as of now, we're still in the dark about whether there will be any backward compatibility. While you don't need an internet connection to play, a speedy internet link would certainly enhance your experience in multiplayer modes.
NetherRealm, the game's developer, is taking a hands-on approach with the PlayStation 5 and Xbox Series X|S versions. Meanwhile, the QLOC team is putting the finishing touches on the PC version. As for the Nintendo Switch edition, that's being crafted by the teams at Shiver Entertainment and Saber Interactive.
As for the pricing, the standard edition of Mortal Kombat 1 will be available at a uniform rate of £70/$70 across all platforms.
Editions and Pre-Order
You can pre-order Mortal Kombat 1 starting May 19. Now, here's the kicker: Every gamer who nabs an early pre-order, regardless of the edition, gets to play as the crafty sorcerer, Shang Tsung. And, oh, there's more – for those of you gaming on PS5 and Xbox Series X|S, if you pre-order, you'll have an exclusive pass to the closed beta set to roll out in August 2023.
Want a spend little more? Then perhaps the Premium Edition for $110 might tickle your fancy. But for those who truly eat, sleep, and breathe Mortal Kombat, there's the Kollector's Edition for a cool $250. Here's the rundown on what each edition of Mortal Kombat 1 brings to the table:
Standard Edition – Base game only.
Premium Edition – Base game, Jean-Claude Van Damme skin for Johnny Cage, early-access to 6 playable characters and 5 extra Kameo fighters, 1,250 Dragon Krystals.
Kollector's Edition – Base game, all Premium Edition's perks, 6.5-inch statue of Liu Kang, 3 exclusive art prints, a steel case, and 1,450 additional Dragon Krystals (2,700 total).
Frequently Asked Questions
What Are Kameo Fighters in Mortal Kombat 1?
There's a thrilling new feature making its debut in the Mortal Kombat universe, called Kameo Fighters. It's a breath of fresh air set to deepen the gameplay, turning the tides of your matches in exciting new ways. Basically, you get to pick a sidekick from a separate pool of fighters, who can lend a hand (Or a punch) during your brawls. Hang tight for more insights into this unique mechanic, as detailed videos are coming your way soon.
Which Characters Will Be Available in Mortal Kombat 1?
In Mortal Kombat 1, old favourites like Liu Kang, Scorpion, Sub-Zero, Raiden, Kung Lao, Kitana, Mileena, Shang Tsung, and Johnny Cage are back, but they've been given a major facelift. Each character comes with an entirely new backstory which may spill into their fighting styles. It's a whole new ball game, everyone!
Is Mortal Kombat 1 on Steam?
Now, for those of you PC gamers, you'll find Mortal Kombat 1 on both Steam and the Epic Games Store. If you're a fan of physical copies, keep a sharp eye on outlets like Amazon and various other stores. One thing to note, there won't be a price difference between physical and digital copies, so pick your poison based on preference.
Author Profile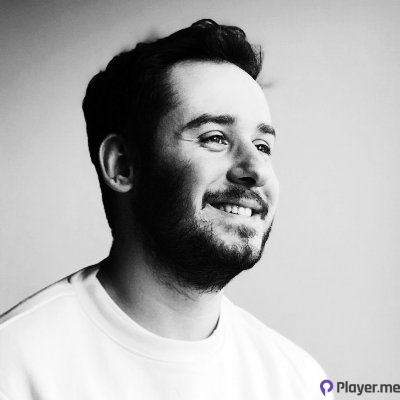 My journey into the world of video games began at four, when I was first introduced to arcade machines in 1996. Over the past decades, I've been fortunate enough to witness the incredible evolution of gaming, as it has grown from a niche hobby to a thriving art. Today, I'm dedicated to creating content that celebrates all genres of games. We will talk about them at Player.me.