The remainder of 2023 is shaping up to be a pivotal time for Xbox Game Studios, largely due to the disappointing performance of Redfall. The unfortunate flop of what was one of the year's most anticipated Xbox exclusives has shifted the dynamics significantly. This puts a lot of pressure on Starfield, which is now carrying the weight of expectation. Naturally, a key question has emerged amongst players: Is Starfield Xbox Exclusive?
Related: 5 Best Cross-Platform Games to Play in 2023
Will Starfield Be an Xbox Exclusive?
We've got a few points to discuss on this topic, but let's start with the straightforward answer. Yes – Starfield will be an exclusive release for the Xbox Series X|S and PC. This means that PlayStation players will be unable to experience Bethesda's next-gen role-playing game. It's a significant development, considering Starfield is one of the most highly-anticipated games of 2023, standing shoulder to shoulder with Tears of the Kingdom.
Understandably, this exclusive arrangement doesn't appear to be going down too well with Sony. Considering their own focus on exclusive games, this reaction might seem a bit odd. However, their real concern isn't Starfield—it's Call of Duty. Xbox's acquisition of Activision Blizzard is nearing completion, which means that all future Call of Duty titles will be under the Xbox Game Studios umbrella.
Call of Duty games hold great importance for Sony, as hundreds of thousands of PlayStation players engage in CoD multiplayer modes and Warzone 2.0 daily. The potential of the series becoming an Xbox exclusive would indeed be a substantial blow for them. They're voicing these concerns amidst the confirmation that Starfield is an Xbox exclusive.
Related: Best 7 Games of 2023 Thus Far
Starfield Release Date
Unless there's an unexpected delay, Starfield is due to launch on September 6, 2023. Both Bethesda and Xbox Game Studios are under considerable pressure. It's undeniable that the Xbox Series X|S didn't fare as well as the PS5 in the console wars. According to recent reports, PlayStation 5 is leading the race by a margin of over 15 million units. Given these numbers, Xbox can ill-afford any missteps.
Phil Spencer's candid admission that Redfall fell short of expectations was a commendable bit of communication, but it has only heightened the significance of Starfield. Of course, there's still Stalker 2 in their lineup, but it's more likely to be postponed until 2024. Given the situation, Starfield's success as an Xbox exclusive is paramount.
Frequently Asked Questions
Is Starfield Coming to PS5?
No – Starfield will not be launching on PlayStation 5. The game is being developed by Bethesda, which was acquired by Xbox Game Studios in 2021. As such, the game was designed exclusively for the PC and Xbox Series X|S. PlayStation gamers may feel a bit hard done by this time around, as this isn't a temporary exclusivity—it looks set to be indefinite. To experience this next-gen, space-themed role-playing game, you'll need to own one of these two platforms.
Will Elder Scrolls 6 Be on PS5?
As for Elder Scrolls 6, it's difficult to say at this stage, but it's likely that it won't be released for PlayStation 5 either. We have a couple of reasons for this assumption: Just like Starfield, TES VI is being developed by Bethesda. It's also one of Xbox's major titles for the coming years. Given that it's a single-player experience, it would be quite surprising if the game were to end up on a Sony platform.
Will Starfield Be $70?
Yes – Xbox has decided to hike the base price of all games from $60 to $70. The primary reason for this increase is inflation, which has consequently driven up the production costs of games. So, we can anticipate the standard edition of Starfield to retail for $70. The prices of the Collector's Edition and other editions, set to be announced in the forthcoming weeks, will likely be even higher.
Author Profile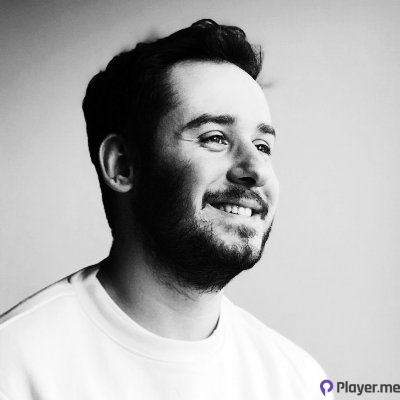 My journey into the world of video games began at four, when I was first introduced to arcade machines in 1996. Over the past decades, I've been fortunate enough to witness the incredible evolution of gaming, as it has grown from a niche hobby to a thriving art. Today, I'm dedicated to creating content that celebrates all genres of games. We will talk about them at Player.me.