Despite being widely anticipated by the gaming community before its 2020 release, Cyberpunk 2077's debut was controversial. It overshadowed CD Projekt Red's marketing efforts. The game's first announcement was back in May 2012, but the studio's focus was mainly on The Witcher 3. High hopes were held for it, though early Cyberpunk 2077 Steam reviews painted a less promising picture.
Exceptionally, Cyberpunk 2077 smashed numerous records at launch, selling 13 million copies across all platforms. Unfortunately, the marketing strategy that fueled these initial sales didn't assuage the disappointment felt by gamers grappling with an array of bugs, crashes, and performance issues. To their credit, CD Projekt Red remained committed to improving the game with updates and additional content.
Related: Cyberpunk 2077 Reddit Goes Naked to Protest Management
Cyberpunk 2077 Steam Reviews
Cyberpunk 2077 Steam reviews are finally improving, with an average rating now pegged at "Very Positive". But still, there are 20% of reviewers expressing discontent with the game's current state.
The community director, Marcin Momot, expressed gratitude for this positive shift on Twitter. He particularly acknowledged the players' patience throughout the game's ongoing development over the years.
A significant driver of these improvements has been the forthcoming release of the game's single expansion, Phantom Liberty, which undoubtedly plays a crucial role in CD Projekt Red's concerted efforts to address bug fixes and roll out major updates.
Before this expansion's release, the developer had already introduced a slew of DLCs, containing cosmetic updates and added in-game content. Much of this new expansion's anticipation is now channelled towards the confirmed "Game of the Year", edition, scheduled for release a few months after Phantom Liberty.
Related: PC Game Pass Is Coming to GeForce Now
Cyberpunk 2077 Metacritic Reviews
Cyberpunk 2077 has also started to get positive reviews on Metacritic, a platform aggregating reviews for games, movies, music, and other forms of media. The PC version of the game has secured a critics' rating of 86, aligning closely with the favorability seen in Cyberpunk 2077 Steam reviews.
However, user scores remain somewhat lower, with an average rating of 7 out of 10. These mixed-to-average reviews are currently based on 33,426 ratings, a sentiment which extends to the game's PlayStation 5 and PlayStation 4 versions.
Despite showing a positive trend, the Metascore for the PS5 version hovers around 75. User scores for the PS5 version are marginally higher than that of the PC version at 7.1 out of 10.
It is crucial to note that since the upcoming expansion will not be available for last-gen consoles, the PlayStation 4 game continues to garner disappointing ratings, with a Metascore of 57 and user reviews at 3.8 out of 10. This suggests that Cyberpunk 2077 needs to be sufficiently optimised for last-gen consoles to yield positive feedback from players.
With the forthcoming release of Phantom Liberty as Cyberpunk 2077's only expansion, it's reasonable to expect that reviews for PC and new-gen consoles will continue to improve.
Frequently Asked Questions
Is Cyberpunk 2077 Decent Now?
Yes — CD Projekt Red has made considerable effort to refine its flagship title, Cyberpunk 2077. Over the past three years, the game has seen massive enhancements in visual appeal and gameplay experience, turning into what is now perceived as a rebirth on both PC and new-gen consoles.
Is Cyberpunk 2077 Better on GOG or Steam?
The platform you select for purchasing Cyberpunk 2077 will be fine with your gaming experience. Your choice can be influenced by any additional features offered or the game's market prices on these platforms.
Is Phantom Liberty Available in Cyberpunk 2077?
No — although Cyberpunk 2077 Steam reviews suggest that the impending Phantom Liberty expansion already has a considerable impact on players, it's worth remembering that it won't be available until its official launch in September.
Author Profile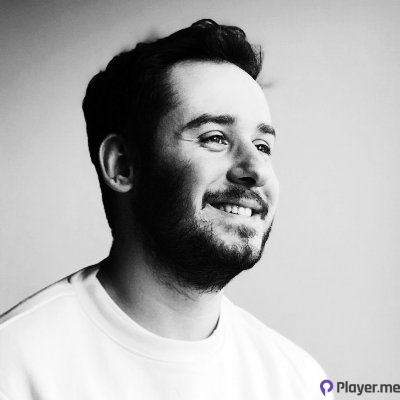 My journey into the world of video games began at four, when I was first introduced to arcade machines in 1996. Over the past decades, I've been fortunate enough to witness the incredible evolution of gaming, as it has grown from a niche hobby to a thriving art. Today, I'm dedicated to creating content that celebrates all genres of games. We will talk about them at Player.me.
Latest entries