Space is full of possibilities — this will even include piracy in Starfield. You might be looking out there to make yourself a fortune off of your enemies in the galaxy. Well, to do that, you will need to figure out how to board enemy ships in Starfield.
Much to your relief, we have just covered it for you. If you hate being idle and stuck with your metal scrap floating in space, this guide here is certainly for you. Ideally, you will thank us later for your newly established galactic cartel of yourself as the sole owner of an armada cluster in space.
Related: Upcoming Bethesda Games: Starfield, Fallout 5 and More
How to Board Enemy Ships in Starfield?
Boarding enemy ships in Starfield isn't for the faint-hearted, but if you're craving that galactic glory, here's how to pull it off.
Step One: First off, let's soften the target. You need to chip away at the ship's shields until they're all but gone. Keep an eye on that upper bar when targeting an enemy ship — once it depletes, you're golden. But be warned: Any slip-up and you might destroy what could have been a fine addition to your fleet.
Step Two: Now, onto the engines. The goal here is to hinder, not destroy. You want to disable the ship's engines, effectively grounding it without blowing it to bits. This is where precision comes into play — aim well and hit hard enough to stop its movements, but keep that firepower in check.
Step Three: Once the enemy is a sitting duck, it's time to get up close and personal. Dock with the crippled vessel and board enemy ships in Starfield. Eliminate the crew, but leave the ship intact. You're not a vandal — you're a future fleet admiral.
With the crew out of the picture, make your way to the deck. Here's where you stake your claim, effectively seizing the ship as your own. However, intergalactic authorities might not take kindly to your newly acquired asset.
This is how to board enemy ships in Starfield. You can earn credits quickly with this method, or use it for yourself. How you asked?
Related: Starfield Timeline: The Story So Far (300 Years)
What to Do With Enemy Ships in Starfield?
So you've got your hands on a shiny new enemy ship. Excellent. But before you call it yours and start slapping on those custom decals, there's a bit of admin to get through. Yes, even in space, paperwork follows you.
First up, head over to a technician. You'll need to cough up a registration fee to make the ship truly yours. This isn't pocket change we're talking about — expect to part with up to 80% of the ship's value. Annoying, yes, but that's the cost of doing business in the galaxy. These are the things you need to do after learning how to board enemy ships in Starfield.
Now, a word of caution. Don't assume you can hop into any ship and sail into the sunset. Different ships have different requirements, particularly the high-end models. You'll need a proper piloting certificate to helm the fancier vessels.
To find your piloting credentials, check the tech skill tree. Initially, you'll be at Rank 1, which won't get you far. Rank 2 bumps up your manoeuvring skills but still leaves you in the pool's shallow end. You'll need to elevate your skills to Rank 3 or 4 to make waves and pilot those top-tier ships.
That wraps up our guide on how to board enemy ships in Starfield. Keep an eye on the game page for more top-notch guides landing soon.
Frequently Asked Questions
Can You Be a Pirate in Starfield?
Yes — as you delve into Starfield, you'll cross paths with various factions. Take the Crimson Fleet, for instance. Stationed in "The Key" within the Kryx system, they're the go-to crew if you want to become a pirate.
Is It Possible to Have Multiple Ships in Starfield?
Yes — the ship collection isn't limited to Starfield. Acquire as many as you want. While you can only pilot one at a time, switching between your growing fleet is always an option.
What Is the Best Ship in Starfield?
When it comes to sheer firepower, the Abyss Tracker stands unrivalled. Priced at an extensive 365K credits, think of this ship as a one-person armada ready to dominate the galaxy.
Author Profile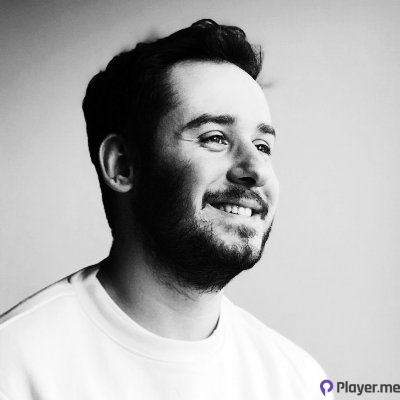 My journey into the world of video games began at four, when I was first introduced to arcade machines in 1996. Over the past decades, I've been fortunate enough to witness the incredible evolution of gaming, as it has grown from a niche hobby to a thriving art. Today, I'm dedicated to creating content that celebrates all genres of games. We will talk about them at Player.me.