Oil plays a crucial role in the charming and immersive world of Stardew Valley, where farming meets adventure. Not just confined to the kitchen, oil can be an essential cooking ingredient, a heartfelt gift, or even a vital component in tailoring. Mastering the art of making oil in this game is a worthwhile skill that can elevate your gameplay experience. Whether you're a culinary fan or a strategic farmer, knowing how to produce oil can be beneficial. So, let's talk about how to make oil in Stardew Valley.
Related: How to Easily Upgrade Barn in Stardew Valley?
How to Make Oil in Stardew Valley?
You can create two specific types of oils in Stardew Valley: Basic Cooking Oil and Truffle Oil. These oils can be used in various ways, from cooking to gift-giving and even as a source of income. Let's dive into the details of how you can craft these oils.
Basic Cooking Oil
Basic Cooking Oil is versatile and can be crafted from different ingredients. Here's how to make it:
Choose Your Ingredient: Corn, sunflower, and sunflower seeds are all suitable for making basic cooking oil.
Use the Oil Maker: The time required varies with each ingredient — corn takes 16 hours, sunflower seeds two days, and sunflowers just one hour.
Sell or Use the Oil: Each type of oil can be sold for 100 gold, or you can use it in various recipes.
Truffle Oil
Truffle Oil is an exquisite Artisan Good that you can produce, sell, and even use to complete a quest from Mayor Lewis in the game's second year. Particular residents like Alex, Harvey, and Abigail also appreciate it as a gift. Here's how to make Truffle Oil in Stardew Valley:
Reach Farming Skill Level Eight: To begin crafting Truffle Oil, you'll need to have your farming skill at level eight.
Craft an Oil Maker: This will be the tool to turn truffles into oil.
Harvest Truffles: Truffles can be gathered on your farm.
Process in the Oil Maker: Place one truffle in the oil maker and wait six hours. Your Truffle Oil will be ready, and you can sell it for as much as 1065 gold!
The art of making oil in Stardew Valley is an engaging and rewarding experience. Truffle Oil offers a lucrative selling opportunity, while Basic Cooking Oil is an essential ingredient in numerous dishes. Exploring these routes improves your game and provides a delightful connection with Stardew Valley's virtual farming life.
Related: How to Easily Sell Fish in Stardew Valley?
How to Use Oil Maker in Stardew Valley?
Before you can start producing oil, you'll need to create an Oil Maker. To do this, you must reach Level 8 in Farming Skill. Once you've achieved this, gather the following materials:
50 Slimes
20 pieces of Hardwood
1 Gold Bar
With these, you can craft the Oil Maker and launch your oil-making adventure.
Using the Oil Maker is a straightforward process, but it does require patience. Depending on your chosen ingredients, you may wait anywhere from an hour to a few days for your oil to be ready.
That's all we have to say about making oil in Stardew Valley for now. If you decide to change your profession in the game, you can learn how to do it by referring to this guide.
Frequently Asked Questions
What Is the Most Profitable Item in Stardew Valley?
Starfruit stands out as both a symbol and a lucrative crop in Stardew Valley, selling at a remarkable 750g. It's available for purchase at 400g from the Oasis Shop, accessible after completing the Vault Community Center bundle. The fruit's profit potential is significant.
Is Ancient Fruit Good in Stardew Valley?
Yes — not just a moneymaker, Ancient Fruit also serves as a valuable gift and an ingredient for crafting wine, offering an opportunity for extra income. Its appeal is widespread, both for selling purposes and as a thoughtful gesture to friends.
Is Oil in Stardew Valley Worth It?
Yes — making oil in Stardew Valley from various sources, including base quality sunflowers, sunflower seeds, and corn of gold or lower qualities, also offers profitable routes. Particularly with corn, the options extend to the Keg, Preserves Jar, or Seed Maker, enriching the game's farming experience.
Author Profile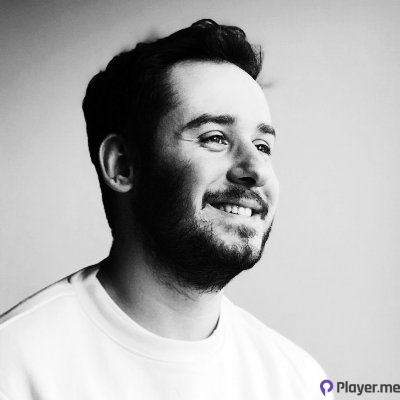 My journey into the world of video games began at four, when I was first introduced to arcade machines in 1996. Over the past decades, I've been fortunate enough to witness the incredible evolution of gaming, as it has grown from a niche hobby to a thriving art. Today, I'm dedicated to creating content that celebrates all genres of games. We will talk about them at Player.me.