Elden Ring, much like other Souls-like games, features online gameplay options. You can either invite your friends to join your game or join theirs. Although this system generally runs smoothly, you may occasionally experience connection issues. This guide will provide solutions for common Elden Ring connection errors.
While playing in The Lands Between, you don't have to share your adventure with others. Although it's not a co-op game, you can still team up with others for a limited period of time to take on challenging bosses.
However, like any online games, Elden Ring is not immune to connection problems. We've compiled the most common error messages shared by users on platforms like Reddit and Twitter, along with their solutions. Let's dive in.
Most Common Elden Ring Connection Errors
Let's get into the solutions for the most common Elden Ring connection problems. Before we dive into the solutions, it's important to understand the root cause of the problem. Some solutions may work for different issues, but it's still useful to know which problem you are facing.
Different platforms have different issues and errors when it comes to Elden Ring. One example of this is the problem of Ranni not appearing in her tower, which is mostly reported by PC gamers.
Here are the Elden Ring connection issues that people have shared:
I can't invading my friends game
I can't help my friends because I can't connect to them
I got a connection error message when invading
My friend can't connect to me world in Elden Ring
I got "A Connection Error Occurred" error message
While it's true that many players are experiencing these issues, the root cause of these connection problems is likely due to the software's track record in this area. Instead of waiting for a fix from the developer, it's worth exploring some potential solutions on your own.
Reasons of Elden Ring Connection Errors
After browsing the internet, you may come across various guides that dive into technical details that are beyond the scope of a non-specialist. In reality, most of these solutions are unnecessary and can be overwhelming to implement. That's why we'll provide a more straightforward and minimal approach here.
If you're experiencing connection problems in the Elden Ring, start by conducting simple checks. If these checks resolve the issues you're facing, then there's no need to proceed to more complex solutions.
Check the Elden Ring Server Status
While it's possible to play Elden Ring entirely offline, it's still worth checking the status of the official servers. You can do this by visiting the game's official Twitter account, where you can see any pre-scheduled server updates or known issues.
Pro tip: Keep in mind that playing in offline mode means you won't be able to see the notes left by other players or invade their games. You also won't be able to invite friends to join your game.
Perform a Speed Test for Your Internet Connection
Although it may seem a silly suggestion, many connection problems in Elden Ring are caused by high ping values. Just because you can access the internet doesn't necessarily mean your connection is stable enough to support smooth gameplay.
To check your internet ping values, run a simple speed test. If you notice that the values are higher than they should be, resetting your modem may help. To do so, simply unplug the modem and wait at least 15 seconds before plugging it back in.
Try Different Bosses / Locations for Invasions
If you consistently experience connection problems in Elden Ring when attempting to interact with certain bosses or regions, try playing at different times. For example, if you're having trouble invading while in Crumbling Farum Azula, try again while in Limgrave or Liurnia.
While it may seem as simple as closing and reopening the game, this method can be surprisingly effective. Software errors can occasionally prevent players from invading other games, and changing locations or trying again later can often resolve these issues.
How to Fix Elden Ring Connection Errors?
It's time to get serious. If you're still experiencing connection issues in the Elden Ring after following the previous steps for 20 minutes or more, it's time to explore more advanced solutions.
To avoid wasting any more time, let's first line up the potential solutions you can apply before diving into the specifics:
Try disabling voice chat first, if it works you can enable it again.
Use a VPN service to connect to the game
Allow Elden Ring in an antivirus program
Disable the Voice Chat
This solution has been widely shared by the gaming community and is considered a valid option for resolving connection issues in Elden Ring. Many players who have encountered similar problems report success in fixing them by adjusting the game's voice chat settings.
While voice chat is an essential component of online gaming, disabling it temporarily can be a helpful workaround. To turn off voice chat in Elden Ring, follow these steps:
While on the main menu (Or while the game is paused), open the Settings menu.
Look for the "Voice Chat" option under the Network tab.
Disable voice chat and save your changes.
After disabling voice chat, try the action that was previously giving you connection problems again. If you're able to connect successfully, you can then re-enable voice chat and enjoy playing with your friends.
Use a VPN and Connect to Different Servers
It's not an ideal situation to have to resort to using a VPN to solve a single connection problem, especially if you don't typically use one. It can feel like admitting defeat or even cheating. But sometimes, there's no other choice.
If you're regularly receiving error messages in Elden Ring, connecting to the game from a different country or network using a VPN service can often fix the problem.
Once you're successfully connected to the game world you want (Or your friend is connected to yours), you can try disabling the VPN. However, be aware that doing so could potentially kick you out of the server entirely, so proceed with caution.
Allow Elden Ring in Antivirus
When launching Elden Ring for the first time, your antivirus program will prompt you to confirm that you trust the software. If you select "Yes," the game will be added to the "Allowed" list.
However, if you accidentally deny access or change your settings later on, your antivirus program could be the source of your connection problems. To address this, follow the steps below:
1. Open your antivirus program and navigate to the Settings.
2. Look for the "Exceptions" option or something similar and access the list.
3. Add Elden Ring to the list of exceptions.
4. Save your changes and restart the game.
That concludes our guide to Elden Ring connection errors. As we've mentioned several times throughout, the problem you're experiencing may be entirely unique to your situation. In this case, we recommend trying all of the above steps in the order presented.
Frequently Asked Questions
While not directly related to connection problems, there are several other questions that are top of mind for many Elden Ring players. We've compiled these questions and their answers below for your reference.
How Do I Fix My Elden Ring Disconnecting?
Apart from the solutions above you can try using Google DNS from your connection settings, resetting your network settings from scratch on your device, or deleting and reinstalling Elden Ring.
Where Can I Find Other Elden Ring Players?
The Elden Ring subreddit is a particularly active and helpful community. If you briefly summarise the problem you're experiencing, there's a good chance that someone there can offer further assistance.
Author Profile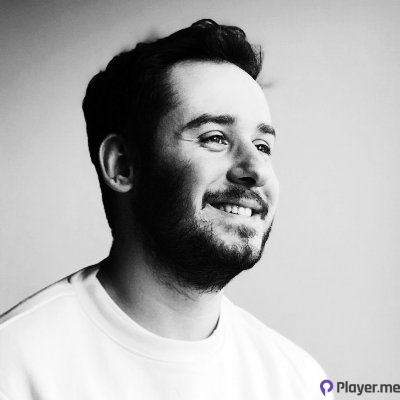 My journey into the world of video games began at four, when I was first introduced to arcade machines in 1996. Over the past decades, I've been fortunate enough to witness the incredible evolution of gaming, as it has grown from a niche hobby to a thriving art. Today, I'm dedicated to creating content that celebrates all genres of games. We will talk about them at Player.me.