Conan Exiles, an open-world MMORPG, offers a sandbox gaming experience with lots to explore, kill, loot, and craft. Crafting is a big part of the game, and bricks are essential. In this guide, you will learn how to make and use bricks in Conan Exiles, which form the foundation for building along with steel and wood.
Related: Where to Find Spiders in Conan Exiles: Best Locations
How to Make Bricks in Conan Exiles?
Making bricks in Conan Exiles is different from gathering wood or steel, as you'll need some sort of fire like a kiln or furnace. Here's how to do it:
Ensure Your Character Level: Make sure your character is at least level 10. Otherwise, you won't be able to craft a kiln or furnace.
Set Up a Kiln or Furnace: Have a kiln or furnace ready.
Insert Stones: Place ten stones into the kiln and fire it up.
Keep in mind that one brick won't be enough. You'll want to gather many stones and convert them into bricks. When mining for stones, always equip a farming tool like a pick. Unique picks like the Steel Pick yield more stones than the Stone Pick.
Best Places to farm stones:
Gallaman's Tomb (H4/5 on the map)
Path of the Penitent (G13 on the map)
Sinner's Refuge (G4/5 on the map)
The Jawbone (C6 on the map)
Always bring the best farming tools for efficient stone mining.
Related: How to Get Hardened Leather in Conan Exiles?
How to Use Bricks in Conan Exiles
Bricks are essential for creating almost anything in Conan Exiles, from building foundations to creating items like doors, windows, stairs, and gates. They can even be used to craft Hardened Brick, a more potent form.
They allow you to upgrade structures and create unique ones like Dismantling Bench, Planter, Stables, and Golem Workbench. Furnace, Tannery, Animal Pen, Firebowl Cauldron, Golem Shaping, furniture, and other blueprints all utilise bricks in the game.
Bricks in Conan Exiles plays a central role, influencing both building and crafting. Understanding how to make and use bricks efficiently enhance your gameplay and creativity within this rich MMORPG world. Whether you're building formidable structures or upgrading tools, bricks are at the heart of the Conan Exiles experience.
Frequently Asked Questions
Is There Plenty of Endgame Content in Conan Exiles?
Yes — endgame content is crucial for any MMORPG or online game, and Conan Exiles is no exception. The game provides various activities to keep players engaged, even after completing the main storyline. Options include levelling your character up to 100, maxing out skills, engaging in PvP battles, exploring new areas, and defeating legendary creatures.
Is Crafting Complex in Conan Exiles?
No — crafting in Conan Exiles is not tricky. Although a significant amount of learning is involved with many materials and recipes to master, the process itself is straightforward. Whether crafting armour, tools, food, weapons, or buildings, everything you utilise in the game needs crafting, but the process is accessible.
Does Conan Exiles Support Mods?
Yes — Conan Exiles allows mods, but with a caveat: Only the PC version currently supports them. Mods are available through platforms like Steam Workshop and Nexus Mods, offering various enhancements such as increasing the level cap to 200 or enabling unlimited carrying capacity. These mods add extra dimensions to gameplay, allowing players to tailor their experience.
Author Profile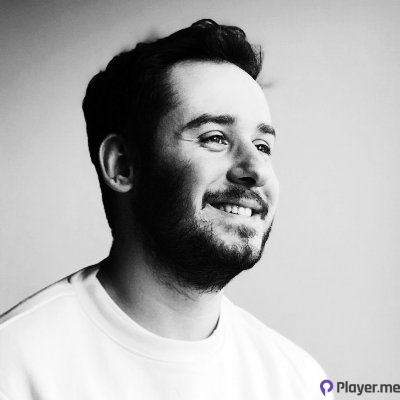 My journey into the world of video games began at four, when I was first introduced to arcade machines in 1996. Over the past decades, I've been fortunate enough to witness the incredible evolution of gaming, as it has grown from a niche hobby to a thriving art. Today, I'm dedicated to creating content that celebrates all genres of games. We will talk about them at Player.me.
Latest entries