We're all set for Remnant 2, one of the most buzzed-about games hitting the scene in 2023. We'll be thrown into a world designed through random generations, squaring off with an army of monstrous enemies and formidable bosses. It's all in a day's work to save our dear planet. It's currently slated for PC, PlayStation 5 and PlayStation 4. But hang on, there's talk of a potential release for Remnant 2 on Game Pass.
We've been itching for this sequel since the original game made a splash in 2019. It's time for us to foil the Root's dastardly plan to rule Earth. After the first game's success, Gunfire Games is riding high, bathed in the gaming community's widespread admiration.
Related: Is Remnant 2 Cross-Platform?
Remnant 2 on Game Pass
Despite Remnant 2 release date on Xbox Series X|S being set for July 25, 2023, it seems we won't be finding it on Xbox Game Pass. This disappointing news comes from our observations of the radio silence maintained by the developer — Gunfire Games. Ideally, a Game Pass membership would have provided us free access to Remnant 2, giving our wallets a breather.
Sadly, without Remnant 2 on Game Pass, we'll have to dig deep and shell out to enjoy it. We still hold a candle for the possible late addition of Remnant 2 to the Game Pass roster. Given that Remnant: From the Ashes was on Game Pass from its release date till May 2022, we might see its sequel make a belated appearance.
The utter silence from the developers and the publisher leaves the door open for speculation. We might yet be in for a pleasant surprise post-launch. Fingers crossed.
Related: 7 Best New Games of July 2023
Remnant 2 Best Deals
With Remnant 2 on Game Pass seeming unlikely in the near future, we might want to scout other markets for a more wallet-friendly purchase. As it stands, the Standard Edition of the game is priced at $49.99 on Steam.
Other markets are mostly in line with this price. However, Green Man Gaming offers a tempting discount, pricing the game at $41.49. If you're after the Deluxe Edition, GMG lists it at $49.19. The Humble Market might also offer you a slightly sweeter deal.
These pre-order prices also include early access to Remnant 2's Gunslinger character. The Standard Edition gets you the base game, while the Deluxe Edition adds three Remnant: From the Ashes armor sets. The Ultimate Edition piles on the perks with 3-day early access to the game, a survival pack, and a DLC bundle boasting three packs.
While a Remnant 2 release on Game Pass remains wishful thinking for now, there are still ways to bag the game without breaking the bank. Whether your gaming device is a PC, PlayStation 5, or Xbox Series X|S, you can dive into the world of Remnant 2.
However, it's worth noting that the game won't support last-gen devices. As we all eagerly anticipate the sequel to Remnant: From the Ashes, we'll keep our ears to the ground for any potential Game Pass release announcements.
Frequently Asked Questions
Will Remnant 2 Have Early Access?
Yes — Remnant 2 will be available to a select group of gamers who have pre-ordered the Ultimate Edition. The early access will allow players to start enjoying the game from July 22 onwards, before its release date on July 25.
Is Remnant 2 Going to Be On Xbox?
Yes — Xbox Series X|S owners can enjoy Remnant 2 on their gaming consoles. As part of the last-gen consoles, however, Xbox One players cannot play Remnant 2.
Will Remnant 2 Be on PS4?
No — unlike PlayStation 5, Remnant 2 will not be released on PlayStation 4 for reasons similar to the case of Xbox One. The last-gen consoles are excluded from a possible release of Remnant 2 due to high visual requirements and gaming mechanics.
Author Profile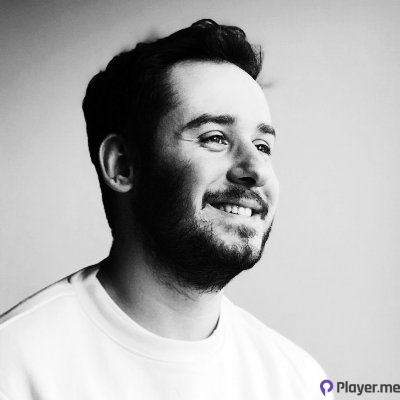 My journey into the world of video games began at four, when I was first introduced to arcade machines in 1996. Over the past decades, I've been fortunate enough to witness the incredible evolution of gaming, as it has grown from a niche hobby to a thriving art. Today, I'm dedicated to creating content that celebrates all genres of games. We will talk about them at Player.me.
Latest entries