The gaming titan Roblox, celebrated by many as an all-time favourite, is making its much-anticipated debut on PlayStation. The recent official announcement confirms that Roblox will be playable on the PlayStation 5, and, in a treat for PS4 fans, the game will also support backward compatibility. Here's a rundown of everything you need to know about the exciting launch of Roblox on PlayStation 5.
Related: 10 Best Video Games That Let You Bond with Your Family
Roblox Is Coming to PlayStation on October 10
The curtain was lifted on Roblox's official PS5 release date during the recent State of Play event. Mark your calendars for October 10, as that's when PlayStation users can dive into one of the most versatile gaming experiences of our age.
But there's more good news! Roblox on PlayStation 5 is set to embrace full cross-play capabilities. This means PS5 players can seamlessly game alongside friends on PC, Xbox, and even mobile devices. This move only amplifies Roblox's stature, given its renowned online offerings.
However, there's a waiting game for Nintendo Switch fans. While there's a rumour about bringing Roblox to the Switch platform, we still await official announcements. We're hoping for a Switch announcement similar to the recent PlayStation reveal.
Related: 5 Famous YouTube Gaming Influencers in 2023
What's New for Roblox on PlayStation 5?
Sony fans have some excellent news to embrace. The company has confirmed that the PlayStation version will unlock "The full experience of Roblox on PlayStation 5". So, PlayStation lovers can anticipate a smooth transition, diving directly into their most cherished Roblox worlds.
Roblox Corporation continued beyond broadening its platform reach. They're revolutionising the user experience. At the RDC event, they unveiled an immersive video chat feature where users can converse using their Roblox avatars, enhancing one-on-one interactions.
The Roblox Assistant is the company's latest brainchild. This new chatbot employs generative AI to assist users in planning builds, coding, and crafting virtual assets. It seamlessly fetches assets from its marketplace or the user's collection. This generative AI is poised to redefine the ease of designing within Roblox. And the wait is short — both the chatbot and video call features are set to roll out soon.
But why the delay in the Roblox on PlayStation 5 launch? Rumours point to Sony's reservations — a previously leaked document suggests they had child safety qualms about Roblox.
Frequently Asked Questions
Can I Play Roblox on PlayStation 5 without Paying?
Absolutely! Starting October 10, 2023, Roblox will be free on PlayStation 5 and PlayStation 4. Dive into a universe filled with thousands of community-crafted games, or channel your creativity by designing unique maps. While you can explore and enjoy Roblox at no cost, keep in mind that there are optional in-game purchases to enhance your experience.
On Which Devices Is Roblox Playable?
Roblox has an extensive device compatibility range. As of September 2023, whether you're using mobile devices, VR gear, PCs, Xbox Series X|S, Xbox One, Android, or iOS, Roblox is within reach. It's also optimised for Apple fans with MacOS-operated devices. And while PlayStation 5 users might feel left out, the wait is almost over for now. On October 10, Roblox will make its grand entry into the PlayStation 5.
Is Roblox Cross-Platform and Cross-Play?
Yes, Roblox supports a universal gaming experience. Apart from the current exception of the PS5, Roblox supports cross-platform gaming on all devices. You can roam Roblox worlds seamlessly using one account across multiple devices. The magic doesn't end there — thanks to Roblox's cross-play feature, gamers from varied platforms can unite in shared games. This immersive inclusivity will extend to PS5 and PS4 users post-October 10.
Author Profile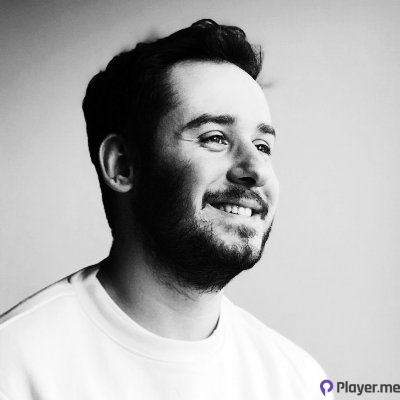 My journey into the world of video games began at four, when I was first introduced to arcade machines in 1996. Over the past decades, I've been fortunate enough to witness the incredible evolution of gaming, as it has grown from a niche hobby to a thriving art. Today, I'm dedicated to creating content that celebrates all genres of games. We will talk about them at Player.me.