Stardew Valley isn't just a game — it's a vibrant world where players can farm, mine, fish, and engage in various activities. This open-world crafting game has captured the hearts of many, but one practical aspect that players must consider is the hard drive space it requires. So, let's talk about Stardew Valley file size.
The following information details the hard drive space consumed by Stardew Valley, specifically focusing on the 1.5.5 updates, its latest version. There may be some differences between the sizes listed here and the initial download of the game, which tends to be smaller before any updates are applied.
Related: How to Easily Upgrade Barn in Stardew Valley?
Stardew Valley File Size on PC, PlayStation, Xbox, and Switch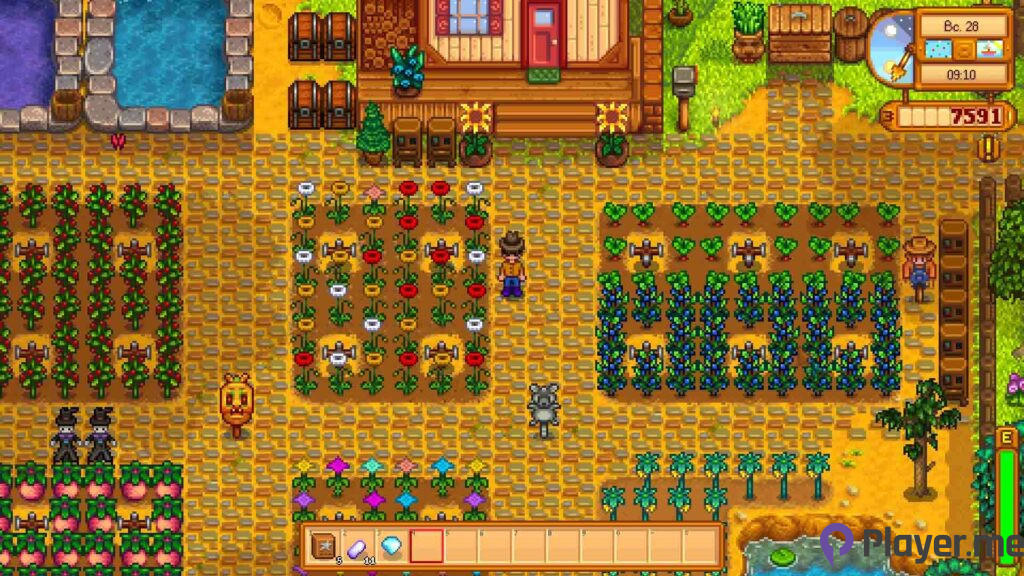 Stardew Valley file size may vary from PCs and consoles to mobile devices, and updates might affect the total space needed. Below, we've compiled a detailed guide on the space requirements for various platforms to help you get started.
PC, Mac, and Linux
Both Steam and GOG list Stardew Valley as requiring at least 500 MB for Windows, Mac, or Linux. Yet, these platforms sometimes overlook updates in their product listings, leaving the original file size. The true size for Stardew Valley on computers is 628 MB.
PlayStation 5 and PlayStation 4
It will occupy 1.38 GB on your console's hard drive. Though listed as 880 MB on the PlayStation Store, it expands to 1.35 GB after updates.
Xbox Series X|S and Xbox One
The size is the same as PlayStation consoles, 1.35 GB. Xbox Live's Cloud Gaming platform can allow remote play, removing the space requirement on both PC and Xbox for Game Pass.
Nintendo Switch
The official Nintendo Store page lists the game at 1.5 GB, inclusive of all updates up to version 1.5.5.
Related: How to Easily Get Coconut in Stardew Valley?
Stardew Valley File Size on Mobile Devices
As you can imagine, Stardew Valley is smaller on mobile. But do not expect an incredible difference, because on mobile you will have the same game on other platforms. Same freedom, same mechanics, same locations.
Android
Most publications report the size in the 500-600 MB range, similar to PCs and Macs. Exact details might vary. You can think this file size for all Android phones and tablets.
iOS
Initially listed as 367.1 MB on the Apple Store, this size likely grows to above 500 MB or more after the base game is installed. These file size includes devices like iPhone and iPad.
That's all we have to say about Stardew Valley file size for now. Note that the sizes may change with new updates to the game. For this reason, you can always check the current system requirements before downloading the game. Also check out this guide to learn how to change your screen resolution in Stardew Valley.
Frequently Asked Questions
Is Stardew Valley a Long Game?
Yes — Stardew Valley is a game designed for long, engaging play. Learning the mechanics and completing the story isn't a quick attempt. Thanks to its open-world nature, the time it takes to finish depends on how you play. On average, you can expect to spend around 50 hours fully exploring and enjoying the game.
Does Stardew Valley End After 3 Years?
Technically, Stardew Valley doesn't have a game-ending event. Though there is an "Evaluation" cutscene on the first day of Year 3, it doesn't conclude the game. Additionally, an update in version 1.5 added a cutscene after completing most elements, but gameplay continues unaffected. Despite this, it's pretty surprising that Stardew Valley file size is so small.
Can I Play Stardew Valley Forever?
Since its launch, Stardew Valley has not imposed a maximum time limit. While some players achieve all objectives around Year 40, others continue farming and exploring for thousands of in-game years. Stardew Valley's lack of strict time limitations and the definitive ending offers players a unique opportunity to immerse themselves in the world for as long as they desire.
Author Profile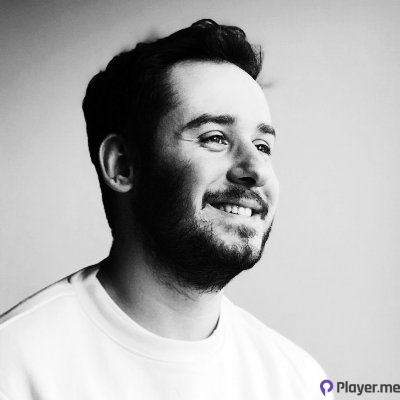 My journey into the world of video games began at four, when I was first introduced to arcade machines in 1996. Over the past decades, I've been fortunate enough to witness the incredible evolution of gaming, as it has grown from a niche hobby to a thriving art. Today, I'm dedicated to creating content that celebrates all genres of games. We will talk about them at Player.me.
Latest entries