The long-circulating Switch Pro rumors can be put to rest for now. According to an official statement from Nintendo management, a new console will not be released for at least the next year. This timeframe means that many new games, including The Legend of Zelda: Tears of the Kingdom, will only be available on the Switch.
As you may know, the original Nintendo Switch was released in 2017 and quickly became one of the best-selling game consoles of all time. As of May 2023, over 125 million units have been sold worldwide. Experts predict that this number will exceed 140 million within a year. Perhaps Nintendo is waiting for this milestone before introducing the Switch Pro or other new consoles with different names.
Related: 5 Latest Switch Shooting Games in 2023
Is a Switch Pro Coming Out?
Nintendo recently shared its financial results for the past 12 months with investors and the press. While the numbers aren't negative, they don't paint as impressive a picture compared to previous years. The main reasons cited are global economic conditions and production/distribution issues for the Switch.
The most important information during the financial results announcement came from Nintendo president Shuntaro Furukawa himself. He confirmed that the company is not planning a new console for the next 12 months. This statement effectively rules out both an improved Nintendo Switch (Switch Pro) and a new console built from scratch, at least for now.
The Legend of Zelda: Tears of the Kingdom, set to be one of the best games of 2023, will be released on May 12. There are numerous leaks about the game, which features an expanded version of the first game's map. If you want to avoid spoilers, it's wise to exercise caution this week.
Frequently Asked Questions
Is It Worth Buying a Switch in 2023?
Yes – you can confidently purchase a Nintendo Switch in 2023. It offers an excellent gaming experience with its more extensive game library and stronger hardware than ever before. Despite the console being six years old, its games still maintain a modern appearance. You can enjoy all Nintendo Switch games either by connecting the console to a TV or utilising its built-in screen. With no Switch Pro or alternate version expected for the next 12 months, it's a sensible investment for now.
Is Switch Better Than PS5?
Comparing the PlayStation 5 and Nintendo Switch is quite challenging, as the two consoles differ significantly in various aspects. The PlayStation 5 is physically heavier and requires an external TV to operate, but it boasts superior technical capabilities. On the other hand, the Switch is a portable handheld console that can be connected to a TV or played using its integrated screen. Although its games may be technically less advanced, they offer plenty of enjoyment. To make a decision, consider reviewing the exclusive game lists for both consoles.
What Games Are on Nintendo Switch?
Listing all the games available on the Nintendo Switch is not feasible, as there are over 115 titles to choose from. While some of these games are exclusive to the platform, many others feature cross-play support, enabling you to play with friends on different platforms. Some of the top Switch games include The Legend of Zelda: Tears of the Kingdom, Breath of the Wild, Metroid Prime Remastered, Pokémon Scarlet, Pokémon Violet, Nintendo Switch Sports, Fortnite, and more. You can explore the full list of games on the official website.
Author Profile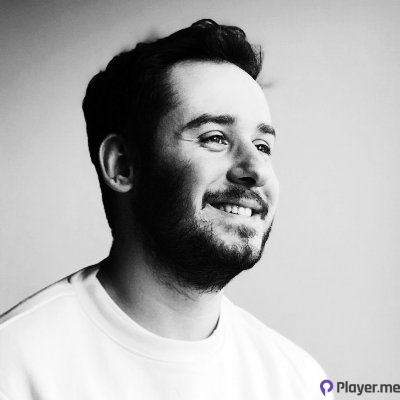 My journey into the world of video games began at four, when I was first introduced to arcade machines in 1996. Over the past decades, I've been fortunate enough to witness the incredible evolution of gaming, as it has grown from a niche hobby to a thriving art. Today, I'm dedicated to creating content that celebrates all genres of games. We will talk about them at Player.me.