You've likely heard of Atari. This well-known brand is one of the leaders in the gaming industry, starting with arcade cabinets and moving into home consoles. In 1977, they released the Atari 2600, selling between 350,000 to 400,000 units at the time. Now, 46 years later, Atari is set to launch a surprising console: The new Atari 2600+.
This exciting release is scheduled for November 17, 2023, and is available for pre-order through the Atari website. As a nod to its storied past, the new console will include the iconic joystick that became synonymous with the brand. It blends nostalgia and innovation, appealing to long-time fans and new generations of gamers.
Related: 7 Best SNES Games of All Time
Features of New Atari 2600+
The Atari 2600+ is an exciting update to the iconic Atari 2600, described as "An updated version of the iconic Atari 2600" on the Atari website. Its retro, sleek design makes it a stylish addition to coffee tables everywhere. It comes packed with features that take it well beyond its original incarnation.
Unlike its predecessor, the new Atari 2600+ runs off USB Power and supports HDMI and widescreen resolution formats. It can handle all retro gaming needs with 256 MB RAM and 256MB eMMC fixed storage. Its compatibility with most 2600 and 7800 cartridges is a standout feature, allowing fans to revisit classic titles.
But that's not all — the new Atari 2600+ also boasts a delightful extra touch: The Atari logo lights up while you play. This blend of nostalgia and modernity ensures the Atari 2600+ appeals to vintage gaming enthusiasts and those new to the brand. It's a timeless treasure, connecting the past and the present.
Related: Best Games of 2002: Mafia, Vice City and More
What's in the Box?
When you unbox the new Atari 2600+, you'll find a host of goodies inside that hark back to the golden age of gaming while embracing modern technology.
First and foremost, the iconic CX40+ joystick will greet you, a piece of gaming culture that's become famous in memes and more. Alongside the joystick, you'll find the Atari 2600+ Gaming System, an HDMI cable, a USB-C Power Cable, and the exciting Atari 10-in-1 Game Cartridge, featuring some of the best Atari Games ever released.
The 10-in-1 Game Cartridge includes some classic Atari titles that many will recognise. The complete list of games is as follows:
Adventure
Combat
Dodge 'Em
Haunted House
Maze Craze
Missile Command
RealSports
Volleyball
Surround
Video Pinball
Yars' Revenge
Atari is also planning some new bundles for the new Atari 2600+. The first bundle includes the CX-30 paddle controller and four more classic Atari games: Video Olympics, Canyon Bomber, Night Driver, and Breakout. This bundle could be an appealing option if these titles ignite nostalgia or curiosity.
For multiplayer fans, an additional CX-40 joystick is available for $35. We're still awaiting details on whether these controllers can be used on PC, but we'll certainly explore it.
Finally, some classic games will re-released for the Atari 2600+, including Mr. Run and Jump 2600 and Berzerk — Enhanced Edition, priced at $30 each. With these offerings and likely more to come, the new Atari 2600+ is shaping up to be a delightful mix of retro charm and modern features.
Frequently Asked Questions
How Much Was Atari 2600 in 1981?
The Atari 2600 was priced at $189.95 before tax. In 2023, you can obtain a new one for the same price, reflecting an excellent value for one of the first video game consoles. Games like Asteroids were available for purchase at $27.99, adding to the allure of this pioneering system.
What Was Atari's First Game?
Atari's first video game was Pong — released on November 29, 1972. Considered a cornerstone in gaming history, Pong quickly gained immense popularity. If you're unfamiliar, Pong is a two-dimensional sports game that simulates table tennis. It offers a single-player mode against the computer and a multiplayer mode to challenge a friend.
How Much Is the Original Atari 2600 Worth Today?
The Atari 2600 has become a sought-after item for vintage video game console collectors. A Complete in Box (CIB) Atari 2600 can fetch as much as $1600. The price will be lower if you're considering a loose system without the box, cables, or controllers. However, if you want a system that you can unpack and play, you might prefer to invest in a CIB version.
Author Profile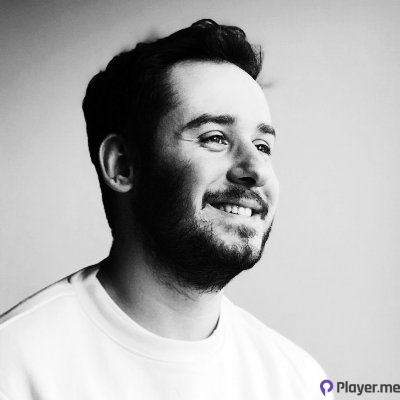 My journey into the world of video games began at four, when I was first introduced to arcade machines in 1996. Over the past decades, I've been fortunate enough to witness the incredible evolution of gaming, as it has grown from a niche hobby to a thriving art. Today, I'm dedicated to creating content that celebrates all genres of games. We will talk about them at Player.me.
Latest entries