Before we delve into Shield AI, we would like to recommend you to watch Oppenheimer and be informed about using AI in warfare. If you are thinking on the same wavelength as us, we would be concerned about the future after reading the article. However, can you imagine a world where threats to national security are detected and neutralised before they even have a chance to manifest. A world where search and rescue missions using AI mini drones are carried out quickly and efficiently, saving precious lives. This is the vision that Shield AI has for the future, and it's a future that's quickly becoming a reality.
What Is Shield AI?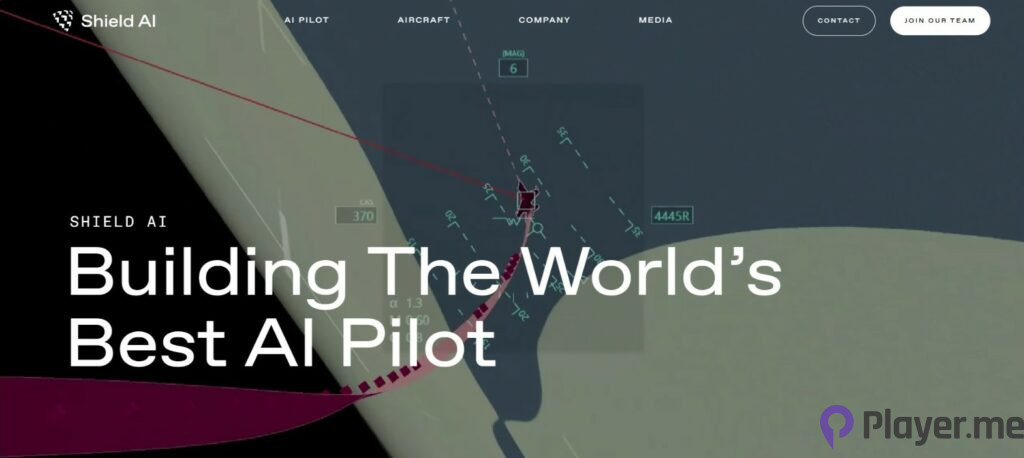 Shield AI is a pioneering company that's revolutionising the defence and security industry with their autonomous drones. Founded in 2015 by two brothers, Brandon and Ryan Tseng, Shield AI's mission is to protect and serve communities using advanced Artificial Intelligence (AI) and machine learning algorithms. Their flagship product, Nova, is an autonomous quadcopter drone designed to provide real-time situational awareness in complex and dynamic environments.
4 Benefits of Using AI in Defence and Security
The benefits of Shield AI's technology are numerous. In the context of defence and security, Nova can be used for a wide range of applications, including but not limited to:
1. Search and Rescue: Nova can quickly and efficiently scan large areas for missing persons, significantly reducing the time and resources required for search and rescue missions.
2. Border Patrol: Nova can monitor and survey borders, detecting and tracking individuals attempting to cross illegally.
3. Counter-Terrorism: Nova can be deployed in urban warfare situations, providing real-time intel on enemy movements and positions.
4. Disaster Response: Nova can quickly assess damage after natural disasters, helping first responders identify areas of need and prioritise relief efforts.
But the benefits of Shield AI's technology extend beyond defence and security. Nova's ability to operate in GPS-denied environments makes it ideal for use in industries such as mining, construction, and infrastructure inspection.
Future Implications
The potential applications of Shield AI's technology are vast, and the future implications are exciting. Imagine a world where drones like Nova are deployed in cities to monitor crime and prevent criminal activity. Imagine a world where drones like Nova are used to inspect infrastructure, identifying weaknesses and preventing collapses. Imagine a world where drones like Nova are used to deliver aid and supplies to remote areas, eliminating the need for dangerous manual delivery.
Also Read: Personalised AI Girlfriend: No More Agonising Loneliness in 2023
Ethical Concerns
While Shield AI's technology holds tremendous promise, there are also ethical concerns surrounding its use. One concern is privacy. How will it ensure that Nova doesn't infringe on individual privacy rights? Another concern is safety. What measures are in place to prevent Nova from causing accidents or injuries? This AI takes these concerns seriously and has implemented various safeguards to address them. For example, Nova is designed with privacy in mind, using advanced encryption methods to protect sensitive information. Additionally, Nova is programmed to follow strict safety protocols, ensuring that it avoids collisions and other hazards.
Conclusion
Shield AI is leading the charge towards a safer, more secure future. With their innovative technology and commitment to excellence, they're set to change the game in ways we never thought possible. While there are ethical concerns surrounding the use of autonomous drones, it is taking steps to address these concerns and ensure that their technology is used responsibly. As we move forward into this new frontier, we can rest assured that Shield AI will continue to push the boundaries of what's possible, all while keeping our safety and security in mind. If you have any thoughts on this groundbreaking topic, feel free to share your valuable knowledge over all our socials, such as Facebook, Instagram, and Twitter.
Frequently Asked Questions
What Is Shield AI and What Does It Do?
Shield AI is a company that specialises in developing AI solutions for various industries. The company's primary focus is on creating intelligent systems that can operate in complex and dynamic environments, such as those found in defence and security. The technology is designed to enable machines to learn from data, make decisions, and adapt to new situations, making it an attractive solution for organisations looking to enhance their capabilities.
How Does Shield AI's Technology Impact the Defence and Security Industry?
Shield AI's technology has the potential to revolutionise the defence and security industry by providing more accurate and efficient threat detection and response capabilities. The company's AI systems can analyse large amounts of data in real-time, identify patterns and anomalies, and alert authorities to potential threats. This can help military and law enforcement agencies to respond more effectively to emerging threats and improve overall national security.
Can Shield AI's Technology Be Used for Non-Defence Purposes?
The future outlook for Shield AI and its technology is promising, with potential applications in various industries such as defence, agriculture, and healthcare. The company plans to expand its product offerings and collaborate with industry leaders to further develop and integrate its technology. As the demand for autonomous solutions continues to grow, it is well-positioned to play a major role in shaping the future of artificial intelligence and robotics.