Quantic Dream stands as a unique entity in the gaming world. Long before similar decision-based games began to populate the landscape, this studio was already captivating millions. With the PlayStation 3 exclusive Heavy Rain, they arguably brought the genre into the mainstream. However, those halcyon days have been overshadowed by subsequent allegations against founder and director, David Cage. Yet, we're taking a step back in time today to curate a list of the best Quantic Dream games.
The following ranking may not feel particularly subjective, as it seems to be a widely held consensus. Most folks would look at this list and simply nod in agreement. This unanimity is mainly due to the evolution of Quantic Dream's games in tandem with technology. They don't just craft more compelling narratives over time, but they also refine and enhance their mechanics.
Also read: Best 7 Games of 2023 Thus Far
5. Omikron: The Nomad Soul
For a game developed in 1999, Omikron: The Nomad Soul was extraordinarily ahead of its time. It marked Quantic Dream's debut and therefore set the foundation for the studio's subsequent titles. Today, it might be a bit of a challenge to find the Dreamcast version of the game. But fear not, you can experience it on Windows PC.
In Omikron, you're on a mission to hunt down a serial killer in a futuristic city. This involves engaging with NPCs, exploring buildings, and zipping around the city in vehicles. The intriguing twist is that every time your character dies, you continue the narrative as the last NPC you interacted with. Quite remarkable, isn't it? Especially when you consider the game was crafted in 1999.
It's hard to resist pondering what such a game would look like if it were entirely rebuilt with today's technology. Perhaps the current remake frenzy might also inspire David Cage, leading to a possible reboot in the future. We'll have to wait and see.
4. Beyond: Two Souls
When the title Beyond: Two Souls crops up in conversation, it's often recalled as a letdown. There are numerous reasons for this perception, contributing to its ranking as one of Quantic Dream's less successful games. Not even the star power of Hollywood actors such as Elliot Page and Willem Dafoe can compensate for the game's deficiencies. Ultimately, it's a game that often receives the verdict of "Could have been better".
So, what's the storyline of Beyond: Two Souls? You live out the life of a character named Jodie Holmes, journeying through a series of memories from infancy to adulthood. Additionally, she possesses a unique power in the form of a spirit called Aiden, which attracts the attention of scientific researchers. While this mechanic may sound intriguing on paper, it quickly becomes repetitive and loses its novelty.
Beyond: Two Souls is playable on PS4, PS3, and PC. As you navigate the game, it's worth remembering that it was released in the wake of Heavy Rain and failed to live up to the ensuing hype. This context will help you understand the disappointment felt by millions of players.
3. Indigo Prophecy or Fahrenheit
Fahrenheit, also known as Indigo Prophecy in North America, is a standout title from David Cage that established his reputation for innovative gameplay. Even today, many aspects of the game continue to be lauded for their originality. What truly distinguishes Fahrenheit as one of the best Quantic Dream games is its core gameplay, which allows you to play from the perspectives of three different characters while unraveling a murder mystery.
This multi-character direction would become a defining characteristic of Quantic Dream games, influencing other developers such as Supermassive Games, known for their work on Until Dawn. In Fahrenheit, this feature is seamlessly integrated with the narrative, providing a deeply immersive experience.
The game begins with your character, Lucas, committing a murder under mysterious psychological influences. As the plot unfolds, you find yourself both evading the law as Lucas, and hot on his trail as two police officers seeking to solve the crime. It's a compelling game that's well worth a playthrough.
Fahrenheit is playable on PC, PS4, PS2, Xbox, and Xbox 360.
2. Heavy Rain
Quantic Dream truly made its global debut with the game Heavy Rain, a veritable gem of the PlayStation 3 era. This gripping tale, woven together with a roster of distinctive characters and groundbreaking mechanics, set the bar for the genre. Above all, it was this very creation from David Cage that pioneered the "Quick-time event" sections, now a staple in many games.
The narrative of Heavy Rain is as weighty as the title suggests. You find yourself in the shoes of a father desperately trying to hold his crumbling family together and save his son's life. The story unfurls from the perspectives of various characters, each playing their part in the same unfolding drama. It's a narrative labyrinth with over 17 different endings, all hinging on your choices and actions. The innovative controls only add another layer of immersion to this rich and complex game.
Heavy Rain, first introduced to us in 2010, is now available to play on PC, PlayStation 4 and PlayStation 3.
1. Detroit: Become Human
Quantic Dream certainly reached its zenith with Detroit: Become Human, a veritable tour de force of David Cage's creative prowess. The game catapults us into a dystopian future Detroit, where we navigate the intricate dynamics of cohabiting with androids.
As is characteristic of previous Quantic Dream titles, there's a plethora of different endings to discover. Your decisions throughout the game will drastically shape the narrative, and even the untimely demise of main characters won't halt your progression – it simply alters the story's conclusion. The game masterfully weaves a compelling tale that explores the essence of humanity beyond mere flesh and blood.
Detroit: Become Human is available to play on both PC and PlayStation 4, promising a riveting journey through a future where the line between human and android is intriguingly blurred. And boy – it is one of the best Quantic Dream games ever.
Frequently Asked Questions
Is Quantic Dream a AAA studio?
Answering this query can be a tad tricky given the somewhat nebulous definition of AAA, or Triple A games. For instance, The Last of Us Part II unarguably fits the AAA bracket. As such, its creator, Naughty Dog, is categorically a AAA studio. However, not all of Quantic Dream's offerings are birthed from colossal budgets, which makes it a bit of a challenge to lump them in the same class. They're certainly not indie studio. But we could perhaps refer to Quantic Dream as a 'Double A' studio – albeit this term isn't bandied about as much.
Is Detroit: Become Human 2 Coming Out?
There is no official statement about the future of Detroit: Become Human 2. Consequently, it seems the sequel isn't in Quantic Dream's pipeline. Moreover, David Cage has refrained from making any comments on the matter thus far. A visit to the studio's website reveals "Under The Waves" as their upcoming game. While it's unclear whether this will be a quintessential Quantic Dream title, the launch is slated for 2023.
Is Detroit: Become Human a Success?
Detroit: Become Human is a successful game in every sense. It received high ratings from both critics and gamers. It currently averages over 8.8 on Metacritic. When we look at the sales numbers, we see that Quantic Dream is the most money-making game ever. Heavy Rain may be the studio's most iconic game, but the most successful was definitely Detroit: Become Human.
Author Profile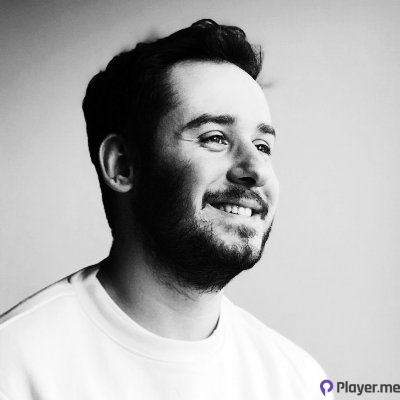 My journey into the world of video games began at four, when I was first introduced to arcade machines in 1996. Over the past decades, I've been fortunate enough to witness the incredible evolution of gaming, as it has grown from a niche hobby to a thriving art. Today, I'm dedicated to creating content that celebrates all genres of games. We will talk about them at Player.me.