The vast world of Pokemon has its history and ecology; From what we've learned from Pokemon Legends Arceus, humans have been co-existing with Pokemon ever since we can remember. Still, like every world, the Pokemon have also gone through the process of evolution, and many species have gone extinct. Today we will focus on one of the coolest species, Dinosaurs!
A list of every Dinosaur Pokemon in the Pokemon world will be stated and arranged according to Pokemon Generation in this article, not including Pokemon that are based on fossilised plants or Dragons, such as Bulbosaur, Charizard and Dagonite.
Generation I
One should remember when they reached Mt. Moon in Pokemon Fire Red not knowing what a fossil would do, and being completely surprised when it was revived as a Pokemon. This was the first Generation of Pokemon that had some Pokemon that seemed to be based on Dinosaurs, namely:
· Lapras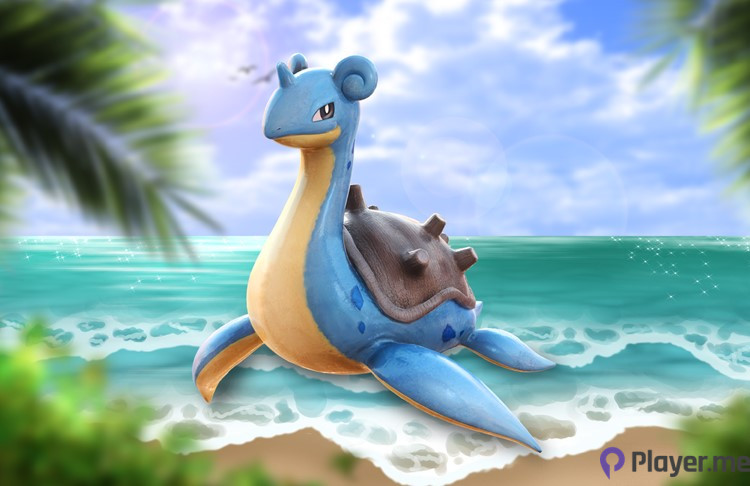 Plesiosaurus by specie, many fans believe that Lapras was based on the Lochness monster. This Pokémon is heavily inspired by the early Jurassic period, especially with the scales and the shell it boasts on its back. It's typing, Water and Ice are perfect representations of the Ice Age, and this rare Pokémon can still be seen by a few lucky people thriving in the Pokémon world.
· Nidoking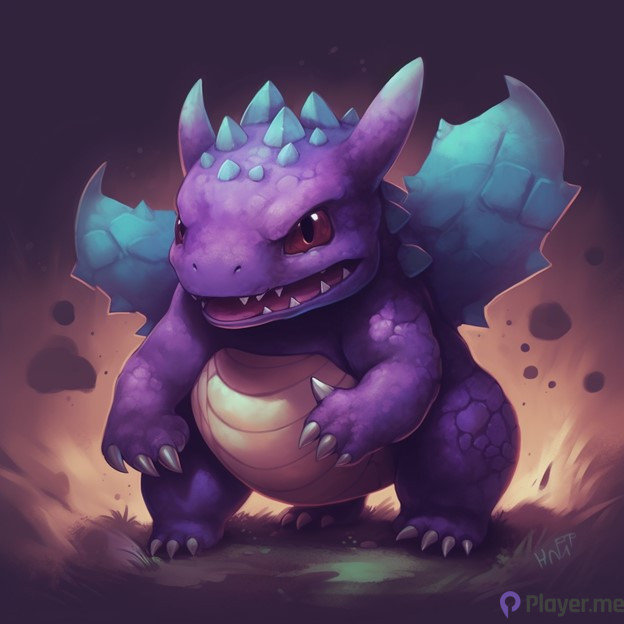 Ceratopsids by specie, Nidoking was the first Pokémon ever to be designed; this should signify how heavily Dinosaurs have inspired the design of Pokémon. Nidoking is a Poison and Ground-type Pokémon. His sharp claws, horn, and body resemble Triceratops on two legs.
· Kabutops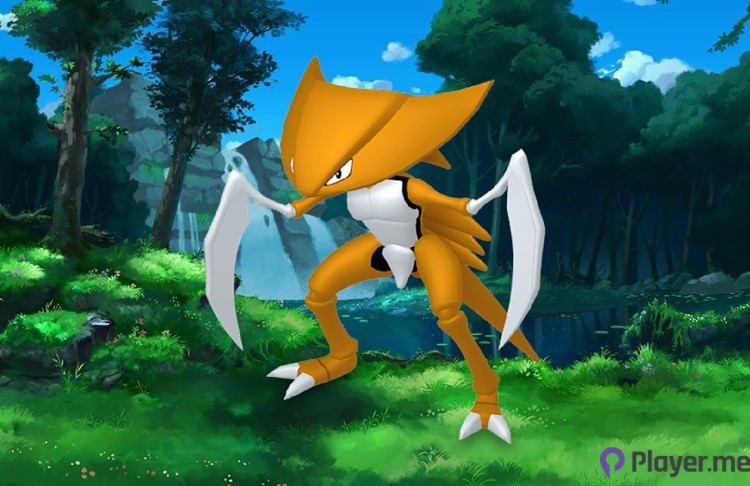 Eurypterid by specie, its pre-evolved form is a pure Arthropod. Kabutops is similar, but its body resembles the design of pre-historic Eurypterids, especially concerning its typing. Water and Rock is the perfect type for this specie, and its claws are sharp and effective for hunting prey.
· Aerodactyl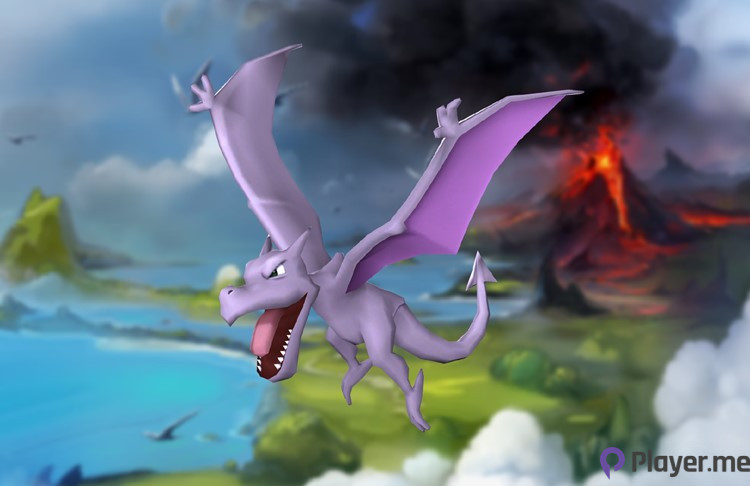 The one Pokémon everyone agrees on is based on the pre-historic flying bird Pterodactyl. Its design is very similar to that you of the Pteranodon species, and the final nail in the Koffing is that its type is Flying and Rock.
· Omastar
Revived from the Helix Fossil, it is an ammonite or nautilus. Scientists believe that reason to be the heavy weight of its shell. Omastar is a Water and Rock-type Pokémon based on pre-historic fish; researchers believe it to be an ancestor of Octillery.
Generation II
The second generation of Pokémon didn't have many pre-historic Pokémon, but there were some that they clearly inspired.
· Tyranitar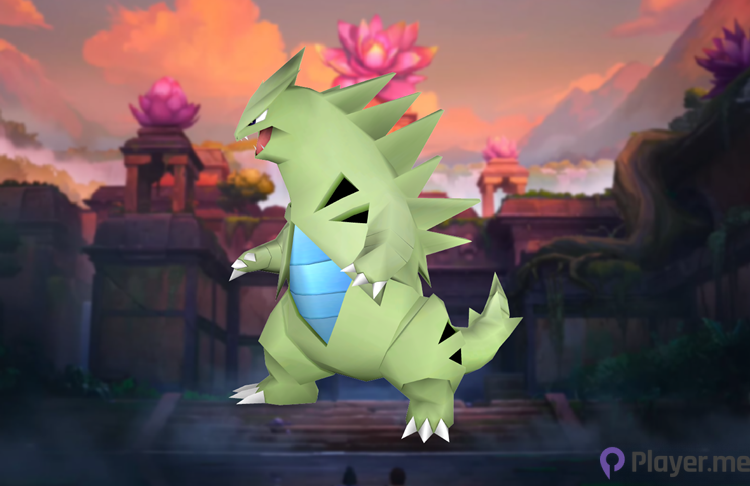 Based on none other than Godzilla, Tyranitar is a powerhouse of a Dinosaur Pokémon. It is one of the most used Pokémon in competitive play and one of the coolest Pokémon on your team. It is a Dark and Rock-type Pokémon that can wreak havoc wherever it wishes to if provoked.
· Meganium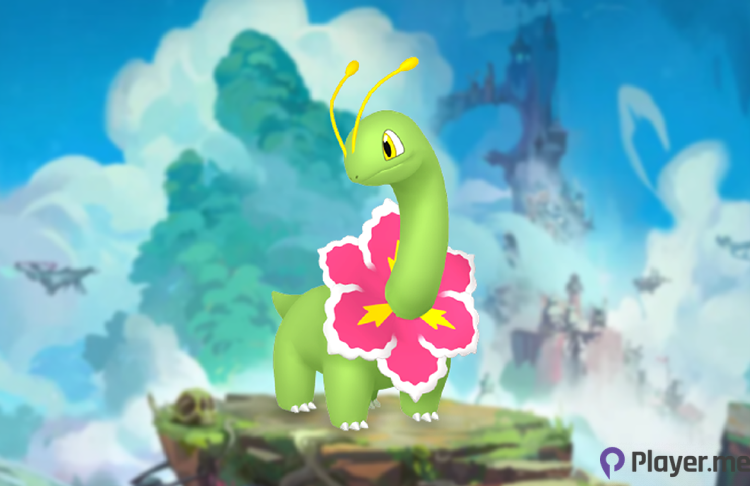 A sauropod by specie, Meganiums neck and behavior is closely related to a Brontosaurus or a Brachiosaurus. It is a Grass-type Pokémon which makes sense since Sauropods are herbivores. Meganium enjoys sunlight, and some fans argue that the flower on its neck closely resembles flowers that might have existed in the pre-historic era.
· Feraligator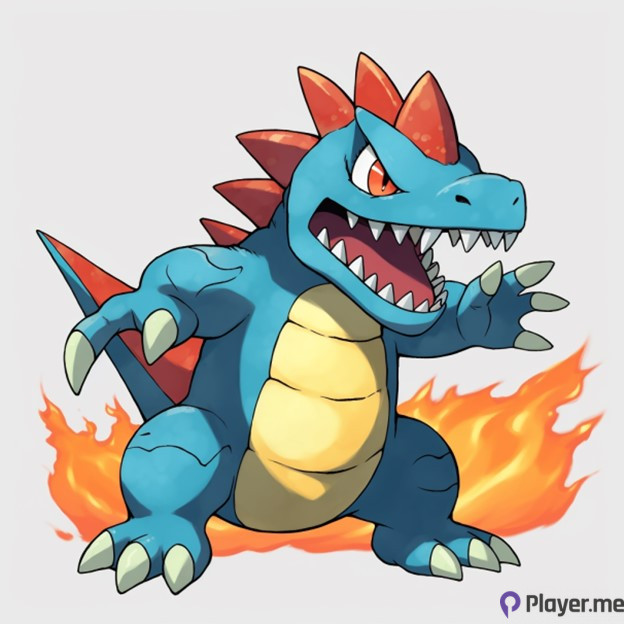 Feraligators' inspiration is alligators, but because of his more ferocious appearance, but I believe Feraligator might be inspired by Mosasaurus, the ruler of the ocean that went extinct. It is a water-type Pokémon, and by focusing on its design, we can argue that there might be some resemblance.z
Generation III
The third generation had a lot more Dino-inspired Pokémon since ancient Pokemon were the focus of the entire generation, and we can see this inspiration in the Pokemon designs.
· Groudon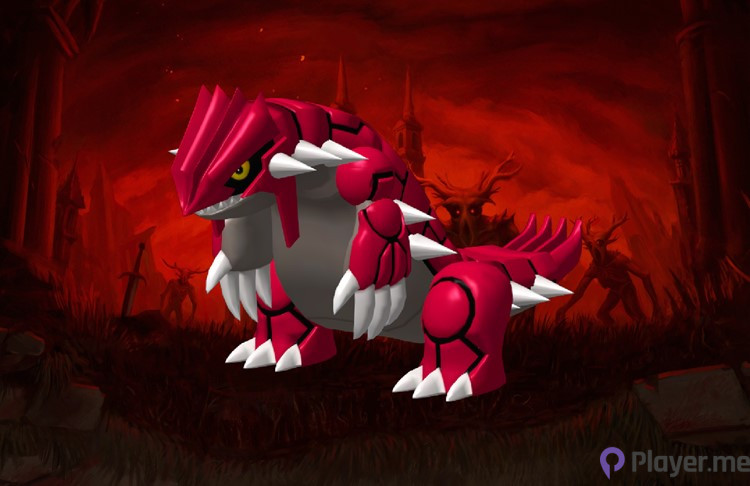 A legendary Pokémon based on the mythical Behemoth, this animal has many iterations. Still, some scientists believe that it actually existed and then went extinct. The appearance of Groudon is very similar to a Dinosaur. From large claws and hard scales to standing on its legs, Groudon, in my mind, is a Dinosaur Pokémon that resembles an Ankylosaurus. It is a Ground type Pokémon that is part of the Legendary trio that can create and destroy land masses wherever it goes.
· Tropius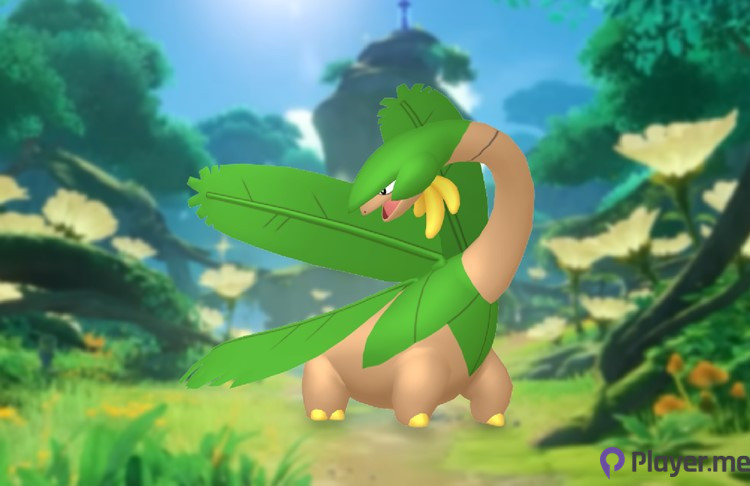 Another Pokémon, similar to Meganium, is inspired by Sauropods and a Banana tree since it is known as the fruit Pokémon. Its neck resembles a Brachiosaurus, and the leaves resemble those seen on a Banana tree. Tropius interestingly designed Pokémon is also a grass type and a herbivore.
· Aggron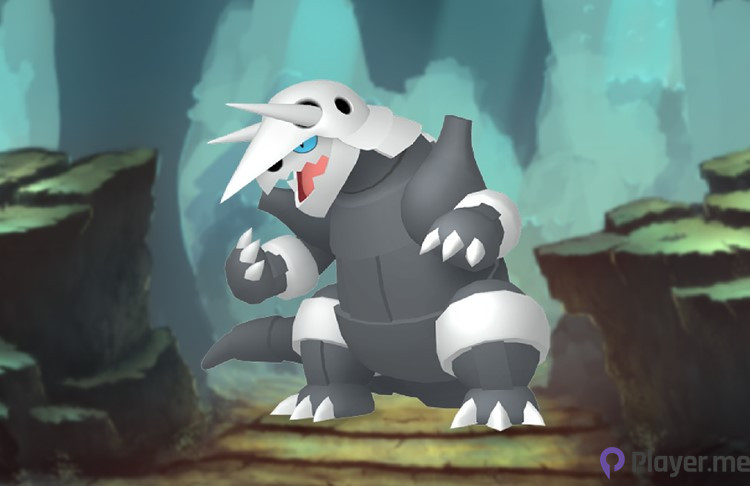 A Pokémon that is seemingly based on Theropods, Aggron closely resembles a Triceratops on its hind legs. It is a Steel and Rock-type Pokémon that eats iron and can dig through bedrock; if you play Minecraft, you know. Its Mega evolved form leaves no doubt in my mind that a Triceratops didn't inspire Aggron.
· Armaldo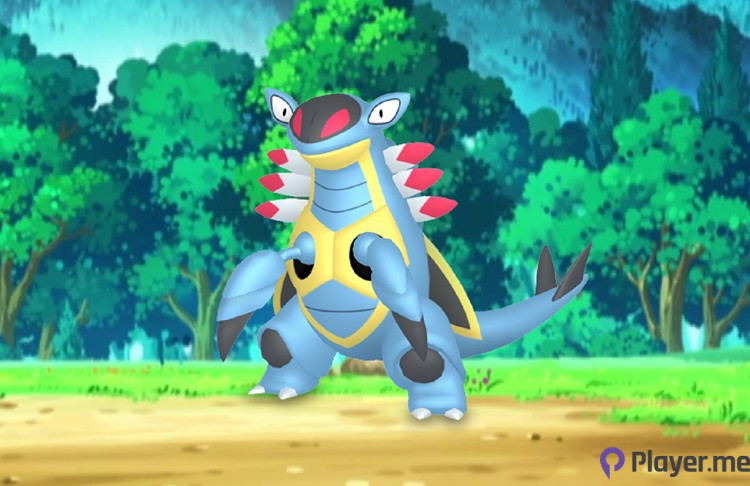 A Pokémon you can find as a fossil in a temple in the desert in Pokémon Ruby, Sapphire, and Emerald. It resembles the Anomalocaris specie; these long insects with hard exteriors used to be predominant in old age. Armaldo is a Bug and Rock-type Pokémon, which proves that invertebrates of the Cambrian period inspired it.
Generation IV
The Dinosaur Pokémon of the fourth Generation resemble the dinosaurs we are used to the most; these are classic Dinosaur Pokémon that are as cool and strong as they look. I won't be including the Legendary Pokémon since I believe they're based on Dragons, not Dinosaurs.
· Rampardos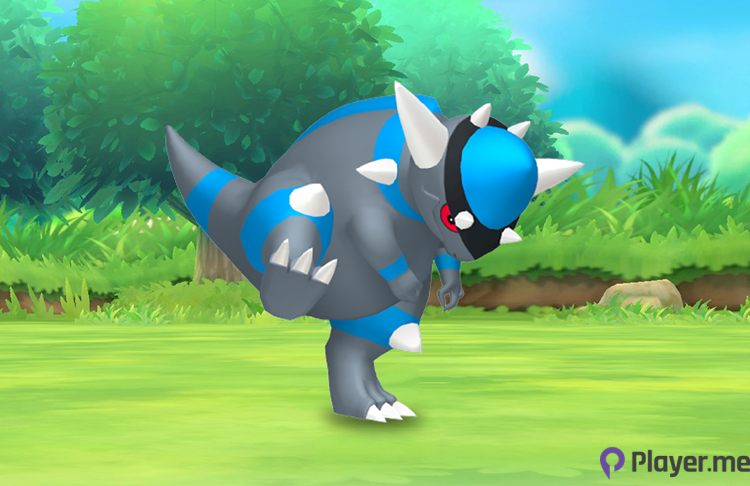 A Pokémon based on Pachycephalosaurus; the resemblance is very clear from its thick skull. That's not a joke; Rampardos has a tough head and uses it in every way, shape, and form, including its reckless attacks. The constant hammering of its head impedes Rampardos's brain growth resulting in it displaying adolescent behavior even in adulthood.
· Bastiodon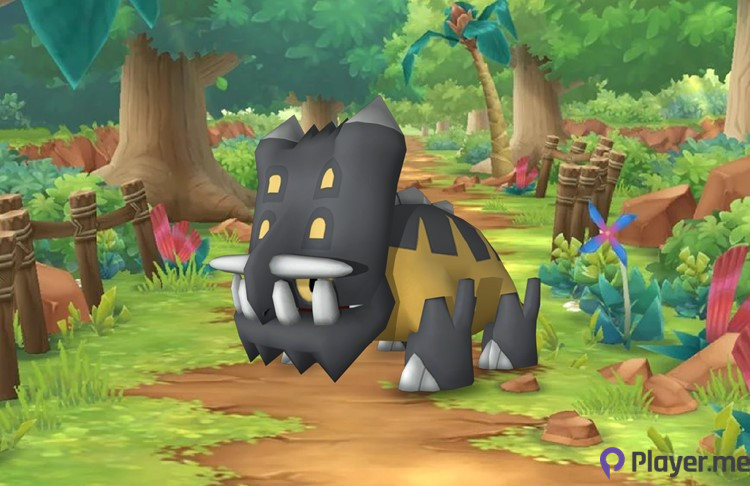 Based on the Chasmosaurus, Bastiodon resembles traits from Triceratops and Zuncineratops. This Steel and Rock-type Pokémon is Rampardos's counterpart; where Rampardos offers offense, Bastiodon represents defense.
· Garchomp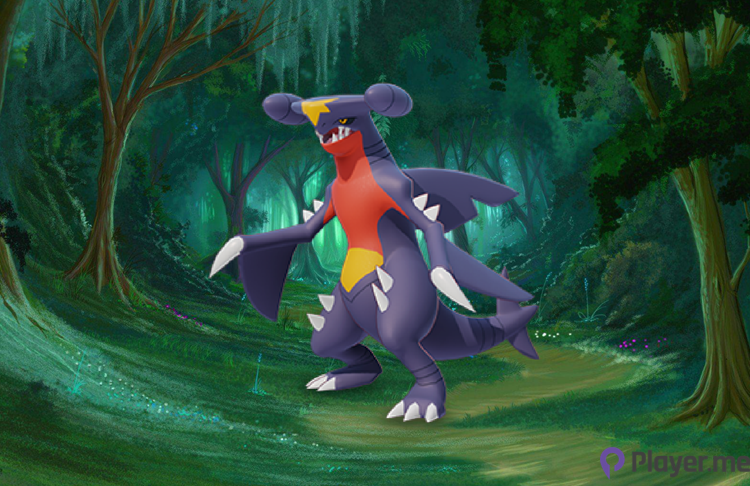 One of the most astounding Pokémon of this generation, Garchomp is inspired by multiple Dinosaur species, with its tail and head resembling a shark and its claws similar to those of Kabutop's body resembling pre-historic animals; there is no doubt in my mind that Grchomp is a Dinosaur. Garchomp is a Dragon and Ground-type Pokémon that is one of the most popular and strongest Pokémon in the Pokémon world.
Generation V
Pokémon Black and White perfected the 2.5D Pokémon formula, resulting in a fantastic adventure. The Pokémon in this Generation were a hit and a miss. Still, there are a few that were inspired by Dinosaur Pokémon, mainly focusing on their history.
· Archeops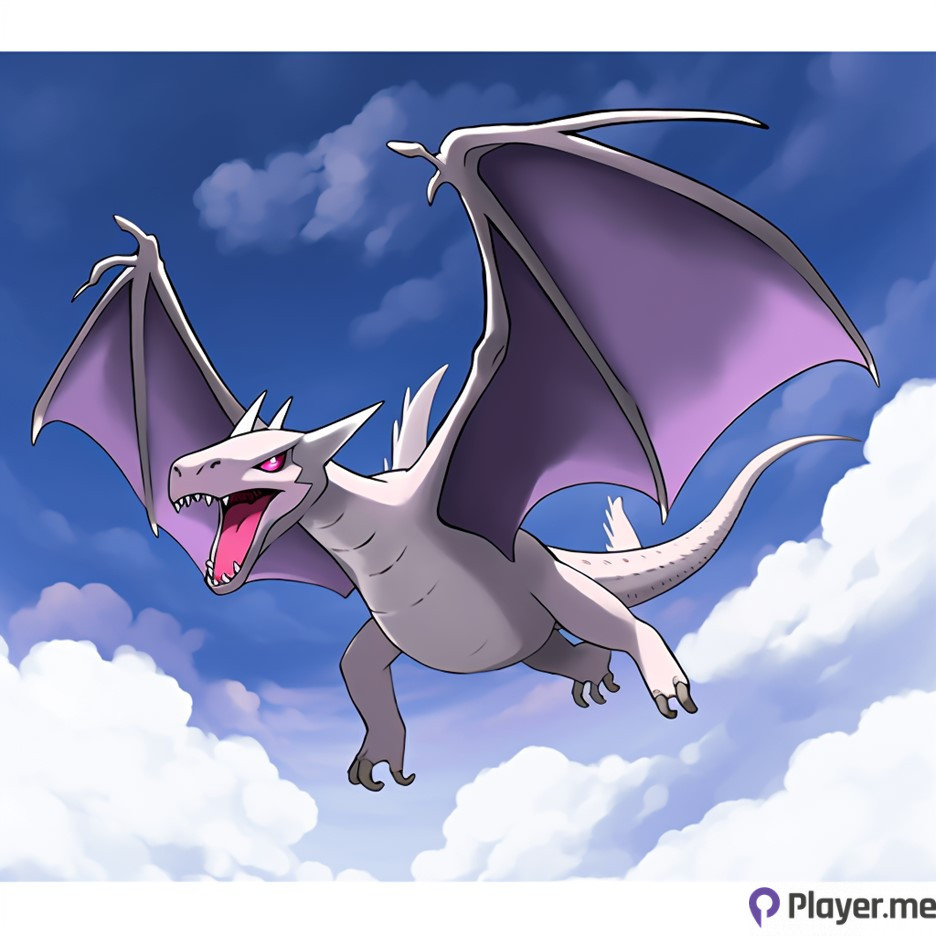 We can see that even though its name is based on the iconic fossil Archaeopteryx, it is known to be the first bird Pokémon. It is a Flying and Rock-type Pokémon we can find as a fossil in Black and White. From its design to its behavior, the entire ecology of this Pokémon is similar to what archeologists have discovered the first bird ever to have.
· Haxorus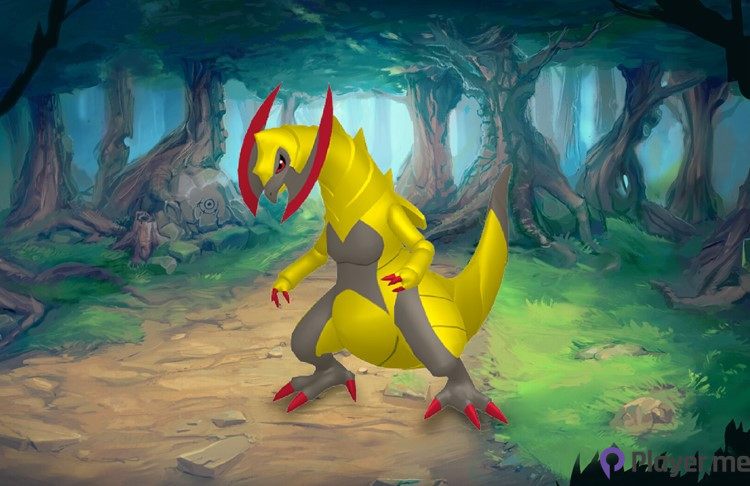 Arguably, Haxorus is based less on a Dinosaur and more on Lizards, and it seems to be influenced by a mix of Theropods. Its Pre evolutions resemble Dinosaurs more; This Dragon-type Pokémon is very protective of its territory and highly capable, primarily because of its sharp tusks and sturdy armor.
Generation VI
This generation's Pokemon showed obvious inspiration from Dinosaurs, and these two Pokémon might be the most Dinosaur of all the Dinosaur Pokémon introduced.
· Tyrantrum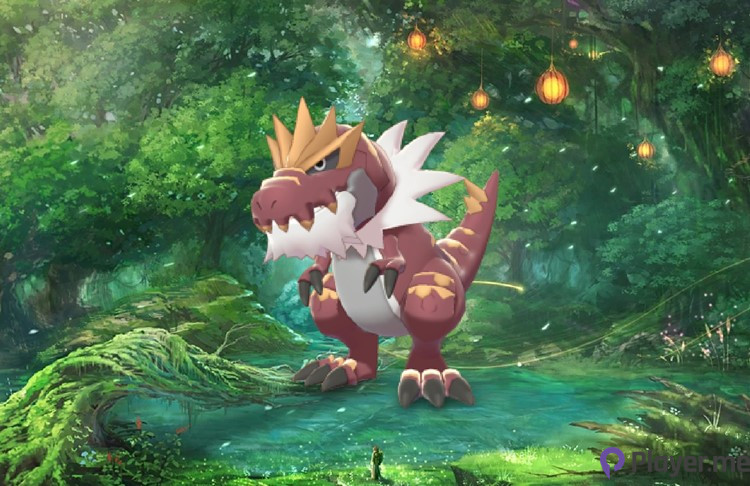 Based on the iconic Tyrannosaurus Rex, if you're a fan of Dinosaurs, you will surely fall in love with this Pokémon. This Rock and Dragon-type Pokémon and a T-Rex show similarities based on Physically and even ecologically. Their body shape, small arms, and sharp teeth are a few of the main resembling features.
· Aurorus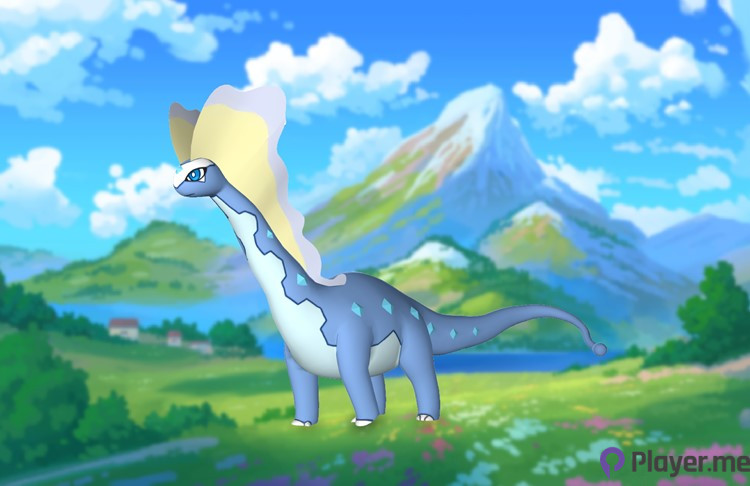 Based on Sauropods, Aurorus is a beautiful Pokémon based on the Amargasaurus. This Water and Ice-type Pokémon exudes beauty and elegance; its name and colors are based on the Aurora Borealis, making it a beautifully strong Dinosaur Pokémon.
Generation VII
This Generation, unfortunately, does not have many Dinosaur Pokémon; there is an argument that Jangmo – o is a Dinosaur Pokémon, and it seems likely while looking at its first form. Still, as we see this Pokémon evolve, its influence becomes more from a Komodo Dragon and Japanese mythology than Dinosaurs. Even the name of its final form signifies its influence from the Komodo Dragon. Since, we were taking Pokémon entirely based on Dinosaurs, Kommo – o doesn't make the list.
Generation VIII
There is only one Dinosaur Pokémon in this Generation. Most dinosaurs and fossil Pokémon were introduced in the DLC containing the Crystal Palace. Researchers and scientists focused on combining fossils and mismatched fossils created dinosaurs; many of these experiments didn't turn out well, but some were successful.
· Dracozolt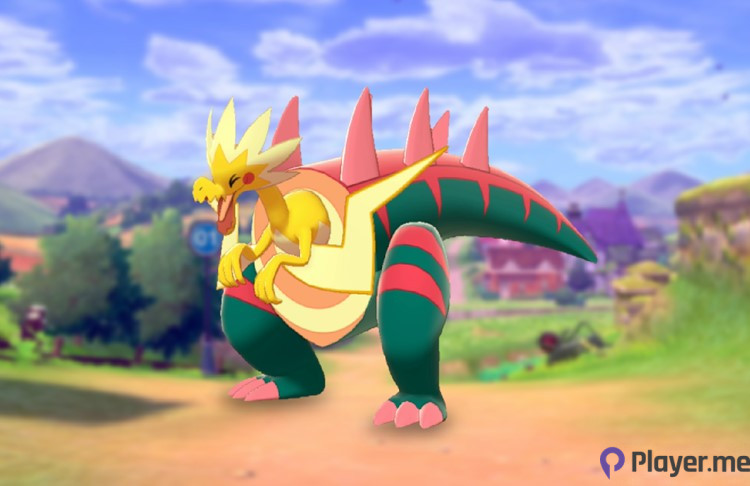 Based loosely on a T-Rex and a Velociraptor, this fossil Pokémon's tiny hands, large feet, and long tail prove our hunch. Dracozolt is an Electric and Dragon-type Pokémon. It is said to be resurrected by combining the fossilized Pokémon of two different types, a Bird and a Drake.
Generation IX
Making significant changes to their formula, Pokémon Scarlet and Violet sold very well. However, with mixed reception, the amount of Pokémon in the game was less than usual, but they were intuitive. This generation doesn't focus on Dinosaur Pokémon, but one caught our eye.
· Baxcalibur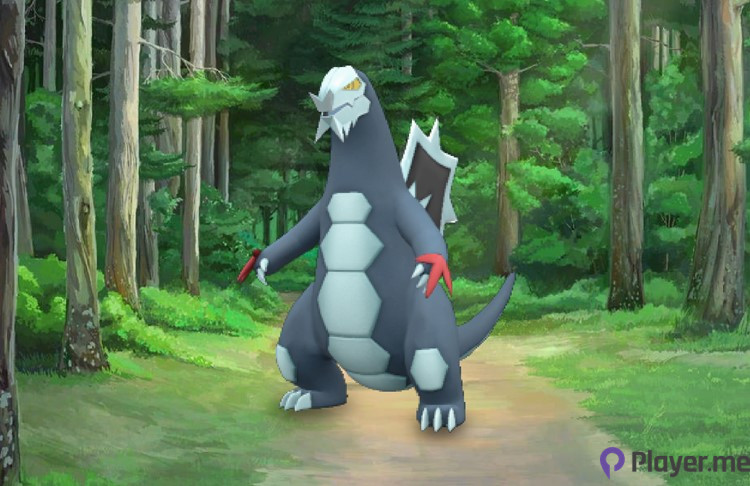 Fans argue that Baxcalibur is based on Godzilla. Still, many say it is also based on a Theropod, particularly a Concavenator. Baxcaliburs body structure resembles that of both these creatures; the fin on its back and its snout are all inspired by the Dinosaur. This Ice Dragon Pokémon is mighty, and its intimidating presence is reminiscent of Dinosaurs.
Frequently Asked Questions
1. What are the differences between a Dragon and a Dinosaur?
Dinosaurs were real creatures that once existed, whereas Dragons are mythical creatures that did not exist. Only a select few Dinosaurs were capable of flight. In contrast, all Dragons can fly, and Dinosaurs are found in fossils; humans have never interacted with them. At the same time, Dragons were said to co-exist with humans in stories.
2. Are Mammoswine and Great Tusk Dinosaur Pokémon?
No, these Pokémon are based on Mammoths and Mastodons, that are mammals. They appeared millions of years after the Cretaceous period passed. Dinosaurs and Mammoths have never co-existed.
3. Are all Fossil Pokémon Dinosaurs?
No, Fossil Pokémon means that these Pokémon have gone extinct; the best example of a fossil Pokémon that isn't a Dinosaur is Cradily. This Pokémon is based on fossilized plants and has no similarities with Dinosaurs.