Unrecord is a new game that has taken the internet by storm in recent weeks. Crafted using Unreal Engine 5, the game's hyper-realistic graphics are truly its piece de resistance. As the player, you'll be at the helm of a police officer's journey, navigating through ground-breaking gameplay, intricate dialogues, and nuanced mechanics such as moral choices. So what do we know about this project that has occupied almost every corner of YouTube in just a few weeks? Here's everything you need to know about Unrecord and more.
Also read: 10 Best New Games of May 2023
Unrecord Trailer
You can take a gander at the trailer above, which promptly sent YouTube into a tizzy and piqued the interest of gamers everywhere. Within a few seconds, you'll grasp the nature of the project we're dealing with. At the time of writing this article, the trailer has reached more than 3.5 million views in 12 days. Considering it was aired on a new channel, this number is indeed remarkable.
The sheer number of folks tuning into the trailer, reacting, and even creating content about it on their personal channels is quite staggering. So yes – Unrecord is actually a game that has already been wondered by tens of millions of people. But what's fuelling this intrigue? What sort of game is Unrecord, really?
Also read: Where Does Red Dead Redemption 2 Take Place?
What Is Unrecord?
Unrecord is an upcoming FPS game, still without a set release date, crafted by the indie developer known as DRAMA. We'll be stepping into the shoes of a police officer, conducting investigations into various cases by probing people and places. We will search for suspects in abandoned buildings, use the advanced dialogue system and engage in one-on-one combat if necessary.
The distinctive factor that thrusts Unrecord into the spotlight is its development on the Unreal Engine 5. In the released footage, the game appears eerily lifelike, rendering the conflicts particularly unsettling. Such is the degree of realism in the videos that many spectators were sceptical about it being actual gameplay. However, the developer managed to quash all doubts by demonstrating a live tour within the DRAMA game engine.
Gameplay and Game Mechanics
Though Unrecord's hyper-realistic graphics steal the initial spotlight, the game's true depth is found within its gameplay. From the video snippets shared, we see the game unfold from a camera angle mounted on a police officer's body. This perspective enhances the gameplay intensity, compelling you to consider every move before you venture around each corner of a derelict building, as a suspect could lurk in the shadows, poised to strike.
Unrecord incorporates mechanics to facilitate dialogue with suspects. The developer has noted that this mechanic will directly impact gameplay. That is to say, the choices you make in dialogues could be the deciding factor between a peaceful resolution and a deadly conflict. Moreover, Unrecord eschews the conventional aim system found in most FPS games. So, you won't find yourself gallivanting around like some sort of Jason Bourne.
Unrecord Release Date
For now, there is no official release date announced by developer studio DRAMA for the game. However, if you fancy, you can pop over to the game's Steam page and add Unrecord to your wishlist. Given that the game is being crafted with Unreal Engine 5, it might be somewhat optimistic to anticipate an imminent release. Particularly now, as the game has caught the eye of millions, there's a substantial weight of expectation to meet.
The developers have highlighted two core points in their statements. First, they stress that the game won't merely be about hyper-realistic graphics. They've given due attention to gameplay mechanics and storytelling. Second, they've clarified that themes such as police violence, discrimination, and violence against women are not central to the game. Instead, they're shaping this game to be a well-crafted entertainment tool.
Frequently Asked Questions
What Is Unrecord About?
Although the full narrative of Unrecord remains shrouded in mystery, what we do know is that we'll be stepping into the shoes of a police officer. We'll be hot on the heels of suspects in various criminal cases, attempting to locate them in diverse settings (An abandoned factory features in the trailer). It's clear that the game is set to challenge players with tough choices, and if push comes to shove, they may need to engage in some intense one-on-one combat.
Is Unrecord Game Fake?
The unveiled trailer of Unrecord was so astoundingly realistic that many folk automatically assumed the game to be a fabrication. Critics argued that it was simply a pre-designed and rendered video. In response to such scepticism, the developer released another video via DRAMA's official Twitter account. This video confirmed the authenticity of the gameplay showcased in the trailer. Indeed, you have the freedom to roam around in that environment crafted with Unreal Engine 5. So, to put all the rumours to rest, no, Unrecord is definitely not a hoax.
What Are the DRAMA's Other Games?
DRAMA, the indie team behind Unrecord, hasn't had a game release prior to this. Their social media presence is similarly fresh, having been established specifically for this game, the developer's website included. Given these circumstances, it might be prudent to tread carefully with regards to Unrecord. That being said, just like the rest of the gaming community, we're eager to see the game fulfil its promising potential.
Author Profile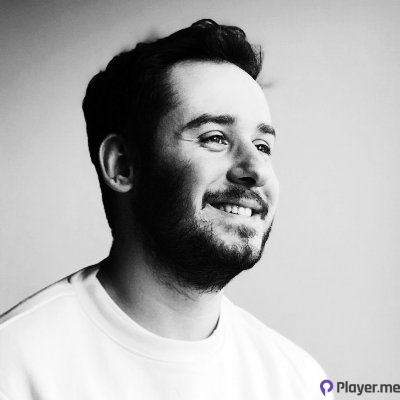 My journey into the world of video games began at four, when I was first introduced to arcade machines in 1996. Over the past decades, I've been fortunate enough to witness the incredible evolution of gaming, as it has grown from a niche hobby to a thriving art. Today, I'm dedicated to creating content that celebrates all genres of games. We will talk about them at Player.me.