Unrecord is a fresh-faced FPS game in the works, with a host of characteristics setting it apart from its genre counterparts. But the most prominent among them has to be the hyper-realistic graphics, courtesy of Unreal Engine 5. It might even be a little too realistic because the creators on YouTube couldn't believe their eyes. We've already rounded up everything you need to know about Unrecord, now it's time to list our picks from Unrecord reaction videos.
Also read: 10 Best New Games of May 2023
Linus Tech Tips' Unrecord Reaction
Linus Tech Tips is a household name for tech enthusiasts on YouTube. Every week they do a podcast where they talk about current events as a team: The Wan Show. They dedicated a segment of their recent episode to Unrecord's trailer and developer video.
Like many others, Linus was left reeling by the game's hyper-realistic graphics. He attributes this to the fact that the graphics aren't "Crystal clear", even pointing out that there are parts of the video where the processing appears to falter. While Linus harbours high hopes for the game, he maintains a pinch of skepticism until he gets to see seamless gameplay.
Asmongold's Reaction to Unrecord
Unlike many streamers, Asmongold is not caught off guard by the hyper-realistic look of Unrecord. Maybe because he saw a piece of clips before. However, the same cannot be said for the tens of thousands of viewers in his chat. Nearly everyone was under the impression that they were watching a real-life video until the trailer's conclusion, with a considerable number asserting that there was no actual gameplay involved.
Following the trailer, Asmongold turned his attention to the "Proof" video released by the game's developers. Here, his viewpoint was more defined; He recognised the immense potential the game carried. He even mused about the prospect of a horror game developed with such hyper-realistic graphics, predicting it could be a genre-defining masterpiece. Who wouldn't want to play a hyper-realistic Silent Hill?
XQC Reacts to Unrecord Trailer
Twitch prince, xQc also shared his reaction to Unrecord's uncannily realistic trailer with his chat. Right from the start of the video, he assumes it's a real-life clip. It's only when his chat corrects him, mentioning "Oh, it's like Unreal Engine 5 type", that he realises it's game footage.
You've got to give credit where it's due to Felix. Unlike many, he doesn't blindly jump on the hype train, sensibly identifying the footage as concept video. That's precisely the purpose of this trailer – to give players a glimpse into Unrecord's world. If the day comes when the game is released and xQc streams it, we might be in for one of the most entertaining gaming streams of all time.
Cinepals' Reaction to Unrecord
Jaby might not be as hardcore a gamer as others on this list, but he's the proud owner of one of YouTube's largest and top-quality reaction channels. Naturally, we were curious to see his reaction to Unrecord's trailer, and it's fair to say he was thoroughly taken aback by what he saw. With a general understanding of video games, he recognises that this one stands head and shoulders above the rest in terms of visuals.
The most amusing part of this reaction is that Jaby initially thought the video was some sort of prank, akin to an April Fool's joke. He imagined it as a gameplay video crafted by a particularly talented artist to bamboozle the entire gaming community. Of course, the developers later validated the authenticity of this gameplay, so that theory fell flat. The video's title says it all: "This game looks too real!"
Frequently Asked Questions
Is Unrecord Using Unreal Engine 5?
Upcoming tactical FPS game Unrecord is developed entirely with Unreal Engine 5. The most interesting feature of the game, the details of which can be found on Studio Drama's website, is its hyper-realistic image. However, it will also have different mechanics such as difficult choices, interaction with NPCs, dialogue options. Unrecord's system requirements and release date are currently unknown.
Is Unrecord Could Banned?
The final appearance of Unrecord remains a mystery, but its ultra-realistic aesthetic might cause it to run afoul of regulators in certain countries. In the game, we step into the shoes of a police officer, exposing us to the rawest forms of violence and one-on-one shootout. It's conceivable that some nations could ban this game on the pretext of depicting police brutality. The ever-increasing realism in games will invariably fuel the arguments of those who believe games incite violence. You can see this potential in some Unrecord reaction videos too.
Is Unrecord Coming to PS5?
As of now, it's unclear which platforms Unrecord will be available on. However, given that the game is building entirely with Unreal Engine 5, it's safe to presume that this hyper-realistic game will be exclusive to next-gen consoles and PC. PlayStation 5 users can likely look forward to playing Unrecord, while previous-gen console owners may be left feeling slighted.
Author Profile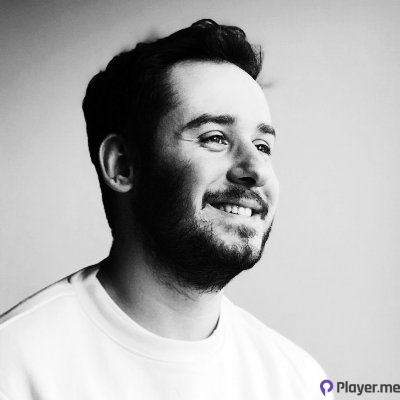 My journey into the world of video games began at four, when I was first introduced to arcade machines in 1996. Over the past decades, I've been fortunate enough to witness the incredible evolution of gaming, as it has grown from a niche hobby to a thriving art. Today, I'm dedicated to creating content that celebrates all genres of games. We will talk about them at Player.me.