Millions of people grew up reading the Harry Potter books or watching the movies, making it one of the most important parts of popular culture. Until this year, however, it always lacked a well-designed and technically flawless video game. Hogwarts Legacy is here to meet those great expectations. In this guide, we will talk about something that can make the game even more enjoyable: Are there any cheat codes for Hogwarts Legacy on PS5?
Hogwarts Legacy has been the focus of criticism due to J.K. Rowling's controversial statements. While some have chosen not to play the game to avoid supporting Rowling, others have finally stepped into the magical universe of their dreams. Whatever your stance may be, you have to admit that walking around Hogwarts School of Witchcraft and Wizardry for the first time is exhilarating. But what about using cheat codes in a magical game?
How to Use Cheats in Hogwarts Legacy
Cheating in games has been around for a long time. Especially since the early 2000s, many games have had iconic cheats. No one can forget "Motherlode" in The Sims or "Panzer" in GTA. However, cheating has ceased to be perceived as fun and has been thoroughly banned in modern times. This is also the case for Hogwarts Legacy.
It is not possible to cheat in Hogwarts Legacy, developed by Avalanche Software. No matter what platform you play the game on, cheat codes cannot be used without third-party software. This is also true for PS5.
Of course, the fact that the developers have blocked the game from cheating does not mean that they can completely prevent it. With the advancement of technology, there are now too many tools for cheating, as with every other subject. Although we recommend that you play Hogwarts Legacy without cheats, let's talk about some alternatives you can still use.
Hogwarts Legacy Money Cheat
As the game has role-playing elements, your character will need money to buy necessary items. While you can earn this money through normal gameplay, there are some shortcuts you can take to speed up the process.
As previously mentioned, there are no traditional cheat codes in Hogwarts Legacy. However, you can quickly earn money by taking advantage of some legal methods that are unevenly designed in the game. We'll go over the details on how to make money in this modern Harry Potter game in this guide, but for now, let's review them briefly:
Selling all unused gear
Selling Beasts
Looting chests scattered across the map
Opening up your own shop
Clearing enemy camps
All the methods listed can help you earn money quickly in the game. It's recommended to try them all and find out which one earns you the most Galleons. However, the easiest and fastest method is selling the gear you don't use.
Can I Use Cheats in Hogwarts Legacy PS5?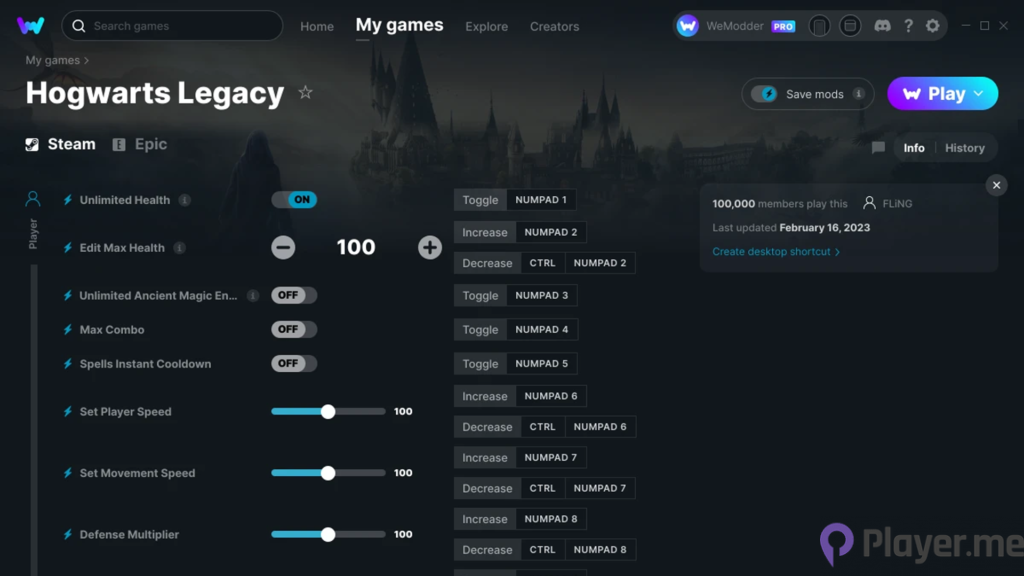 Let's move on to the most precise method, which requires third-party software. If you're playing Hogwarts Legacy on PC, you can activate cheats using software such as FLing or WeMod. The purpose of these software is to push the boundaries of games. For a better experience, we recommend that you complete the game at least once without any cheats.
If you're playing the game on other consoles, particularly on PlayStation 5, it might be a bit more challenging to cheat. There are, of course, some third-party software available, like the ones mentioned above, but you should exercise extra caution when using them.
Here's the good news: Cheating on consoles usually results in a ban from online modes. Fortunately, Hogwarts Legacy is entirely single player and doesn't have a multiplayer mode. So, you can easily use cheats without worrying about any consequences.
Hogwarts Legacy was released on February 7, 2023 for PC, PlayStation 5, PlayStation 4, Xbox Series X|S, Xbox One, and Nintendo Switch.
Frequently Asked Questions
Can I Use Cheat Engine in Hogwarts Legacy?
That's correct. If you're playing Hogwarts Legacy on PC, you can use various cheat engines, with WeMod being one of the most popular options. These software tools allow you to activate cheats such as unlimited money, talent, and health. However, we recommend playing through the game at least once without cheats to fully enjoy the experience before using them.
Can You Use Avada Kedavra in Hogwarts Legacy?
You can use Avada Kedavra in Hogwarts Legacy. This spell, also known as the death spell, is one of the most powerful and dark magic in the universe. You can use it to defeat tough enemies in the game, but keep in mind that using dark magic can have consequences in the game's story and world.
Can You Fly in Hogwarts Legacy?
Absolutely! The Harry Potter universe wouldn't be complete without the iconic flying broomstick. Regardless of the family you choose, you will quickly learn how to fly with your broom. Flying will be one of your greatest allies, allowing you to easily navigate the map and quickly move around while fighting enemies.
Author Profile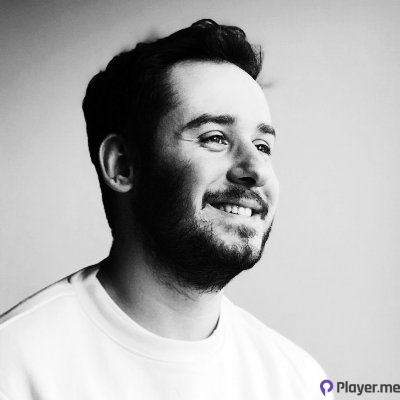 My journey into the world of video games began at four, when I was first introduced to arcade machines in 1996. Over the past decades, I've been fortunate enough to witness the incredible evolution of gaming, as it has grown from a niche hobby to a thriving art. Today, I'm dedicated to creating content that celebrates all genres of games. We will talk about them at Player.me.