Starfield is like a reunion with a long-lost mate, being Bethesda's first new universe in a quarter of a century. It's a monumental space epic, but also a classic RPG at heart. One feature that sticks out? The ease of tweaking game difficulty. Let's dive into how you can change difficulty settings in Starfield.
Related: Starfield Download Size: Is It Bigger Than Skyrim?
All Difficulty Settings in Starfield
Starfield is a new-gen RPG, yet it radiates that superior Bethesda charm. If you've walked the wastelands of Fallout, you'll find this space epic comfortingly familiar, especially when it comes to game difficulty.
Here are all the available difficulty settings in Starfield:
Very Easy
Easy
Normal
Hard
Very Hard
Would you like to take a relaxed tour of the galaxy? You can choose between the Very Easy or Easy options. For those craving a real challenge on this cosmic journey, Hard or Very Hard is the way to go. And let's not forget, the more challenging the difficulty, the better the loot. In true Bethesda fashion, ratcheting up the difficulty to Very Hard ups your odds of catching some legendary gear.
No need to sweat the decision too much, as the game allows you to change difficulty settings in Starfield whenever you want. Just make sure you're not in the middle of combat, and you're good to go.
Related: Starfield Preview: 5 Things to Know
How to Change Difficulty Settings in Starfield?
To adjust the difficulty settings in Starfield, head to the Character Menu while you're in-game. Then, navigate back to the main menu and select Settings. Open up the Gameplay section, and you'll find the difficulty options there. Make your changes and get back to your space adventure.
Keep in mind that Starfield comes with an autosave feature, so even if you choose Very Hard, you're never left stranded. A quick heads-up for new players: The game starts on the Normal difficulty level by default. To change it, follow the steps we've outlined.
Frequently Asked Questions
How Long Will It Take to Beat Starfield?
Expect to invest roughly 35-40 hours to get through Starfield's main story. Yet if you plan to conquer faction storylines and side quests and discover every galaxy, you're staring down the barrel of 100 hours or more. For the completionists out there, achieving 100% could take even longer. And note that these times will vary based on difficulty settings in Starfield.
Is Starfield Really 25 Years in the Making?
Bethesda's tagline that Starfield has been "25 Years in the Making" shouldn't be taken literally. They mean that the foundational idea has been brewing for years while they've gained the experience to execute such a large-scale game. The actual development time is closer to 7 years.
Will Starfield Have DLC?
As for post-launch content, Bethesda has confirmed that Starfield will receive DLC. The specifics aren't available yet, but it promises to make this expansive universe even bigger. You can change difficulty settings in Starfield and linger longer while you wait for the DLC.
Author Profile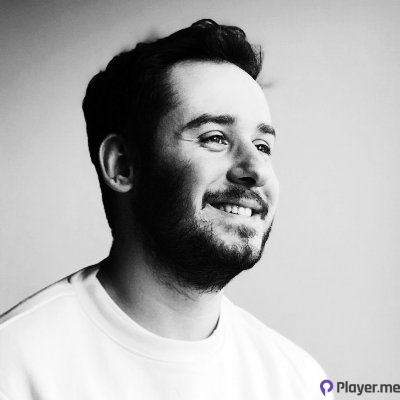 My journey into the world of video games began at four, when I was first introduced to arcade machines in 1996. Over the past decades, I've been fortunate enough to witness the incredible evolution of gaming, as it has grown from a niche hobby to a thriving art. Today, I'm dedicated to creating content that celebrates all genres of games. We will talk about them at Player.me.