It seems as though everywhere one turns, Starfield is the topic of conversation. This isn't surprising for two key reasons: It represents Bethesda's first new universe in a quarter of a century, and it's the Xbox Series X|S generation's most significant exclusive game. Given these circumstances, our enthusiasm for this seemingly impressive space RPG is on par with the broader sentiment. Today, we'll be delving into five standout aspects of all the disclosed information about the game in our Starfield preview.
It's crucial not to be swayed by the name "Bethesda Softworks", imprinted on the game's lower section. Starfield is the direct creation of Bethesda Game Studios, hence it's a bona fide first-party Xbox game. Without the involvement of third-party companies like Arkane Studios or Machine Games, we can confidently say the potential for errors is greatly reduced.
Here are the five game features we're most eagerly anticipating, set to debut on PC and Xbox Series X|S on 6th September 2023.
Related: Starfield Early Access Date, Explained
1. Over 1000 Discoverable Planets
The centrepiece of Starfield is undoubtedly exploration. Mirroring all Bethesda games, a lavish universe awaits us. However, this time around, technology is our ally — the new game engine, Creation Engine 2, has facilitated the construction of an impressively expansive universe. The existence of over 1000 planets may seem daunting, but it need not be. Every planet is unique and holds its own allure for exploration.
Exploration's prominence in the game is why it occupies the opening line of this Starfield preview article. Bethesda also underscored this during their comprehensive 45-minute gameplay video.
Every nook and cranny of the universe will feature captivating stories, both grand and modest in scale. New Atlantis might be a key city, but you can always upgrade your spaceship and journey 10 million light years into the distance.
Another groundbreaking aspect for Bethesda is that all exploratory universes contain some elements of hand-crafted content. When September arrives, we can echo our sentiment from last year for Elden Ring: It has entirely revolutionised the role-playing game genre, and we can foresee Starfield doing the same.
Related: Is Starfield Xbox-Exclusive?
2. All New Skill System
Starfield will introduce a more streamlined yet profound Skill System, a departure from previous Bethesda games. Progressing through missions or defeating enemies will earn you experience points (XP), facilitating level-ups. Each new level will grant you the ability to unlock a fresh skill or enhance an existing one. On the surface, the system seems quite straightforward, but the depth of intricacy lies beneath the simplicity.
At the time of writing this Starfield preview, it will include a total of five different skill categories. These are Physical, Social, Combat, Science, and Tech. Each category encompasses a varied number of skills upon which you can expend your points.
Here's a glimpse of what we've gathered from the showcased gameplay videos:
Physical — 16 Skills
Social — 16 Skills
Combat — 17 Skills
Science — 16 Skills
Tech — 17 Skills
Is that the full picture? Not at all. Each selectable skill in Starfield comes with four ranks. To access these ranks, certain challenges must be met. For instance, the Tech category's Security skill enables you to unlock doors. The initial level is readily accessible but Rank 2 requires the unlocking of 15 doors. This illustrates the underlying logic.
As of now, the game's maximum level cap remains a mystery. However, to maximise all skills through simple accumulation would require reaching Level 328. As this seems improbable, you'll likely have to make choices tailored to your preferred gameplay style.
Related: Does Starfield Have Multiplayer?
3. Spaceship Upgrades
One of the most captivating aspects of the Starfield Direct event was the opportunity for players to tailor their spaceships to their liking, or even craft them from the ground up. It's also why we're writing this Starfield preview — to talk about upgrading. Bethesda hands virtually unbridled liberty to players embarking on their space escapades. Importantly, this autonomy extends beyond merely cosmetic alterations, enabling modifications to suit distinct play styles.
There are three avenues to acquiring a ship in Starfield: The first entails purchasing one from an array of models available across various galactic planets. The second involves stealthily usurping control of enemy ships encountered during space travels. The third method grants the liberty to craft the spaceship of your dreams.
The cost of spaceship enhancements remains uncertain. However, akin to an adult Lego set, any element of your ship is up for modification. For instance, the rocket system could be overhauled for abbreviated space jumps, or a special area could be devised to showcase your weapon arsenal.
Such alterations will have a direct impact on your ship's overall companion capacity, fuel reserves, shield strength, value, and attack potency. Hence, it's without a doubt that this particular mechanic will keep players engrossed for hours when the game is eventually released.
Related: PC Game Pass Is Coming to GeForce Now
4. Space Flight and Combat
Having meticulously crafted your spaceship, it wouldn't be fair to restrict it from the infinite expanse of space, would it? Bethesda entices players with space voyages and battles that are simply awe-inspiring. You'll be handed full control of your spaceship and enjoy the liberty to navigate the open cosmos as you desire. However, such expeditions will often entail peril.
When the notion of penning a Starfield preview article, this was one aspect we were eager to delve into. Bethesda has introduced a novel mechanic, not merely a terrestrial combat variant, but one brimming with intricate dynamics.
Your spaceship will harbour six different features that can be adjusted on the fly, crucial to your survival during space battles. This introduces the innovative Allocation System:
Laser
Ballistic
Missiles
Engine
Shield
Grav Jump
When you allocate points to the Engine, your spaceship gains speed. High Grav Jump enables you to teleport to distant galaxies in less time. If you're on the brink of a battle, diverting points to Shield and Missiles would be prudent.
Furthermore, some of the skills you select in the aforementioned Skill System may prove advantageous here as well. For instance, the Targeting Control Systems skill lets you aim at specific parts of enemy vessels. Battles can be abbreviated significantly by targeting and obliterating their engines.
Related: Biggest Games Announced at Xbox Games Showcase 2023
5. Background, Outposts and Companions
We'll conclude our Starfield preview with three additional aspects that, while not central to gameplay, will nonetheless influence it significantly. All three are precisely what you'd anticipate from a Bethesda RPG, hence none should come as a surprise.
In character creation for Starfield, you'll have the option to assign a Background. This won't merely imbue your character with a rudimentary narrative, but also confer three starting skills. These skills correspond to the Rank 1 skills within the Skill System we previously discussed. Even more intriguingly, non-playable characters (NPCs) may assign you special quests based on the background you've chosen.
The outpost system might ring a bell if you're familiar with Fallout 4. You'll have the capacity to assign suitable companions to these outposts, which can be established on planets you've discovered. Over time, these centres will accrue both funds and raw materials.
Companions are an integral facet of any Bethesda game, and Starfield is no exception. Throughout the game, you'll encounter many different NPCs. Some of these can be enlisted into your crew, serving roles such as accompanying you on your spaceship, safeguarding the outposts, or assisting you on missions. And yes — you will have the opportunity to engage in romantic relationships with certain NPCs in Starfield.
Frequently Asked Questions
How Many Hours of Gameplay Is Starfield?
The main story of Starfield is anticipated to span around 30 to 40 hours. However, this duration pertains solely to players who zero in on the main quests. Once side quests and galaxy exploration are factored in, Starfield's gameplay could easily exceed 80 hours. Given that Starfield is the first original IP from Bethesda in 25 years, it's unlikely that players would wrap up the game in just 40 hours.
Is Starfield locked at 30 FPS?
Yes, Starfield is set to run at 30 FPS on both the Xbox Series X and Xbox Series S. This decision mainly stems from the game's expansive universe. The limitations of consoles have led Bethesda to adopt this course of action as the most effective. On PCs, Starfield will run unrestricted by any FPS cap. So, for those with high-performing computers, the most anticipated game of the year can be enjoyed with optimum fluidity.
Will RTX 3070 Run Starfield?
Absolutely, Starfield can be played using the Nvidia RTX 3070. The officially recommended graphics card in the game's system requirements is the RTX 3060. Naturally, this recommendation ensures the game runs seamlessly at 60 FPS. For achieving higher FPS, a more powerful card such as an RTX 3070 or even higher, perhaps a 4070 or 4080, may be required, especially for 2K or 4K gameplay.
Author Profile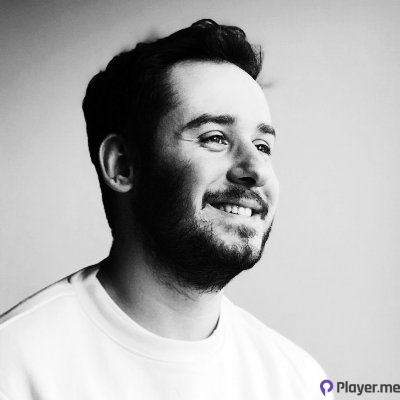 My journey into the world of video games began at four, when I was first introduced to arcade machines in 1996. Over the past decades, I've been fortunate enough to witness the incredible evolution of gaming, as it has grown from a niche hobby to a thriving art. Today, I'm dedicated to creating content that celebrates all genres of games. We will talk about them at Player.me.