Elden Ring is one of the best games not only of 2022, but of all time. What FromSoftware has achieved with this adventure in Lands Between truly deserves applause. It's an open-world masterpiece beyond the Souls-like games we're used to. So when we talk about games like Elden Ring, what exactly should we list? FromSoftware's previous games are the obvious choices – but what about the others? Below, we'll discuss the top five games that share many similarities with Elden Ring.
Related: Is Elden Ring Cross-Platform in PC, PlayStation and Xbox?
5. Dark Souls Trilogy
Instead of listing FromSoftware's original Souls games individually on this list, we decided to bend the rules a bit. If, like many players, your first game of this genre was Elden Ring, you can start journeying backwards. The best starting point for this is the Dark Souls series. The series, which began in 2011, has a total of three games, and all three are pretty good.
Dark Souls – 2011
Dark Souls 2 – 2014
Dark Souls 3 – 2016
This trilogy is the spiritual sequel to FromSoftware's first game: Demon's Souls (We'll get to that in a moment). They had to change the name due to a licensing dispute with Sony. We're sure the developers were annoyed about this back in 2011, but this forced change turned out for the better. Because the Dark Souls series secured its place in history as a trilogy that defined the genre.
The first Dark Souls might seem quite old, but don't worry. In 2018, the game was completely revamped and re-released as Dark Souls Remastered. You can enter this amazing universe with new graphics, improved technical infrastructure, and smooth gameplay. As one of the games like Elden Ring, after finishing this series, we have an obvious suggestion next.
Metacritic Score: 89 – 91 – 89
Platform(s): PC, PlayStation 3, PlayStation 4 and Xbox One
Related: How to Get to the Tornado Area in Elden Ring
4. Demon's Souls (2020)
If Souls-like games are so popular today, we must always remember the beginning of it all. The original Demon's Souls, released in 2009 as a PlayStation 3 exclusive, is a great starting point. Millions of players encountered FromSoftware's gameplay for the first time. The idea that not only bosses but all kinds of enemies could kill you in an instant was very original. It has already created the anticipated impact that allows us to talk about Elden Ring today.
So, should someone who wants to play a game like Elden Ring in 2023 try Demon's Souls? Yes, but not the 2009 version. Because, although it is an outstanding game, there are aspects where it has aged. And Demon's Souls Remake, released in 2020, is just as good as the original. Perhaps one of the best video game remakes of all time. Remaining exclusive to PlayStation 5 continues the tradition of the original game.
Metacritic Score: 92
Platform(s): PlayStation 5
Related: How to Fix Connection Errors in Elden Ring?
3. Star Wars Jedi: Survivor
For a game to be Souls-like, we don't necessarily need 17-eyed mythological creatures. A highly challenging game can be created with a robot sipping a beer in a tavern. The biggest example of this is the Star Wars Jedi series. Star Wars Jedi: Survivor, which was released on April 28, 2023, after the success of Fallen Order, is also a good alternative.
While playing Jedi: Survivor, one of the games like Elden Ring, you'll be reminded of many moments from your adventure in the Lands Between. In terms of gameplay, there are several similarities, particularly the parry system. The challenging enemies and the need to learn their attack patterns also bring the game very close to Elden Ring. The fact that it is a high-quality AAA game makes these two games like brothers in alternate universes.
Metacritic Score: 86
Platform(s): PC, PlayStation 5 and Xbox Series X|S
Related: Will Star Wars Jedi: Survivor Be on PS4?
2. The Legend of Zelda: Breath of the Wild
How can a Zelda game be similar to Elden Ring, right? Well, if you want a similar high-quality open world experience after the Lands Between, Breath of the Wild might be the only alternative. Don't let its colorful world or easier gameplay fool you – it's arguably the best game of 2017 with one of the best open worlds of all time.
Is Breath of the Wild a Souls-like game? No. Do you have to die 17 times to defeat bosses? No. But it has an open world that you can explore however you want. You can get lost in side missions and fall in love with role-playing mechanics. Moreover, the sequel, Tears of the Kingdom, will be released on May 12, 2023. If you have a bias against Nintendo games, we recommend breaking it because oh boy – this is perfect.
Metacritic Score: 97
Platform(s): Nintendo Switch
Related: Is Zelda: Tears of the Kingdom Collector's Edition Worth It?
1. Nioh 2
When you exclude the Souls-like genre from FromSoftware games, one of the first series that comes to mind is Nioh. That's a well-deserved mention, because both games are pretty good. Set in Japanese culture, the game gives you what you expect from games like Elden Ring: Challenging enemies, role-playing mechanics, and a breathtaking atmosphere.
Nioh 2, on the other hand, managed to continue the success of the first game. It both expanded the universe and fixed the bugs in the first game. While it is not currently available for Xbox players, this may change with the third game. While Team Ninja hasn't announced a sequel to the series, they released a similar game in March 2023: Wo Long: Fallen Dynasty.
Metacritic Score: 85
Platform(s): PC, PlayStation 5 and PlayStation 4
Before we finish this article, let's name some other games like Elden Ring: Bloodborne, Sekiro: Shadows Die Twice, Code Vein, Shadow of the Colossus, Hollow Knight, Dragon's Dogma: Dark Arisen and Nier: Automata.
Frequently Asked Questions
Is Sekiro Better Than Elden Ring?
Sekiro: Shadows Die Twice is not a classic Souls-like game. You don't create a character from scratch like in other FromSoftware games, nor do you develop your character step by step with role-playing mechanics. Instead, it's a game with a fast-paced combat system. It's still very difficult, but more dynamic than Elden Ring. Therefore, it is not possible to compare the two games. In general terms, we can say that Elden Ring is superior, if you like the genre, of course.
How Long Is Elden Ring?
You will need an average of 55 hours to finish Elden Ring. However, you can shorten this time by skipping many bosses. On the contrary, you can play for hundreds of hours by doing all the side quests and fully exploring the Lands Between. But you're lucky; Even if you finish the game, you can play with different character builds over and over again later. You will get a new experience every time, as the gameplay will completely change depending on the kind of build you have.
Is Elden Ring the Hardest Souls Game?
No – Elden Ring is not the hardest Souls-like game. On the contrary, it may be the easiest game FromSoftware has developed. However, this is not because the game is easy in general, but because of the open-world design it has. By exploring the Lands Between as you wish, you can develop your character and become overpowered against all NPCs and bosses after a point. Since you didn't have such a chance in previous Souls games, all fights are more difficult.
Author Profile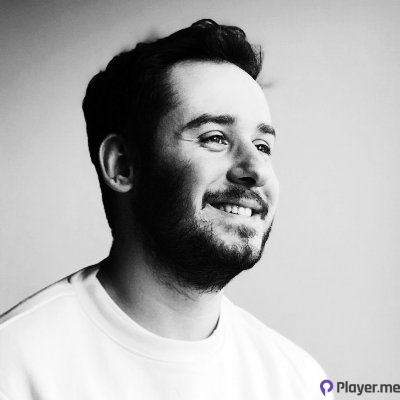 My journey into the world of video games began at four, when I was first introduced to arcade machines in 1996. Over the past decades, I've been fortunate enough to witness the incredible evolution of gaming, as it has grown from a niche hobby to a thriving art. Today, I'm dedicated to creating content that celebrates all genres of games. We will talk about them at Player.me.