FromSoftware is known for creating fantastic games in the Souls-like genre. Each new game they release includes loads of unique mechanics, either added from scratch or improved upon from previous titles. Elden Ring is no exception and includes almost all of the fan-favourite mechanics we know and love. However, the game's online support falls short of the same high standards. This guide will cover all the details you need to know about Elden Ring's cross-platform and cross-gen support.
This trend started with Demon's Souls and has now made its seventh stop with Elden Ring. We're not counting the remakes and expansions in between, but each journey includes many memorable online features. Despite the games being single player, mechanics such as messages left by other players, their ghosts, or moments of death still manage to capture the essence of online play in Souls-like games.
Elden Ring is undoubtedly one of the best games of all time, with great online features like calling your friends for help or invading their games, and being invaded by them too. Unless of course, you experience connection problems.
Although these out-of-the-box features bring a tear to our eye, it's unfortunate that FromSoftware didn't quite nail the online support in 2023, which is now considered standard. Yes, we're talking about Elden Ring's cross-platform support.
Does Elden Ring Have Cross-Platform Support?
Cross-platform technology is hardly a new concept. It's been in use for quite some time, especially in fully online-based shooting or sports games. It's only natural to expect, all things being equal, for this support to be available in a 2022 game such as Elden Ring.
But no, Elden Ring doesn't have cross-platform support. PC players can only play with each other in complete isolation. Playstation and Xbox players are likewise unable to match up with one another.
Considering that Elden Ring has been released for PC, Playstation 5/4, Xbox Series X/S, and Xbox One – It's unfortunate that none of these groups can play together. That said, there is a small silver lining: Cross-gen support.
Does Elden Ring Have Cross-Gen Support?
If you are one of those players who do not want to face the tough areas of Elden Ring, such as Crumbling Farum Azula, all on your own, then you'll be pleased to know that you can invite your friends who have the same console as you to join you in your game.
Elden Ring has complete cross-generational support. That means that you can team up with friends who own an Xbox Series X/S or Xbox One if you're playing on any Xbox console. The same applies to both Playstation consoles (4 and 5). In a nutshell, PC players are the only ones left out in the cold.
We've heard a few whispers that Elden Ring may be getting cross-platform support, but these sources are hardly trustworthy. As we know, FromSoftware is known for sticking to their own principles, so it's doubtful this will come to fruition.
But don't give up all hope just yet. There's always the possibility that cross-platform support will be announced with a major update, maybe even alongside the highly anticipated Shadow of the Erdtree DLC.
Frequently Asked Questions
Elden Ring is undoubtedly a standout game, and it's natural to have questions beyond cross-platform support. Fortunately, we've compiled answers to some of the most commonly asked questions about the game below.
Why Is Elden Ring Not Cross-Play?
We could delve into the technicalities of why Elden Ring doesn't have cross-platform support, but ultimately it all comes down to cost. Implementing such a feature is a considerable expense that offers little to no additional benefit for the developers.
Is Elden Ring Free-to-Play on PC?
Elden Ring is not free on PC, just like on consoles. Its non-discounted price is currently £50/$60, which is referred to as the "Full price" in the gaming industry. If you want to have the artbook and soundtrack album, you can opt for the more expensive Deluxe Edition.
Can You Transfer Elden Ring from Xbox to PC?
It's typical for completely online-based games to allow account transfers between different platforms, as your in-game cosmetic items are usually stored in the cloud. Unfortunately, Elden Ring does not offer this feature.
The game does not support cross-platform play and does not have any direct affiliation with official Xbox platforms or products, such as Xbox Game Pass. Therefore, Elden Ring can only be played on the platform on which it was purchased.
Can PS4 and PC Play Elden Ring Together?
Cross-play or cross-platform support is not available for Elden Ring. This means that players who use PCs cannot join forces with PS4 players, and the same applies to those who own any Xbox console.
Author Profile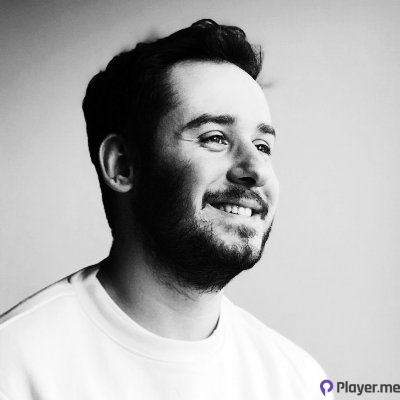 My journey into the world of video games began at four, when I was first introduced to arcade machines in 1996. Over the past decades, I've been fortunate enough to witness the incredible evolution of gaming, as it has grown from a niche hobby to a thriving art. Today, I'm dedicated to creating content that celebrates all genres of games. We will talk about them at Player.me.