As we inch closer to the release of Starfield, anticipation is undoubtedly soaring for the grandest game ever developed by Bethesda. This wondrous voyage through space is set to commence on September 6, 2023, and the prospect of freely exploring an open-world universe teeming with more than a thousand planets is positively thrilling. Although all the information shared so far might suggest co-op or online multiplayer possibilities, the answer to the pertinent question is— does Starfield have multiplayer? — was indeed revealed quite some time ago.
45-minute gameplay video unveiled during Starfield Direct has shed light on virtually every facet of the game. With its intricate spaceship crafting and upgrade system, comprehensive character creation, and a gameplay-impacting skill tree, it's only natural to be caught up in the Starfield hype. But whether these features are to be enjoyed solo or in the company of friends, let's delve into that subject now.
Related: 4 Best Unreal Engine 5 Games Coming This Year
Is Starfield Multiplayer?
To cut a long story short, the answer is no. Starfield will not feature online multiplayer. The game is designed as a wholly single-player experience, meaning you won't have the option to engage in gameplay with other players. This encompasses both local and online co-op play — you won't be able to tackle Starfield in co-op mode with your friends, so it would be wise to not anticipate a No Man's Sky-like experience.
The choice for a single-player experience is somewhat elucidated by the history of Fallout 76, the last joint venture between Xbox and Bethesda. As many will recall, Fallout 76's launch proved to be one of the more notable flops of recent years, leading Phil Spencer to personally apologize for the game. Over time, Fallout 76 has seen improvements, but it remains a stretch to label it as a definitively good game.
Related: Best 7 Games of 2023 Thus Far
Moreover, ZeniMax Studios is responsible for two of Bethesda's online offerings, managing and developing both Fallout 76 and The Elder Scrolls Online. Starfield, however, is an exclusive product of Bethesda's in-house team and as such, will follow the mould of a traditional single-player RPG.
Even though Starfield won't feature online multiplayer, there's no reason to despair. As with all classic RPGs, Starfield will be replete with NPCs. Furthermore, the familiar "Companion" mechanic from the Fallout series will make an appearance. Players will be able to embark on quests or request assistance from NPCs they've built a rapport with.
Starfield will release on PC and Xbox Series X|S on September 6, 2023.
Frequently Asked Questions
Will There Be PvP in Starfield?
No, there will be no PvP (Player vs Player) mode in Starfield. It boils down to two basic reasons: Firstly, Starfield is a purely single-player RPG. There is no room for any multiplayer component, let alone PvP. Secondly, even if multiplayer were a feature, Starfield is not an MMO. So there is no need for this mode.
Can I Play Starfield with 3rd Person Camera?
Yes, Starfield offers the flexibility of both first and third-person perspectives. You can switch between these two camera angles instantaneously at the press of a button. For instance, you might find that the first-person perspective aids in precision shooting during combat. Or you can choose the third-person perspective for a look at your surroundings while exploring various planets.
Is Starfield Open World?
Indeed, Starfield is an expansive open-world role-playing game. Players are free to roam across all the planets in the game at their discretion. There's no obligation to stick to the main storyline. Much like previous Bethesda games, Starfield provides the option to partake in side quests.
Author Profile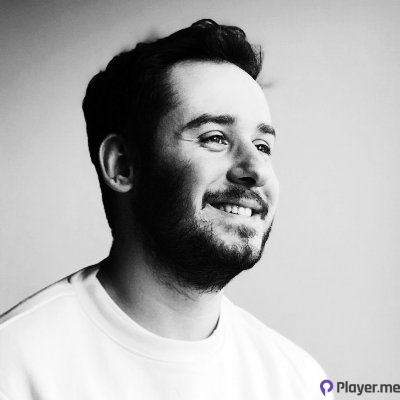 My journey into the world of video games began at four, when I was first introduced to arcade machines in 1996. Over the past decades, I've been fortunate enough to witness the incredible evolution of gaming, as it has grown from a niche hobby to a thriving art. Today, I'm dedicated to creating content that celebrates all genres of games. We will talk about them at Player.me.