Does it feel like Starfield was announced some 37 years ago to you? Of course, that's not the case, but the anticipation for Bethesda's first new IP in 25 years is palpable, and we're just as eager to play it as the millions of other players out there. Recognizing this excitement, Phil Spencer and the entire Xbox team have generously announced the Starfield early access date during the Xbox Games Showcase.
Bethesda has hailed Starfield as their most ambitious game to date. It's hard not to get excited when you consider their impressive track record with the likes of Fallout and The Elder Scrolls. We're eagerly counting down the days until we can dive into this richly detailed and seemingly boundless space-based RPG. The official release date for Starfield is set for September 6, 2023, but what about early access?
Related: Is Starfield Xbox Exclusive?
Does Starfield Have Early Access?
Yes, Starfield's early access will kick off on September 1, 2023 — a whole five days before its official launch. However, this access isn't available to everyone. It's exclusively granted to those who pre-order one of Starfield's premium editions.
Outlined below are the three premium editions of Starfield offering early access and their prices:
Starfield Premium Edition (Upgrade) — $34.99
Starfield Premium Edition — $99.99
Starfield Constellation Edition — $299.99
The upgrade option listed above is designed for those who have already pre-ordered the standard edition of the game. If you'd like, you can pay the price difference and upgrade your pre-order to a Premium Edition. It's worth noting that the Starfield early access date is not available for owners of the standard edition — they won't be granted early access to the game.
Related: Starfield System Requirements – Can I Run It?
Will Starfield Coming to Game Pass?
Yes, Starfield will be available on Game Pass from the first day of its release. It's a hard pill to swallow, but for a modest monthly subscription fee (Which varies based on your location), you'll get the chance to dive into 2023's most-awaited game at no additional cost. It's safe to say that Xbox's strategy revolves heavily around Game Pass, and come September, it's quite likely we'll see a significant surge in membership subscriptions.
However, for those of you who've got your eyes set on the Starfield early access, a Game Pass subscription might not be as appealing. That's because Game Pass subscribers won't be eligible for early access to Starfield. To get a hold of that, you'll need to opt for one of the premium editions we talked about earlier.
Regardless, the fact that Starfield, potentially one of the most significant games for Xbox in the last five years, will be available on Game Pass from day one, is rather remarkable. This holds particularly true after the recent announcement that GeForce Now would be supporting the entire Game Pass library. Chances are, by the time September rolls around, you could be experiencing Starfield on your smartphone or a decade-old computer, all with ultra settings.
Frequently Asked Questions
Is Starfield First Person Only?
No, Starfield will allow both first-person and third-person gameplay. True to Bethesda's tradition, players will have the freedom to switch to an action camera view of their characters whenever they so choose. With a simple button press, you'll be able to alternate between two camera perspectives. How you decide to immerse yourself in Starfield's seemingly boundless universe is entirely up to you.
Will Starfield Have DLC?
Absolutely, Bethesda plans on releasing multiple expansion packs for Starfield. The name of the first DLC was shared as part of the Constellation Edition, the game's Collector's Edition. Those who purchase this edition will get free access to the "Shattered Space Story Expansion", due to be launched in the near future.
Will Starfield Be Bigger than Skyrim?
Yes, Starfield will exceed Skyrim in terms of both map size and the length of the main storyline. Players will have the freedom to explore an open world teeming with over a thousand planets. Moreover, the amount of dialogue written for Starfield surpasses 200,000 lines. For comparison, Skyrim had 60,000 lines of dialogue, and Fallout 4 had 110,000. Given these numbers, it's safe to say that Starfield will be the most extensive game Bethesda has ever created.
Author Profile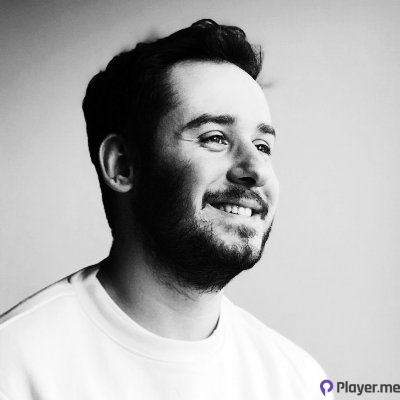 My journey into the world of video games began at four, when I was first introduced to arcade machines in 1996. Over the past decades, I've been fortunate enough to witness the incredible evolution of gaming, as it has grown from a niche hobby to a thriving art. Today, I'm dedicated to creating content that celebrates all genres of games. We will talk about them at Player.me.
Latest entries