If you're into competitive gaming, you've likely heard the term "MMR". Standing for Matchmaking Rating, this system helps games like Valorant decide who you play against and what rank you deserve. So, if climbing the ranks is your aim, understanding your Valorant MMR is crucial. Let's delve into what is and how to check your MMR in Valorant.
Related: All Valorant Agents Ages, Real Names and Countries
What Is MMR in Valorant?
Your skill level is determined by something known as Matchmaking Rating, or MMR in Valorant. When you first jump into the game, your initial 20 unrated games help build your MMR.
But that's just the start — your MMR is further fine-tuned after your rank placement games, which consist of another five matches. Each game you play continues to shape your MMR as you continue to play.
This rating isn't just for show — it plays a critical role in defining your Valorant rank. In other words, how much Rank Rating (RR) you gain or lose after your MMR directly influences each match. The RR changes will stabilise once your MMR aligns with your visible rank.
Beyond defining your rank, MMR in Valorant also serves a crucial function in team balance. It ensures you're matched with and against players of similar skill levels, aiming to create a competitive and balanced gaming experience. So, even if it doesn't always feel like it, your MMR is working behind the scenes to keep the playing field even.
Related: Valorant 5 Best Streamers to Follow
How to See Your MMR in Valorant?
Just like in League of Legends, your MMR in Valorant remains a closely guarded secret, accessible only to Riot Games. While several apps and online services claim they can reveal your MMR, their accuracy is questionable at best.
So, how can you get an idea of your MMR? Although Riot keeps the exact number under wraps, you can still estimate it based on your Rank Rating (RR) gains and losses.
To check your MMR in Valorant, use this technique: If you find yourself gaining more RR for wins and losing less for defeats, it's a solid sign that your MMR is higher than your current rank. On the flip side, if you're gaining less and losing more, Riot's system likely considers your rank too high.
For a general guideline, players whose MMR aligns with their rank typically gain around 18 to 22 RR for a win and lose about 15 to 18 RR for a loss. Keep an eye on these numbers — they can serve as your main clue in unravelling the mystery of your hidden MMR in Valorant.
Frequently Asked Questions
How Is MMR Calculated in Valorant?
MMR in Valorant is split into two key aspects: Encounter and Win/Lose. Encounter MMR evaluates your performance against other players, factoring in metrics like duel victories, assists, damage per round, and ability usage.
Can Gold 3 Play with Diamond 1?
As for matchmaking, the tier system has its own set of rules. Iron and Bronze players can team up with those up to Silver. Silver can join forces with Gold, and Gold can play alongside Platinum. Meanwhile, Platinum, Diamond, Ascendant, Immortal, and Radiant players can only partner with teammates one tier higher at most.
How Can I Increase My MMR?
Winning streaks play a critical role in boosting your MMR. The more consecutive wins you notch up, the quicker your MMR will climb. So, if you find yourself on a roll, keep playing to capitalise on your winning form.
Author Profile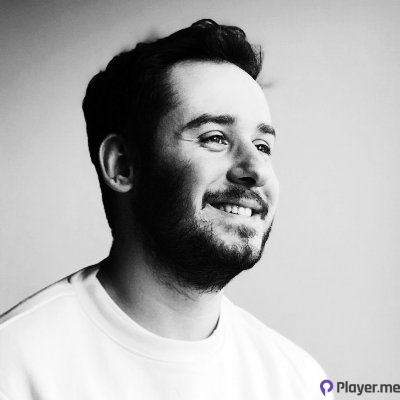 My journey into the world of video games began at four, when I was first introduced to arcade machines in 1996. Over the past decades, I've been fortunate enough to witness the incredible evolution of gaming, as it has grown from a niche hobby to a thriving art. Today, I'm dedicated to creating content that celebrates all genres of games. We will talk about them at Player.me.