Sea of Stars shines as one of 2023's standout turn-based RPGs, brought to you by Sabotage Studio and set in the same world as The Messenger. It's a modern nod to classic 16-bit RPGs but with added layers of accessibility like custom difficulty settings. So, let's talk about how to change the difficulty in Sea of Stars.
Related: Sea of Stars Release Date, Platforms and More
How to Change the Difficulty in Sea of Stars?
So, how does custom difficulty work in Sea of Stars? The game ditches conventional systems in favour of a unique one: Relics. These items are accessed via the Status Menu and help you shape your gameplay experience from the get-go.
You'll receive two key relics early on: Artful Gambit and The Amulet of Storytelling.
Artful Gambit amps up the game's difficulty by rewarding precise timing in combat while slashing your HP by a whopping 95%. If you're after a challenging run, this relic is your best buddy.
On the flip side, The Amulet of Storytelling paves the way for a smoother journey. This handy relic doubles your HP and heals you after each battle. It's perfect if you're willing to soak up the story rather than sweating through tough fights.
So, if you wan to change the difficulty in Sea of Stars, these two relics will do the trick.
Related: 7 Best New Games of August 2023
Other Relics in Sea of Stars
Sea of Stars has a range of other relics, each tweaking the game's difficulty in distinct ways. These include the Guardian Aura, Double Edge, Gold Tooth, and Falcon Eyed Parrot, to name a few. Each relic brings its unique spin to the game, letting you tailor your adventure to your liking.
Here are the other Relics in the game and their effects:
Guardian Aura — Cushions the blow by reducing the damage you take.
Double Edge — Makes those well-timed attacks even more potent.
Salient Sails — Boosts your sailing speed for faster maritime adventures.
Gold Tooth — Snag bargains with discounted prices in shops.
Tome of Knowledge — Speed up your levelling with extra XP gains.
Bearing Reel — Reel in your catch faster during fishing expeditions.
Falcon Eyed Parrot — A feathered friend that aids in treasure hunting and more.
So there you have it — relics aren't just about changing your difficulty in Sea of Stars but also about enriching your overall gameplay.
Frequently Asked Questions
What Is Sea of Stars Inspired By?
Sea of Stars draws heavily from classic turn-based RPGs like Chrono Trigger, Breath of Fire, and Illusion of Gaia. If you've experienced these old-school gems, you'll instantly spot the similarities in gameplay mechanics, side quests, and environments. Most notably, the combat system revolves around identifying enemy elemental weaknesses. It's a must-play if you're into retro turn-based RPGs.
How Long to Beat Sea of Stars?
Completing the main story in Sea of Stars will take around 24 hours. But if you're up for clearing all the main and side quests, plan for about 30 hours. Go all in for a completionist run, and you're still looking at around 60 hours of gameplay. You may need to change the difficulty in Sea of Stars for this.
Will Sea of Stars Have a Physical Release?
Yes — Sea of Stars will have a physical release. Sabotage Studios has confirmed a physical release in early 2024. It will be available for PS5, Xbox Series X|S, and Xbox One. So, if you're the type who likes a real game disc, you're covered. The price of this version is not yet known.
Author Profile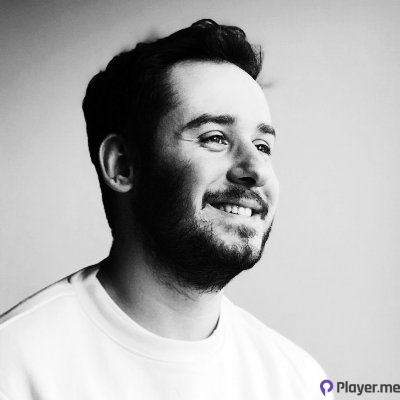 My journey into the world of video games began at four, when I was first introduced to arcade machines in 1996. Over the past decades, I've been fortunate enough to witness the incredible evolution of gaming, as it has grown from a niche hobby to a thriving art. Today, I'm dedicated to creating content that celebrates all genres of games. We will talk about them at Player.me.