Sabotage Studio is getting set to roll out Sea of Stars, a turn-based role-playing game that promises a dreamy journey. Initially unveiled in 2020 as a Kickstarter project, the anticipation around the Sea of Stars release date has been building nicely.
Fans of The Messenger will find this game particularly appealing as Sea of Stars is a prequel, spinning a tale from thousands of years before the original game's events. Given the warm reception to The Messenger, we've got our fingers crossed that this prequel will stir up those same dreamy vibes.
We'll be joining the thrilling exploits of two heroes: Valere and Zale — who harness the power of the sun and moon to take on an infamous alchemist. Along their journey, our dynamic duo will be joined by four more playable characters, taking the total number of controllable characters to six.
Also Read: 5 Best Upcoming Indie Games in 2024
Sea of Stars Release Date
During February's Nintendo Direct in 2023, we got the scoop on the exact Sea of Stars release date. We can now circle August 29, 2023, on our calendars because of Nintendo's unique live streams.
If you're sceptical about whether the game will hit this target, a June update assured us that development is chugging along nicely on schedule. The last hiccup with the release date was in June 2022, when Sabotage Studio had to push the original 2022 release date back to 2023.
The studio apologised for the delay, citing quality issues as the cause. With the release date rapidly approaching, we're confident that another delay won't throw a spanner in the works.
Also Read: Only Up Is the New Big Indie Game
Sea of Stars Platforms
Sea of Stars is set to land on a broad range of platforms, making it accessible for PC and console players. Whether you prefer gaming on PC, PlayStation 5, PlayStation 4, Xbox Series X|S, Xbox One, or Nintendo Switch, you're in luck.
PC and Nintendo Switch fans may have already had a sneak peek of the game. Best part? The Sea of Stars release date is perfectly synchronised across all platforms, meaning everyone can dive into the adventure on the same day.
Also Read: Dave the Diver Review Scores: Gem in the Ocean
Sea of Stars Pre-Order
You can't pre-order the Sea of Stars on the Steam market right now, but it's expected to pop up in about 6 weeks. If you're eager, you can pre-order the Xbox version ahead of the Sea of Stars release date for just $34.99 on the official Microsoft Xbox market.
There's also the option to snag a physical copy via BackerKit, a platform dedicated to supporting budding projects. As part of the BackerKit crowd for Sea of Stars, you'll be privileged to own an exclusive physical copy of the game. As for PlayStation and Nintendo official markets, at the moment, they only let you add the game to your wish list.
Also Read: 7 Best New Games of July 2023
How to Play Sea of Stars Demo?
The first taster of Sea of Stars was the demo version, dished out for Nintendo Switch. Switch players gave it a big thumbs up. Not long after, Steam released the PC version of the demo.
Head over to the official game page on Steam, where you can download and take the demo for a spin. If you're a Nintendo Switch player, you can also nab the demo from the Sea of Stars page on the official Nintendo Switch website.
Frequently Asked Questions
Is Sea of Stars Switch Exclusive?
No — Sea of Stars isn't just for the Switch. In fact, it's coming out for PC, both old and new consoles, as well as the Nintendo Switch. And the demos? You can now download them from the official Nintendo Switch site or Steam for the PC version. Oh, and Xbox fans can pre-order the game as we speak.
Will Sea of Stars Get a Physical Release?
Yes — there will be a physical release of Sea of Stars, as confirmed by the official game's Twitter account. There's an exclusive version just for the folks who've shown their support on BackerKit.
Do I Need to Play The Messenger Before Sea of Stars?
No — you don't need to play The Messenger to enjoy Sea of Stars. Sure, the stories are connected, but Sea of Stars stands on its own two feet. It's a self-contained game with a storyline set thousands of years before the original game. So whether you're a fan of The Messenger or not, you can still dive into Sea of Stars and have a grand old time.
Author Profile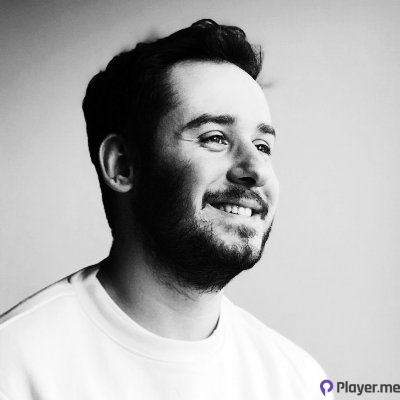 My journey into the world of video games began at four, when I was first introduced to arcade machines in 1996. Over the past decades, I've been fortunate enough to witness the incredible evolution of gaming, as it has grown from a niche hobby to a thriving art. Today, I'm dedicated to creating content that celebrates all genres of games. We will talk about them at Player.me.