The renowned France-based game developer and publisher Quantic Dream kept a low profile after launching Sea of Solitude: The Director's Cut in 2021, exclusive to Nintendo Switch. This followed the original 2019 release by Electronic Arts, made available on PC, PlayStation 4, and Xbox One. After being snapped up by NetEase in 2022, they ended their break with a bang in 2023, announcing the Under the Waves release date, a joint venture with Parallel Studio.
In typical indie studio style, Parallel Studio bills Under the Waves as a single-player narrative-driven adventure game. Set against the backdrop of a 1970s techno-futuristic world, we join our hero, Stan, a submarine technician working for an oil company. We're plunged into the ocean's abyss and the whirlpool of Stan's complex mind.
Related: Spotlight by Quantic Dream to Release Indie Games
Under the Waves Release Date
As gameplay trailers for the game start popping up across YouTube, we're eagerly waiting for the developers and publisher to stick to their promise about the Under the Waves release date. The grand unveiling was announced at Summer Game Fest 2023, with a launch date set for August 29, 2023.
That said, this date, confirmed by Quantic Dream, is likely an aim rather than a guarantee. It's okay if it's nudged back a bit in the coming days. Before the 2023 Under the Waves announcement, Parallel Studio had developed three games, the most recently hitting Nintendo Switch, Android, and VR in 2018.
A possible delay would be acceptable since they're not the most seasoned studios. But let's keep our spirits high with the recent confirmation. Meanwhile, we've heard Quantic Dream is busy cooking up another title, Lysfanga: The Time Shift Warrior.
Related: Best 5 Quantic Dream Games, Ranked
Under the Waves Platforms
Good news for last-gen console owners. Quantic Dream is showing you some love. Their new game is slated for release across multiple platforms, including PC, PlayStation 5, PlayStation 4, Xbox Series X|S, and Xbox One.
Though Under the Waves is a new kid on the block, announced and developed in 2023, its support for older consoles definitely earns a thumbs-up. This wide-ranging compatibility suggests that the visuals and in-game mechanics won't push the latest tech's boundaries.
But don't fret — following Stan on his deep-sea exploits could still offer the immersive atmosphere we crave in these aquatic adventures. Prepare to plunge into the depths when the Under the Waves release date comes.
Also Read: The Day Before Release Date, Gameplay and More
Under the Waves Pre-Order
With just six weeks to go until Under the Waves release date, it's surprising that the game isn't listed on Steam yet. But don't worry — you can show your support by adding it to your wishlist. None of the significant game markets, except Amazon, list the game.
You can, however, get ahead of the game by pre-ordering the PlayStation 5 version from Amazon, priced at a reasonable $39.99. Plus, Amazon assures you that if the price hikes come on release day, you're covered with their pre-order price guarantee.
There's no sign of a pre-order package with bonus features, and given the game's imminent release, early access is likely off the table.
Frequently Asked Questions
Is Under the Wave a Horror Game?
Kind of — even though you'd expect a journey into the ocean's depths to be nerve-jangling, Parallel Studio prefers to label Under the Waves as a more 'Poetic', experience. Sure, we'll encounter some turbulence exploring the protagonist's psyche but don't anticipate this game slotting into the horror category.
Who Is the Game Director of Under the Waves?
The man at the helm of Parallel Studio, CEO and Game Director Ronan Coiffec, reveals that the game's concept reflects his backstory, specifically his father's service as a marine in the French army.
What Games Have Quantic Dreams Made?
Quantic Dream, known for many titles, is mainly celebrated for hits like Heavy Rain and Detroit: Become Human. They've even teamed up with stars like Elliot Page and Willem Dafoe for their game, Beyond: Two Souls. They've got their sights set on Star Wars Eclipse, which is expected to touch down in 2026.
Author Profile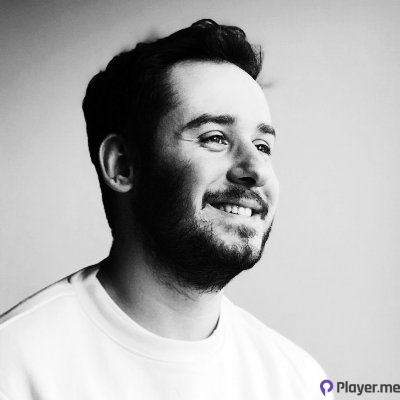 My journey into the world of video games began at four, when I was first introduced to arcade machines in 1996. Over the past decades, I've been fortunate enough to witness the incredible evolution of gaming, as it has grown from a niche hobby to a thriving art. Today, I'm dedicated to creating content that celebrates all genres of games. We will talk about them at Player.me.