While knee-deep in work on their latest game, David Cage and his team dropped an unexpected bombshell. They announced the formation of Spotlight by Quantic Dream, a game publishing company, marking a historic first for them. They're set to publish indie games developed by third-party studios, while also providing hands-on mentoring to all the studios they partner with. The proposition is intriguing to say the least, and the first three games they've announced certainly pique our interest.
Given that Quantic Dream's games are known for their cinematic flair and high production values, they're leagues away from the indie category in technical terms. So, it's a daring move on their part to don the hat of a publisher, as opposed to developing their indie titles.
Related: 5 New Indie Games of May 2023
Spotlight by Quantic Dream Games
The first three games slated for release under the Spotlight by Quantic Dream banner have been revealed. We have a fair bit of information about the first two, but the third also looks rather intriguing, at least for the moment. We'll delve into the details of these games shortly, but first, here's a quick rundown:
Under the Waves – Parallel Studio
Lysfanga: The Time Shift Warrior – Sand Door Studio
Dustborn – Red Thread Games
None of these indie games has been created in harsh conditions. There's a solid budget and a robust team backing them. Therefore, it's reasonable to harbour high expectations for the games set to be released. Now, let's take a closer look at each of these games in turn.
Related: Dredge: Release Date, Story and More
Under the Waves
Under the Waves, developed by French indie studio Parallel Studio, certainly has all the makings of a game to get excited about. Players will step into the shoes of Stan, an operator who has been toiling away in the ocean depths for a considerable length of time. It was evident in the announcement trailer, where it's hinted that Stan has been stationed there for quite a while.
Players will traverse an open-world ocean, undertake mini-missions, and follow the ebb and flow of the story. It's clear that Stan's adventures in this narrative are far from a straightforward repair job, and it looks set to be a captivating tale.
Under the Waves is slated for release on August 29, 2023, under the Spotlight by Quantic Dream publishing label. It will be available to play on PC, PS5, PS4, Xbox Series X|S and Xbox One from that date onwards.
Related: The Sims 5 Project Rene – Everything We Know
Lysfanga: The Time Shift Warrior
Lysfanga, a visually striking hack 'n' slash action game, might feel familiar at first glance. Its top-down perspective and the concept of death being merely a setback are quite reminiscent of Hades. It's safe to infer that the developers at Sand Door Studio drew some inspiration from that title, but it's clear that they're striving to push the envelope further.
Spotlight by Quantic Dream will be publishing Lysfanga, where we'll assume the role of a warrior called Imë. In her quest to return to her homeland, she must vanquish any foes that cross her path. She's not alone in this endeavour though, as she has time on her side. Imë possesses the ability to rewind time and spawn clones of her past self. This unique mechanic means that she's never alone in battle because past Imës are always at her disposal to lend a hand.
Judging by the announcement trailer, we're in for quite a treat with Lysfanga. While we don't have a precise release date just yet, we do know it will be exclusive to PC. From the looks of it, this is one title to keep an eye on.
Related: 5 Best Netflix Games to Play
Dustborn
Dustborn is definitely the biggest reason we're excited about the Spotlight by Quantic Dream brand. This action-adventure game, in development by Red Thread Games, seems destined to either establish itself as an iconic indie game that we'll be discussing for years to come. Or, well, inspire the team to switch gears and venture into the marketing industry, given their impressively slick website.
Set in an alternate America in the year 2030, Dustborn paints a picture of a future that could have been lifted straight from George Orwell's 1984. A few key concepts hover in the background, the full implications of which will only become clear once we immerse ourselves in the game:
Broadcast — The event that occurred in 2000, leading to a fractured America.
Puritans — Zealous fanatics hot on the heels of societal outcasts.
Fam — Our NPC friends who accompany us on our journey.
Justice — The true power presiding over America.
Starting to see the 1984 parallels now? Dustborn is a game where words are wielded as weapons in a dystopian future where meaningful discourse is outlawed. The concept of using words as weapons is quite literal here. An innovative dialogue system lets us craft new words to use against our adversaries.
The announcement trailer is quite the spectacle, and though we don't yet have a release date information. But it will be released on PC, PlayStation 5 and Xbox Series X|S.
Frequently Asked Questions
Is Red Thread Games a Good Studio?
Yes, Red Thread Games is one of the most talented indie developers in the field. Their previously released titles, Draugen and Dreamfall Chapters have been well-received by players. Presently, they're working in partnership with Spotlight by Quantic Dream on Dustborn. We're still awaiting an official release date, but we anticipate it will launch in the first half of 2024.
Is Lysfanga a Game Like Hades?
Lysfanga: The Time Shift Warrior shares a number of features with Hades. They're both part of the hack 'n' slash genre and are known for their fast-paced gameplay. Even the isometric camera angle and artistic styles are quite similar. However, Lysfanga sets itself apart with its unique mechanic of creating a clone army of the protagonist. This ensures you're not alone in your battles, making it easier to vanquish the enemies that swarm your screen.
Is Quantic Dream a AAA Studio?
Yes, it's absolutely fair to refer to Quantic Dream as a AAA studio. This company, founded by David Cage, has a long history of developing high-budget, narrative-driven games. Among their numerous releases, Heavy Rain and Detroit: Become Human stand out as particular highlights. As of 2023, the studio's focus includes indie games, which will be released under their new Spotlight sub-brand.
Author Profile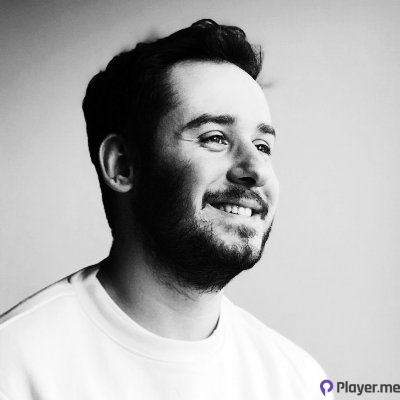 My journey into the world of video games began at four, when I was first introduced to arcade machines in 1996. Over the past decades, I've been fortunate enough to witness the incredible evolution of gaming, as it has grown from a niche hobby to a thriving art. Today, I'm dedicated to creating content that celebrates all genres of games. We will talk about them at Player.me.