You've probably noticed a surge in the mention of Only Up recently. Your favourite Twitch streamers are likely playing it non-stop, and your YouTube feed is brimming with speedruns of the game. Is it strange that a seemingly average-looking 3D game could whip up such a frenzy? Not necessarily, and today, we're going to delve into why Only Up has held the internet in its grip for the past week.
While the vast majority of indie games fade into obscurity, a select few manage to shine brightly. Over the years, games like Among Us, Phasmophobia, and Getting Over It have skyrocketed in popularity. The tale of a lad striving to break free from the chains of poverty (As stated on the game's official page) has now joined this exclusive list.
Also Read: 5 Best Upcoming Indie Games in 2024
What Is Only Up?
Only Up is a platformer developed by SCKR Games. Released solely for PC on the May 24, its fame initially was primarily confined to the Far East. Speedrunners were particularly captivated by the game, which subsequently garnered attention from players in the European market, followed by those in North America. Within weeks, the game was pulling in millions of daily players.
Only Up can be seen as a three-dimensional incarnation of Getting Over It. Your objective is simple: Ascend to the sky. You'll need to navigate thousands of oddly shaped objects to do this. You'll aim to reach the summit by climbing, jumping, taking shortcuts, or occasionally dragon-riding. Sounds straightforward, right?
Well, as you might expect, it's anything but simple. This game eschews any form of checkpoint system. Even the slightest error can send you tumbling down from a height you've been scaling for the last 36 minutes. This makes Only Up so compelling — it melds simplicity with a potent spirit of challenge.
Also Read: Spotlight by Quantic Dream to Release Indie Games
Why Is It So Popular?
Only Up isn't riding the wave of popularity because it is a perfect or superb game. In fact, a quick glance at its Steam page reveals that user reviews are mixed. The game is riddled with bugs — the climbing and grasping animations often border on the absurd. Even some level designs, consciously chosen by the developers, are contentious.
Nevertheless, these shortcomings, which would be lethal for a AAA game (think Redfall), contribute positively to a light-hearted game like Only Up. Take, for instance, when TimtheTatman collides with a dragon's wing and tumbles back to the start after a gruelling hour-long climb — moments like these create hilarious content.
Also Read: 7 Best Games Coming in the Second Half of 2023
Unsurprisingly, the game owes much of its soaring popularity to the influence of Twitch streamers and YouTube channels. The past week's statistics reveal that Only Up ranks Twitch's fifth most-viewed game, incredibly outperforming Final Fantasy XVI and Fortnite. While it draws in an average of 63,353 viewers daily, it's played across 476 channels.
On YouTube, the figures are even more staggering. Nearly all creators involved in gaming have played Only Up, with notable players like MoistCr1TiKaL and Ludwig leading the charge. Remember the speedrun videos racking up millions of views? For instance, the world record video accrued 950,000 views in a single day. And let's keep sight of the fact that we're talking about an indie game retailing for a mere $6.99.
Frequently Asked Questions
Where Can I Play Only Up Game?
At present, Only Up is playable exclusively on PC. Given the game's triumphant success, it's reasonable to anticipate that SCKR Games may port it to the console in due course. However, as of now, there's been no formal announcement to that effect. Here's hoping it doesn't remain a PC and mobile exclusive like Getting Over It, which tasted similar success.
How Long Is the Game Only Up?
The duration of gameplay in Only Up is wholly reliant on your skillset. The developers have indicated a playing time between 40 and 120 minutes on the official Steam page. However, the world record is 19 minutes and 4 seconds when crafting this article. Once you've got to grips with all the mechanics, you should be able to nudge close to the 25-minute mark.
What Are Indie Games?
Indie games are the creative output of independent developers. These small-scale studios can range from solitary individuals to teams comprising 2 to 10 members. Lacking the substantial budgets of AAA games, they typically sport pixel graphics. But don't be deceived, as a significant number of the top-ranking games each year hail from indie studios.
Author Profile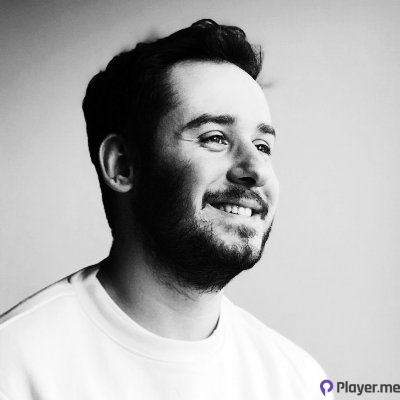 My journey into the world of video games began at four, when I was first introduced to arcade machines in 1996. Over the past decades, I've been fortunate enough to witness the incredible evolution of gaming, as it has grown from a niche hobby to a thriving art. Today, I'm dedicated to creating content that celebrates all genres of games. We will talk about them at Player.me.