Just six months ago, the gaming community was buzzing with the question: Could 2023 emerge as one of the greatest years for gaming ever? With a lengthy roster of long-anticipated new IPs and sequels, the first half of the year certainly hasn't let us down. Noteworthy releases like Dead Space, Resident Evil 4, Zelda: Tears of the Kingdom, Street Fighter 6, Diablo 4… These alone would have made for an impressive gaming year, but the latter half of 2023 is set to be even more thrilling. Here's a rundown of the seven best games coming in the next six months.
Summer Game Fest has unveiled an overwhelming number of new games, making it a challenge to compile a comprehensive list. Fear not, though — before we dive into the details of our top seven, we'll highlight a few other games that have us on the edge of our seats.
Related: People Are Angry Over New The Day Before Trailer
Upcoming Best Games in 2023 (Second Half)
Let's set the expectations right from the start. Some of the games you might anticipate might not have made the cut — since we, the editors at Player.me, jointly curated the list below. Don't hold it against us, we promise to continue discussing all the key releases in the weeks to come.
Now, before we get into the thick of it, here are a few eagerly awaited games set to be released in 2023:
Final Fantasy XVI — June 22
OXENFREE II: Lost Signals — July 12
Armored Core VI: Fires of Rubicon — August 25
Baldur's Gate 3 — August 31
Forza Motorsport – October 10
Avatar: Frontiers of Pandora — December 7
Isn't that list remarkable? Our excitement levels are particularly high for OXENFREE II and Baldur's Gate 3. Even though Armored Core VI, developed by FromSoftware, doesn't quite match the buzz around Elden Ring, it still promises to be a solid addition. Lastly, the new Avatar game announced at Ubisoft Forward seems quite promising.
But enough of the preamble. Without any further ado, let's jump into our list of the top seven games coming in the second half of the year.
Related: 5 Best Upcoming Indie Games in 2024
1. Counter-Strike 2
Counter-Strike, a benchmark for FPS games, is gearing up to advance beyond Global Offensive. Acclaimed by millions as the top esports game, CS:GO is on the verge of fading into the annals of history. It will forever hold a prestigious spot in our hearts, but the future appears even more exciting.
Valve has confirmed the summer 2023 launch of Counter-Strike 2. For the past month and a half, the game has been running its open beta, open to a select number of participants. The iconic map Dust II was the first to feature in CS2 — now, an updated version of Mirage is also available to explore.
Although Counter-Strike 2 may seem visually similar to CS:GO, it's a completely distinct entity. The new gameplay mechanics — in particular — have us eager to see their impact on the competitive esports scene. We predict the years 2024 and onwards will be monumental for CS2 esports.
Release Date: Summer 2023
Related: 5 Best Battle Royale Games to Play
2. Starfield
The recent Xbox Games Showcase and Starfield Direct events have drastically shifted expectations for the coming gaming landscape. Starfield has been a highly anticipated release for 2023 since the year began, but the additional details revealed by Bethesda during these events have escalated anticipation to unprecedented levels. Our eager wait has evolved into a fervent longing for its release.
Starfield marks Bethesda's first new IP in 25 years, following the legendary Fallout and The Elder Scrolls series, and it looks nothing short of spectacular. Gone are the days when we could humorously label it "No Man's Sky 2", as Starfield promises to be a Bethesda experience that is truly distinct and comprehensive.
In the near future, we'll be publishing a guide that delves into the game's gameplay mechanics. But let's make one thing clear ahead of time: If all goes according to plan, Starfield could pose a serious challenge to Tears of the Kingdom for the title of the best game of 2023. We may very well be looking at the "Next Big Thing", since Skyrim. It's also the perfect answer to PlayStation's Spider-Man 2 as an Xbox exclusive.
Release Date: September 6, 2023
Related: Starfield System Requirements – Can I Run It?
3. Mortal Kombat 1
NetherRealm's groundbreaking Mortal Kombat series is primed to take a fresh direction as it embarks on a reboot with the new game. Following MK11, Liu Kang ascends to the status of Fire God and utilises his powers to birth an entirely new universe. In Mortal Kombat 1, we will step into this novel universe, unveiling untold narratives of beloved classic characters.
The latest gameplay video of Mortal Kombat 1 is genuinely striking. The game features fluid animations coupled with the series' characteristic gory and Fatality moves. Many familiar faces, such as Scorpion and Sub-Zero, are set to return. The arch-nemesis of the solo narrative appears to be Shang Tsung.
However, amidst all this uplifting news, 2023 presents a challenging landscape for Mortal Kombat due to fierce competition. Street Fighter 6 has asserted itself as one of the year's best games based on critical reviews. Also, Tekken 8 is known to be on the horizon for this year. Thus, 2023 promises to be a year rich with opportunities for thrilling combat.
Release Date: September 19, 2023
Related: Mortal Kombat 1 Pre-Order: Bonuses and Editions
4. Assassin's Creed Mirage
We've developed a hypothesis regarding Ubisoft. Ubisoft isn't a conventional game studio filled with talented developers. Rather, Ubisoft operates as a single entity — breathing, working, and making game-related decisions as a unified consciousness. This is the only plausible explanation for the frequent shifts in its standpoint.
With Assassin's Creed Mirage, we're all set to revisit the series' roots. The previous iteration, Valhalla, delved deep into Scandinavian Mythology and was met with positive reviews. Despite aligning with the classic Ubisoft open-world format, the main issue with the game was its rapid loss of intrigue over time. The side quests, in particular, suffered from this decline in interest.
Mirage transports us back to Baghdad. Reminiscent of the series' early games, it presents a gameplay heavily focused on stealth. We'll immerse ourselves in the routine activities of blending into crowds, navigating rooftops, and stealthily approaching our targets. We'll travel back in time to an era when assassins were trained within the walls of Alamut Castle.
Release Date: October 12, 2023
Related: 4 Best Iconic Locations in Games
5. Alan Wake 2
We're going to take a chance and say it: If Remedy Entertainment delivers another quality game, they're securing a spot on our personal list of standout studios. While we'll save the specifics of which studios these are for another conversation, we're genuinely rooting for the success of Alan Wake 2.
Despite the first game being released 13 years ago, we're brimming with anticipation for the continuation of Alan's eerie tale. This time around, we'll also have a secondary playable character: Saga Anderson. Renowned as an FBI agent who has a knack for cracking enigmatic murder cases, we'll be diving into a murder mystery intertwined with Alan Wake.
Sam Lake, Remedy's creative director, has touted AW2 as the studio's biggest and finest work to date. Those who've had a go at the 30-minute demo are echoing this sentiment, dubbing it as Remedy's most substantial, robust, and superior game yet. Drawing inspiration from the TV series True Detective, the game promises a mix of horror and survival genres.
Release Date: October 17, 2023
Related: Best Games of 2003: Call of Duty, KOTOR and More
6. Marvel's Spider-Man 2
While Final Fantasy XVI undeniably stands as a significant PS5 exclusive, the crown jewel for Sony this year is set to be Marvel's Spider-Man 2. The game, exclusively releasing on PlayStation 5, will offer players the unique opportunity to switch between Peter Parker and Miles Morales seamlessly at a button's click, akin to the character-switching mechanic in GTA V.
Insomniac Games' previous two Spider-Man games were remarkable successes. They delivered high-quality single-player experiences with fluid gameplay, an engaging combat system, and compelling storylines. They expanded their audience base by becoming part of the PlayStation games that were later ported to PC. With the upcoming title, Insomniac is expected to meet the high standards set by these previous successes.
If the release dates of the last three games on the list have slipped your notice, here's a reminder. Starting with Assassin's Creed Mirage on October 12, a flurry of AAA game releases will follow, featuring Alan Wake 2 on October 17, culminating with Marvel's Spider-Man 2 on October 20. That's three major game releases within eight days. Impressive, to say the least.
Release Date: October 20, 2023
Related: Spider-Man 2 Gameplay Looks Great
7. STALKER 2
Concluding our list, we have S.T.A.L.K.E.R. 2: Heart of Chornobyl in its authentic spelling. The rationale behind its final position on the list is simple: The precise release date remains undisclosed. Although developers are certain about a 2023 launch, a specific date is yet to be announced.
STALKER 2, a project somewhat marred by the conflict between Russia and Ukraine during its development, is indisputably one of the year's most unique undertakings. Despite over 16 years having passed since the release of the original game in 2007, it still occupies a special place in our memories. The game, which narrated a post-apocalyptic Chernobyl story well before the Metro series, was truly remarkable.
Regarding the sequel, all the shared footage of STALKER 2 looks incredible. The developers have indicated they will make further announcements in the upcoming months. We can likely anticipate a new gameplay trailer towards the close of the summer. Built entirely on Unreal Engine 5, the game is set to be available for PC and Xbox Series X|S.
While most are looking to Starfield as the potential game of the year, who's to say that STALKER 2 for Xbox won't clinch the title? Only time will tell.
Release Date: 2023
Frequently Asked Questions
Is STALKER 2 an RPG?
STALKER 2 isn't classified as a Role-playing game. Despite incorporating some minor RPG elements, it fundamentally remains a survival shooter. It's a first-person shooter that challenges you to navigate an open world teeming with threats, armed with a limited supply of resources. Details regarding the inclusion of features like crafting and skill trees are currently undisclosed.
How Long Does Alan Wake 2 Take?
The completion of Alan Wake 2 is expected to take around 20 hours. This estimate, provided by the developers, could fluctuate depending on your playstyle. Given that AW2 is a survival game, prudent usage of sparse resources will be critical. The segments where you take on the role of Saga Anderson and work to crack cases might also prolong the playtime.
Is Counter-Strike 2 Out Yet?
Counter-Strike 2 is slated for release in the summer of 2023. It will come as a significant upgrade to Global Offensive, which will cease to be playable post-update. An ongoing beta version has been available to a select group of players since May, preceding the full release of the game. Starting with Dust II, the current playable map in the beta is Mirage.
Author Profile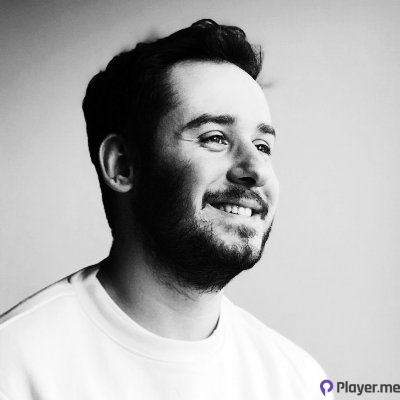 My journey into the world of video games began at four, when I was first introduced to arcade machines in 1996. Over the past decades, I've been fortunate enough to witness the incredible evolution of gaming, as it has grown from a niche hobby to a thriving art. Today, I'm dedicated to creating content that celebrates all genres of games. We will talk about them at Player.me.
Latest entries