As expected, Alan Wake 2 was among the games announced during the PlayStation Showcase 2023. Alongside a new trailer, the release date was confirmed for October 17. The action-horror game, developed by Remedy Entertainment, is set to release on PC, PlayStation 5, and Xbox Series X|S. It's still unknown whether the game will feature backward compatibility for older generations. Here are all the details shared about the game during the event, as well as the trailer.
Related: Every Mortal Kombat 1 Characters Confirmed So Far
Alan Wake 2 Gameplay and Story Details
Just a few days ago, Matthew Porretta the voice actor of Alan Wake, spilled the beans during a podcast that the game was slated for an October release. Following this leak, the official announcement has been made, coupled with a fresh gameplay trailer. After over 13 years of anticipation, the game is finally hitting the market this fall.
The trailer you can watch above is brimming with intriguing details. The story kicks off with the murder of an FBI agent named Robert Nightingale. The agent's investigation into Alan Wake's affairs, followed by his death, has evidently sent ripples through the entire agency – we're poised to follow Alan Wake's trail, but this time from the perspective of a different character.
In terms of gameplay, the new game will adopt a third-person camera angle, reminiscent of Resident Evil 4. It isn't a full-blown free camera or central focus but opts for a tighter, more stable angle to amplify the physical impact. Given the weightiness of the series, this comes as great news.
Related: Summer Game Fest 2023: Schedule and Details
Sam Lake Is in Alan Wake 2
The biggest surprise in the trailer, though, is the appearance of Sam Lake as an FBI agent. As you may know, Sam Lake was the model for the main character in the first Max Payne game. So, he's no stranger to Remedy and their games – plus, his face is pretty iconic. It remains to be seen whether Lake's involvement is a mere Easter egg or a deliberate effort to link the two games. We'll be finding out together.
Alan Wake 2 will be an Epic Games Store exclusive. So, it's highly likely the game won't be available on Steam. As of now, it's unclear whether this exclusivity is a timed agreement or a permanent one.
Frequently Asked Questions
Will Alan Wake 2 Be on PC?
Yes, Alan Wake 2 will be released for PC, PlayStation 5, and Xbox Series X|S. The release date for all platforms is October 17. However, the game's PC version will likely be an Epic Games Store exclusive. We predict that it won't be sold on Steam – at least not initially.
Is Alan Wake 2 Digital Only?
Yes, both the Standard Edition and Deluxe Edition of Alan Wake 2 will be available on all platforms as digital-only releases. There won't be any physical copies or Collector's Editions of the game. The primary reason for this is to keep the cost of the game down. The digital edition enables the game to be sold at $50 on PC and $60 on consoles. You can pre-order on the official site.
Is Alan Wake 2 Deluxe Edition Worth It?
Alan Wake 2 Deluxe Edition is quite extensive. Besides the base game, you'll get in-game costumes for both Saga and Alan characters and additional weapons. Moreover, the game's digital-only release enables the Deluxe Edition to be priced at $70. Since it's cheaper than other games, we can confidently say that this edition of AW2 is definitely worth the money.
Author Profile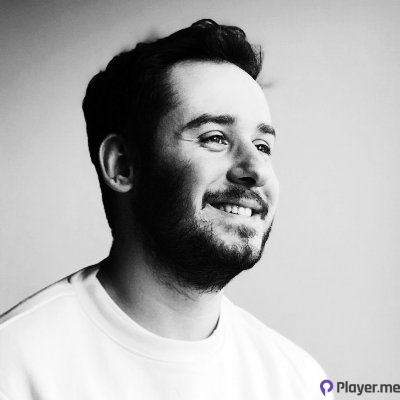 My journey into the world of video games began at four, when I was first introduced to arcade machines in 1996. Over the past decades, I've been fortunate enough to witness the incredible evolution of gaming, as it has grown from a niche hobby to a thriving art. Today, I'm dedicated to creating content that celebrates all genres of games. We will talk about them at Player.me.
Latest entries