The ongoing console war between PlayStation and Xbox has benefited PC gamers the most. This shift began when Microsoft started investing in its Game Pass, effectively making "Xbox exclusive" titles available on PC as well. In response to this competition, PlayStation has adopted the strategy of releasing some of their best games on PC. While the latest titles remain exclusive to the PlayStation 5, almost all games from the previous generation are now available on PC too. As of May 2023, with over 18 titles released, let's take a look at the five best PlayStation games on PC.
Related: 10 Best New Games of May 2023
5. The Last of Us Part I
At Naughty Dog, one of PlayStation's biggest studios, the mood is jubilant. Following the divisive reception of Part II, the focus has shifted to the fantastic HBO series adaptation. Starring Pedro Pascal and Bella Ramsey, the series has been a resounding success. With approval already granted for second and third seasons, the show's impact is also bolstering the games.
The original The Last of Us debuted as a PlayStation 3 exclusive, and years later, the Remastered version was developed for PS4. Recently, the game has been entirely recreated using the engine from the second instalment. The Last of Us Part I is now a complete remake – essentially, a new game. It's available on both PC and PlayStation 5. While it's true that the PC port suffers from significant performance issues, it doesn't detract from its status as one of the best PlayStation games on PC.
Developer: Naughty Dog
Metacritic: 57 (The reason for the low score is technical problems, PS5 version has 88)
Release Date: March 28, 2023
Related: Best 7 Games of 2023 Thus Far
4. God of War
In 2018, God of War shattered all preconceptions with its release. The revamped series, featuring a completely reimagined Kratos, no longer tells the story of a god who has lost control. Instead, it delves into the tale of an older Kratos, grappling with his paternal instincts, learning self-control, and growing from his mistakes. Or, as some might say, God of War is no longer solely a Kratos story.
God of War, having scooped up numerous awards, including game of the year, arrived on PCs just prior to Ragnarok's release on PS5. Thanks to technical advancements such as 4K resolution and higher FPS support, it looks even better than the original. If you haven't experienced it on PlayStation 4, it's among the best PlayStation games to play on PC.
Developer: Santa Monica Studios
Metacritic: 93
Release Date: January 14, 2022
Related: God of War Ragnarok: 10 Best Armor Sets, Ranked
3. Horizon Zero Dawn Complete Edition
Though often overshadowed by The Last of Us Part II and God of War, Horizon Zero Dawn is undoubtedly one of the finest games on PlayStation 4. We don't bestow this title lightly; It genuinely earns it through and through. Boasting one of the most spectacular world designs of all time, the story is set in the 31st century and chronicles the convergence of robots and nature.
Horizon Zero Dawn Complete Edition was also among the first PlayStation games to make its way to PC, making it an excellent starting point for Sony's subsequent releases. It runs smoothly on PC, just as it does on console, and the Steam reviews seem satisfied. If you haven't delved into this series because you don't own a PlayStation 4, definitely give the PC version a try before Forbidden West. It's undoubtedly one of the best PlayStation games available on PC.
Developer: Guerrilla Games
Metacritic: 84
Release Date: August 7, 2020
Related: Horizon Forbidden West on PC – Release Date and Rumours
2. Detroit: Become Human
Each Quantic Dream game (Perhaps with the exception of Beyond: Two Souls) offers a uniquely special and memorable experience. These games, which remained exclusive to PlayStation for years, gradually made their way to PC after 2019. Heavy Rain may be your favourite, but we must acknowledge Detroit: Become Human. This game presents a vision of the near future, leaving it up to you to decide whether it's utopian or dystopian.
As with all games created by David Cage, you'll play as multiple characters in Become Human. Every decision you make carries weight – you can even alter the course of the main story. Boasting dozens of different endings and a truly captivating narrative, Detroit: Become Human is among the most impactful PlayStation games you can enjoy on PC.
Developer: Quantic Dream
Metacritic: 80
Release Date: December 12, 2019
Related: Starfield System Requirements – Can I Run It?
1. Marvel's Spider-Man: Miles Morales
We could also include the Remastered version of the first game, Marvel's Spider-Man. Which of the two Spider-Man games you choose to play on PC is entirely up to you. Both perform excellently as PlayStation exclusive games on PC, taking full advantage of new technologies. Defending New York against villains as Miles Morales is a fantastic experience while Peter is away on holiday.
Miles Morales' solo storyline is highly enjoyable. You can either focus on the main quests or glide freely around the city pursuing side quests and extras. Besides being one of PlayStation's most valuable franchises, a second game is in the works. Be sure to play both games on PC before Spider-Man 2 is released as a PS5 exclusive.
Developer: PlayStation Studios
Metacritic: 88
Release Date: November 18, 2022
Frequently Asked Questions
Is The Last of Us on PC?
The Last of Us (Original game) is not available on PC. However, you can play the new game released as The Last of Us Part I, which is a complete remake of the original game, on PC. Developed using the engine of Part II, the game performs brilliantly on PS5, but has significant performance issues on PC. These problems will likely be resolved with updates in the days to come.
Are PlayStation 5 Games Coming to PC?
Yes – PlayStation 5 games will be released on PC. This is because Sony's profitability in the past couple of years has significantly increased due to PC sales. This means they will bring new games to PC a few years after their initial release. Through PC ports, they reach a player base they normally wouldn't, and this is an excellent strategy for acquiring potential console users.
Will Spider-Man 2 Be on PC?
Marvel's Spider-Man 2 will be released as a PlayStation 5 exclusive. We can anticipate the game, set to launch before the end of 2023, to remain on PS5 for a year or two. Around 2025, we estimate that Spider-Man 2 will be released on PC, much like the previous two Spider-Man games. As you may know, Marvel's Spider-Man and Marvel's Spider-Man: Miles Morales have enjoyed great success on PC.
Author Profile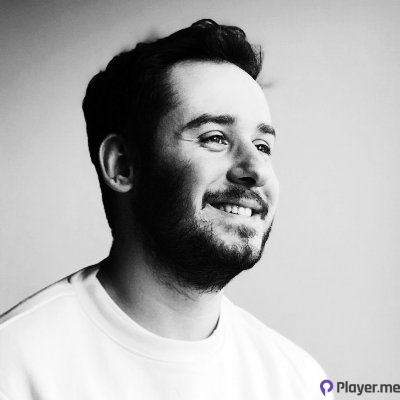 My journey into the world of video games began at four, when I was first introduced to arcade machines in 1996. Over the past decades, I've been fortunate enough to witness the incredible evolution of gaming, as it has grown from a niche hobby to a thriving art. Today, I'm dedicated to creating content that celebrates all genres of games. We will talk about them at Player.me.