Hogwarts Legacy has everything a Harry Potter fan could desire: Impressive graphics, smooth gameplay, clever mechanics, and a freely navigable open world. As a result, the game received above-average ratings from everyone, including us. Despite the controversies surrounding J.K. Rowling at launch, it was widely expected that the game would sell well, and indeed, Hogwarts Legacy sales soared. So, considering the cost of the game, is everything all right?
In this article, we'll discuss the expenses involved in creating Hogwarts Legacy, its sales figures, and the profits it generated for Warner Bros. Additionally, we'll share some of the guides we've penned so far on Player.me. Without further ado, let's dive in.
Related: 7 Things to Know Before Playing Hogwarts Legacy
Hogwarts Legacy's Cost to Make
Hogwarts Legacy, with a total development period of five years, costs around $150M. It's certainly not a cheap game, but an open-world title with a Harry Potter license is bound to be pricey. Avalanche Software, one of Warner Bros.' internal studios, developed the game. That's why the cost of the license agreement isn't included in this amount – so you can think of it as the direct cost of building the game.
So, where does Hogwarts Legacy rank among the most expensive games of all time? Well, it's hard to pinpoint an exact list, but here are a few of the most expensive games we know for certain:
These costs include advertising budgets. So, Hogwarts Legacy actually doesn't fare too poorly. According to the latest news, the profitability rate is also astounding. So, for now, we can say that it's a significant win.
Related: How to Climb the Battlements in Hogwarts Legacy?
Hogwarts Legacy Sales Pass $1 Billion Earnings
Hogwarts Legacy's sales figures are quite remarkable. The game managed to sell 12 million units in the first two weeks following its launch. It seems that this number didn't stagnate and surpassed 15 million by 31st March. When you convert this amount into revenue, you reach a figure of over 1 billion dollars. Astounding.
The Harry Potter brand is undoubtedly massive, but still, these numbers set a record for Warner Bros.' gaming department. Even more interestingly, they achieved this record solely with the PC, PS5, and Xbox Series X|S versions. The PS4 and Xbox One versions of Hogwarts Legacy were released as of May 5, 2023. In other words, the purchase numbers of players using the previous generation aren't included.
What can we expect from Hogwarts Legacy next? First of all, the game will be released for Nintendo Switch on July 25, 2023. It's not difficult to predict that millions of Switch owners will also buy the game. For this reason, it seems as if the adventure at Hogwarts School of Witchcraft and Wizardry will push the value towards 1.5 billion dollars.
Related: Hogwarts Legacy Cheat Codes on PS5
Frequently Asked Questions
Does J.K. Rowling Profit From Hogwarts Legacy?
Yes – J.K. Rowling does make money through Hogwarts Legacy. The author of the Harry Potter books has drawn reactions in recent years with her statements on different topics, particularly about trans people. For this reason, many people considered boycotting Hogwarts Legacy at launch. However, that doesn't seem like much of an impact, as Hogwarts Legacy sales exceed $1 billion. And Rowling will get a share of this profit (Although the rate is not clear). This is the case with any other project that uses or will use the Harry Potter IP.
Is Hogwarts Legacy on PC?
Hogwarts Legacy was released at launch for PC, PlayStation 5, and Xbox Series X|S. Since the game was developed primarily for the next generation, this decision is quite logical. You can also play this Harry Potter adventure on PS4 and Xbox One as of May 5, 2023. On July 25, 2023, the game will be released for Nintendo Switch. So, you'll be able to play Hogwarts Legacy on all major platforms.
Is Hogwarts Legacy Worth It?
Absolutely – Hogwarts Legacy is a pretty good open-world RPG game. It's a dream come true for those who love the Harry Potter universe. And for those who aren't as interested in its universe, it's still a well-thought-through and well-executed role-playing game that works very well technically. You can create your character, learn new spells, and spend hours in this captivating world. The 83-point average on Metacritic also confirms this.
Author Profile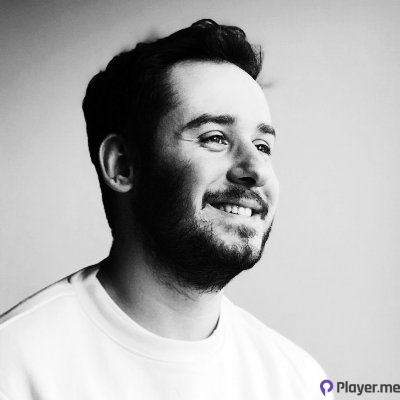 My journey into the world of video games began at four, when I was first introduced to arcade machines in 1996. Over the past decades, I've been fortunate enough to witness the incredible evolution of gaming, as it has grown from a niche hobby to a thriving art. Today, I'm dedicated to creating content that celebrates all genres of games. We will talk about them at Player.me.