Flying a helicopter in GTA V can be a thrilling experience. Sure, they might not be the fastest vehicle in the game, but nothing beats the feeling of soaring over Los Santos and unleashing destruction from above. And when it comes to choppers, the Buzzard is an absolute beast. So, if you're ready to some excitement, let's talk about how to spawn a helicopter in GTA V with cheat codes.
But before we get into the details, let's make one thing clear: Cheat codes are for offline play only. Don't even think about using them in GTA Online or you might find yourself in hot water with Rockstar. Instead, if you want to own a helicopter while playing online, you'll need to either buy one in-game or shell out real money for some extra content. Once you've got your hands on a chopper, though, you can take off from any runway and start causing some chaos.
Also read: Is Poppy Playtime on PS4?
How to Get a Helicopter in GTA V?
Whether you're playing on PC, PS5, PS4, PS3, Xbox Series X|S, Xbox One, or Xbox 360, we've got you covered. Although the cheat codes may vary depending on your platform, they remain the same across consoles in the same family. So without further ado, here are the cheat codes you can use to spawn a helicopter and soar the skies in GTA V:
PC: BUZZOFF
PS5, PS4 and PS3: O, O, L1, O, O, O, L1, L2, R1, Triangle, O, Triangle
Xbox Series X|S, Xbox One and Xbox 360: B, B, LB, B, B, B, LB, LT, RB, Y, B, Y
(Easy Way) Phone Number: 1-999-289-9633
You can spawn a brand-new Buzzard helicopter using any of the methods below. And the best part? This chopper comes equipped with miniguns and missiles. You'll be fast and powerful!
On PC, simply open the console by pressing the "~" key during the game, type the code BUZZOFF, and press Enter. On consoles, use the button combinations you use during the game.
But if you want to cheat the easy way, just whip out your phone in-game and call the number above. In seconds, the cheat will kick in, and you'll have what you want. It's that simple.
Also read: How to Switch Arrows in Elden Ring?
Where to Get a Helicopter in GTA V?
You don't have to cheat to get yourself a helicopter in GTA V. You can buy one with your in-game cash, or if you're feeling more adventurous, head to one of the many runways scattered around Los Santos and pinch a chopper from there.
Now, be warned, some of these runways are strictly off-limits and the cops won't hesitate to give chase if you get caught trespassing. But it's all worth it for that sweet, sweet ride. Here are some of the best runways to scope out in Los Santos:
Fort Zancudo (Military Base)
Los Santos International Airport (Instant Wanted Level)
Vespucci Police Station (Instant Wanted Level)
Los Santos Naval Port
Maze Bank Tower (Roof)
Vespucci Helipad
When you steal a helicopter in GTA V, it's important to keep in mind that it won't be yours permanently. This means that if you happen to die or your helicopter explodes, you won't be able to spawn it again like you would with a purchased helicopter. In this case, you'll have to go back to the same location and steal another one.
Frequently Asked Questions
Can You Buy a Helicopter in GTA V?
Once you've progressed enough in the main story of GTA V, your characters will have their own airspace. This means that any helicopters you buy will be stored there, so you don't have to worry about losing them if you die or they explode. Our personal favourite is the Sandy Shores Airfield, but you can also use other airports like the LSIA or McKenzie Field.
How Many Helicopters Are There in GTA V?
GTA V has a variety of 20 helicopters with different sizes, speeds and purposes to choose from. In GTA Online, you can easily buy most of them with your in-game money. Once purchased, you can store them in your own airspace in single player mode and spawn them whenever you feel like it.
Is GTA V on Mobile?
GTA V and GTA Online, Rockstar Games' most successful games, unfortunately cannot be played on mobile devices. However, you can enjoy the game on all the old and new generation consoles and PC. If you want to play the game on a mobile device, you can try streaming it on Steam, but beware that you may experience lags which can affect gameplay negatively.
Author Profile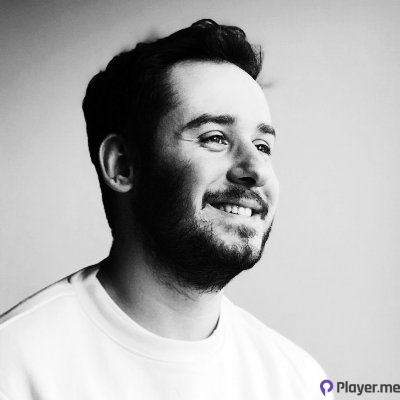 My journey into the world of video games began at four, when I was first introduced to arcade machines in 1996. Over the past decades, I've been fortunate enough to witness the incredible evolution of gaming, as it has grown from a niche hobby to a thriving art. Today, I'm dedicated to creating content that celebrates all genres of games. We will talk about them at Player.me.