In Elden Ring, just like in previous Souls-like games, you will come across various enemies. It may not always be a wise choice to engage them in close combat. In such cases, you should use your ranged weapons, like arrows and bows. This brings us to the topic of today's guide: How to switch arrows in Elden Ring?
Arrows are particularly useful for players with a Dexterity-heavy build, as they can deal different types of damage and effects at the right moment, potentially saving them from the dreaded "You died" screen. Knowing how to switch between arrows quickly and effectively can make all the difference in challenging battles.
Elden Ring: How to Switch Arrows?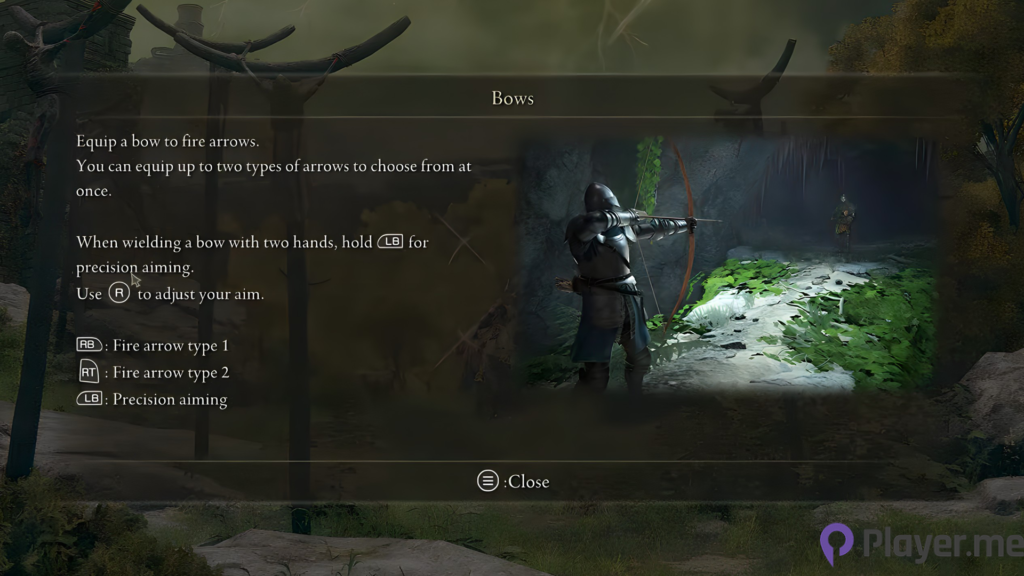 Since Elden Ring is not interested in being like Grand Theft Auto, it has a slower and limited inventory system. This means that you cannot instantly start using an unlimited number of weapons. Instead, you need to first assign the desired weapon to a relevant slot in your inventory.
And that's exactly what you need to do to change arrows in Elden Ring. You can only carry up to two different types of arrows at the same time, so it's important to make a good choice and decide which arrows to use.
Once you have assigned the two types of arrows to your inventory slots, switching between them is simple. While aiming with your bow, you can use specific buttons to select and use the arrow you want.
PC: LMB (Left Mouse Button) for Type 1 – Shift + LMB for Type 2
PlayStation: R1 (Right One) for Type 1 – R2 for Type 2
Xbox: RB (Right Bumper) for Type 1 – LB (Left Bumper) for Type 2
As you play through Elden Ring, you'll come across various types of arrows with different properties. To make use of these arrows, remember to assign them to a slot in your inventory. Otherwise you might end up questioning why Bone Arrows are dealing such a low amount of damage towards the end of the game – like in Crumbling Farum Azula.
Arrow Types in Elden Ring
In Elden Ring, arrows come in a wide range of varieties, much like melee weapons. You can find over 50 different types of arrows while navigating the Elden Ring map or purchase them from merchants. By using the right arrows against specific enemies, you can inflict significant damage.
Listing every arrow available would make the list too extensive, but there are a few that stand out from the rest. Here are some of the best arrows and their effects in Elden Ring:
| | | | |
| --- | --- | --- | --- |
| Name | Physical Damage | Other Type Damage | Passive |
| Bone Arrow | 35 | – | – |
| Magicbone Arrow | 10 | 90 – Magic | – |
| Sleepbone Arrow | 25 | – | Causes Sleep (84) |
| Serpent Arrow | 30 | – | Causes Poison (78) |
| Great Arrow | 100 | – | – |
| Bone Ballista Bolt | 150 | – | – |
| Explosive Great Bolt | 50 | 150 – Fire | – |
| Lightning Great Bolt | 50 | 150 – Lightning | – |
| Coldbone Arrow | 25 | 10 – Magic | Causes Frost (60) |
| Fire Arrow | 15 | 95 – Fire | – |
Best arrows and bolts in Elden Ring.
You can use their passive arrows against your high-health enemies. This way, you can inflict more damage on them over time with effects like sleep, frost, or poison.
Frequently Asked Questions
Are Bolts Only for Crossbows in Elden Ring?
In Elden Ring, it's important to understand the distinction between arrows and bolts. While they may seem similar at first glance, arrows are used with bows while bolts are used with crossbows. Fortunately, both arrows and bolts can be purchased and upgraded from merchants throughout the game's world, the Lands Between.
Is Crossbow Better Than Bow in Elden Ring?
Generally, bows deal more damage than crossbows due to the piercing effect of arrows. However, if you upgrade bolts to a high enough level, you can also deal significant damage with crossbows. It all comes down to personal preference and playstyle.
What Is the Weakest Bow in Elden Ring?
There are two bows that we can say are insufficient in Elden Ring: Shortbow and Harp Bow. What they both have in common is their low damage capacity and they are sufficient only in the first stages of the game. Especially in the second half, they are really dysfunctional.
Author Profile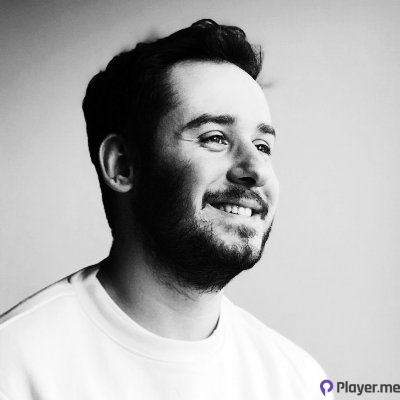 My journey into the world of video games began at four, when I was first introduced to arcade machines in 1996. Over the past decades, I've been fortunate enough to witness the incredible evolution of gaming, as it has grown from a niche hobby to a thriving art. Today, I'm dedicated to creating content that celebrates all genres of games. We will talk about them at Player.me.