The name "Fortnite Clicker" can evoke various things in one's mind. It may remind you of the infected creatures in The Last of Us, or a new skin in the game. However, it is actually a tribute to the clicker frenzy that emerged in 2013. In this guide, we will discuss how to play Fortnite Clicker.
When the Cookie Clicker was born, no one knew what it was. Developed by a single person in just one day, the game quickly spread to 4Chan and then to every corner of the internet. Millions of people began clicking on cookies whenever they got bored or had a spare moment. Fortnite Clicker is one of the newer versions of this habit – and man, we're ready for it!
What Is Fortnite Clicker?
Fortnite Clicker is a straightforward clicker simulation game, developed entirely by players in the community. Although there are different versions, at the time of writing this guide, Fortnite Clicker 3.0 appears to be the latest one. However, be aware that you may find other versions that have been developed by different players on the same website.
It is essential to note that these clicker games are not official games developed by Epic Games. Therefore, you do not need to log in with your account. If you encounter any site/game requesting this, never connect your Epic account.
As with all clicker simulations, your objective is to purchase upgrades by clicking as many clicks as possible. Each time you buy an upgrade, the prices/values increase, and you have to click more. These values are not displayed as cookies, but as VBucks, Fortnite's in-game unit. And that's a pretty nice touch for the community.
Best Clicker and Idle Games
Clicker games have come a long way since their inception as a simple joke. In 2023, the genre has evolved into a serious gaming category, with thousands of games available, including those on Steam. You can also find idle games on mobile devices, which can be thought of as clicker simulations.
While we'll cover the best idle games in a separate guide, let's take a look at some of the best clicker games you can play:
Cookie Simulator
AdVenture Capitalist
Clicker Heroes
Planet Clicker 2
Egg, Inc
Bit City
In this type of games, the main objective is to achieve high scores, and players may use macros or other software to increase their clicking speed. However, the real challenge lies in seeing how far the developers have expanded the game beyond its initial simplicity. Otherwise, there is little point in endlessly producing more cookies or other similar items.
Frequently Asked Questions
Are Llama Clicker and Fortnite Clicker the Same?
Llama Clicker is a completely different game that was developed to satirise the genre. Despite having basic graphics and mechanics, it has still attracted thousands of players. It's normal for people to mistake the game for the Llama Piñatas character in Fortnite due to its name.
Is Fortnite Clicker Free-to-Play?
Fortnite Clicker games can be found for free online on various websites. Although there's no official clicker game developed by Epic Games yet, it's safe to assume that it will be free to play if and when it's released, with in-game purchases of course.
What Is the Highest Score in Fortnite Clicker?
At the time of writing this guide, the highest score recorded in Fortnite Clicker is a staggering 7,941,853,593,148. That's right, one player managed to click their way to a score of "Seven trillion, nine hundred forty-one billion" and beyond. It's certainly an impressive feat, though it's likely that some form of software was used to achieve it. It just goes to show the lengths some players will go to achieve the highest scores in clicker games.
Author Profile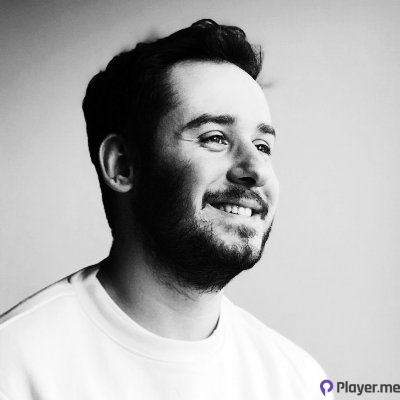 My journey into the world of video games began at four, when I was first introduced to arcade machines in 1996. Over the past decades, I've been fortunate enough to witness the incredible evolution of gaming, as it has grown from a niche hobby to a thriving art. Today, I'm dedicated to creating content that celebrates all genres of games. We will talk about them at Player.me.