The Quarry is a game with a cool horror story. It takes you through a night filled with terror and blood. To find out how long this night is in gaming hours, keep reading!
The Quarry is a well-received horror game published by 2K Games in June 2022. It stands out because of the fantastic voice acting and the fact that you'll always get to the end; One way or another.
Right from the beginning, you can tell the game takes a lot of inspiration from teen slashers like Friday the 13th and monster films like The Hills Have Eyes. The atmosphere can change rapidly and the players are confronted with some interesting, morally challenging decisions.
In this game, your decisions truly matter. But how long does it take to make these decisions?
How Long for a Basic Completion?
From meeting the first characters to the end credits, a basic walkthrough will take around 10 hours. You can do it a bit faster if you use the power walk button. This makes you walk a little faster.
On PS5 and PS4, it's the L1 button. On Xbox, use the LB button, and on PC, you need to keep holding the Shift key.
Compared to The Last of Us, which takes anywhere from 14 to 22 hours to complete, this game is a little shorter. However, The Quarry is a lot of fun to replay, especially if you want to get all achievements and see different outcomes.
How Long for Collecting All Achievements and Tarot Cards?
If you're just after all the cards, you can collect all of these in one playthrough. Some of them are easy to find, while others will add a minute or two to your playtime. It's not a big deal.
Other achievements, however, require new playthroughs. For obvious reasons, you cannot complete "Everyone dies" and "Everyone lives" in the same game.
In addition, some collectibles, like evidence, require you to make certain decisions. Some decisions lock you out from certain areas, so you can't access the collectibles.
This means, a completionist will have to play through the game 3-4 times. Finding all collectibles and completing all achievements takes between 35 and 40 hours.
How Many Chapters Does the Quarry Have?
The Quarry has ten chapters plus a prologue and an epilogue. Each chapter ends with a visit to a peculiar character whose tragic backstory is revealed later in the game.
The prologue teaches you how to move around in the world and introduces you to the decision making process and various other game mechanics.
Tutorials are unlocked as you go along. The Quarry tutorials are small animated movies that give you some helpful "Safety tips". The first few tutorials are triggered automatically, and you can't miss them.
Further on in the game, you'll only get a small message about a tutorial being unlocked. You then have to go into the menu and check the tutorial videos yourself if you want to. They're fun, so I recommend watching them.
Full List of The Quarry Chapters
These are all the chapters in The Quarry:
Prologue: Into the Woods
Chapter 1: Hackett's Quarry Forever!
Chapter 2: Truth or Dare
Chapter 3: Trouble in Paradise
Chapter 4: Don't Panic
Chapter 5: White Noise
Chapter 6: Prayers by Night
Chapter 7: The Past Behind Us
Chapter 8: The Belly of the Beast / Out for Blood
Chapter 9: The Matriarch
Chapter 10: Bricks and Mortar / The Final Girl
Epilogue
How Long Do Replays of The Quarry Take?
You may think that playing through the story a few times would be quicker than the first. But you're wrong there. The reason: You can't skip cutscenes even if you've watched them before. You also can't make dialogues go any quicker.
This means that a replay of the story takes almost as long as your first playthrough. You'll shave off a minute here and there because you already know where to go.
Frequently Asked Question
Is The Quarry Worth Replaying?
While a game like The Last of Us Part 1 needs a series of walkthroughs, replaying it takes you to the exact same end. The Quarry is different, which makes replaying it a lot of fun.
How Difficult Is The Quarry?
The Quarry is not very difficult. Even if you fail all quick time events and make horrible decisions, you'll see the end credits rolling. It is a little more challenging to do all achievements, but still not as difficult as finishing some other games. You have to make some difficult decisions, but gameplay itself is straightforward.
What Is The Quarry Movie Option?
If quick time events and walking around in the woods aren't your thing, you can enjoy The Quarry as a movie instead of a game. You can choose three movie modes: Everyone Lives, Everyone Dies, or the Director Mode. In the Director Mode, you can decide how each character behaves in various situations – and then see what the result will be.
Author Profile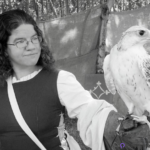 Name: Kim Anisi
Intro: Gaming has been my passion since childhood. The journey started when I received hand-me-down games on Atari and Amiga systems from my brother and I now mainly play games on PC. Among the vast genres in the gaming world that I have tried, my personal favourites are RPGs, MMORPGs, (Action) adventures, horror games, and settlement/city builders. Overcoming the challenges and helping others in games provide a great satisfaction to me.